Search for books from Bunker's Books » advanced search
Search 3,116 books and 3 music items from this seller
Spotlight book from Bunker's Books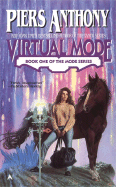 $1.50

add to wishlist
by Piers Anthony And Julie Brady
Synopsis: Insisting that he's traveled far from his world in search of her, Darius' vows of love fall on Colene's deaf ears. Only after Darius literally disappears before her very eyes does Colene realize what she's lost. Determined to find him, Colene prepares to enter an infinite realm of monsters, dragons, and impossible dreams. All of our soft cover books are in good to very good condition.
Featured books from Bunker's Books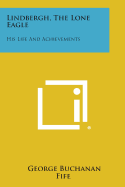 by George Buchanan Fife
$6.95

add to wishlist
Hard Cover. No Jacket. 12mo-over 6¾"-7¾" tall. This is a 282 page hardbound book "Lindbergh-The Lone Eagle" His Life and Epoch Making Flight by George Buchanan Fife. This book contains 32 black and white photos and illustrations. It also contains a chapter on the navigation of The Spirit Of St. Louis by Captain Robert Schofield Wood and includes a copy of the contents of the book presented to Lindbergh by US Secretary of State Kellogg of world wide congratulations received by the US government. ...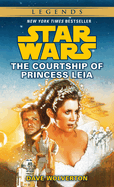 by Dave Wolverton
$1.50

add to wishlist
Good Plus. Mass Market Paperback. Good Plus. Star Wars. Book Product Description: "Seeking rich, powerful allies to bring into the Rebel Alliance and a new home planet for the refugees of her native Alderaan, Princess Leia considers a proposal that could tip the balance of power against the evil Empire. The Hapes Consortium of 63 worlds is ruled by the Queen Mother, who wants Leia to marry her son, the dashing and wealthy Prince Isolder. Han Solo has always dreamed of marrying Leia himself, ...
---
by Ben Bova other copies of this book

Binding: Softcover Publisher: Bantam Books Date published: 1993 ISBN-13: 9780553562415 ISBN: 055356241X

Description: Mass Market Paperback. Good Plus. read more

by Isaac Asimov other copies of this book

Binding: Softcover Publisher: NY: Bantam Books, 1990 Date published: 1990 ISBN-13: 9780553286281 ISBN: 0553286285

Description: Mass Market Paperback. Very Good. Science Fiction. read more

Dragon's Honor more books like this

by Greg Cox And Kij Johnson other copies of this book

Binding: Softcover Publisher: NY: Pocket Books, 1996 Date published: 1996 ISBN-13: 9780671501075 ISBN: 0671501070

Description: Mass Market Paperback. Very Good. Sicence Fiction, Star Trek #38. read more

by Ben Bova other copies of this book

Binding: Softcover Publisher: NY: Avon, 1998 Date published: 1998 ISBN-13: 9780380786985 ISBN: 0380786982

Description: Mass Market Paperback. Good Plus. Science Fiction, minor shelfwear. read more

Guardians of the West more books like this

by David Eddings other copies of this book

Binding: Softcover Publisher: NY: Ballantine, 1991 Date published: 1988 ISBN-13: 9780345352668 ISBN: 0345352661

Description: Mass Market Paperback. Very Good. Fantasy, book 1 of The Malloreon. read more

Wounded Land more books like this

by Stephen R. Donaldson other copies of this book

Binding: Softcover Publisher: NY, NY: Ballantine Books, 1981 Date published: 1981 ISBN-13: 9780345278319 ISBN: 0345278313

Description: Mass Market Paperback. Good Plus. Fantasy, a few dogeared pages. read more

Dragonlance Saga: the Second Generation more books like this

by Tracy Hickman, Margaret Weiss other copies of this book

Binding: Softcover Publisher: Lake Geneva, Wi: TSR, 1995 Date published: 1995 ISBN-13: 9780786902606 ISBN: 0786902604

Description: Mass Market Paperback. Good. Fantasy. read more

Sorcerer's Stone more books like this

by L. Dean James other copies of this book

Binding: Softcover Publisher: Lake Geneva, Wi: TSR, 1991 Date published: 1991 ISBN-13: 9781560760740 ISBN: 1560760745

Description: Mass Market Paperback. Good. Fantasy, minor wear. read more

Tank Lords more books like this

by David Drake other copies of this book

Binding: Softcover Publisher: NY, NY: Baen Books Date published: 1997 ISBN-13: 9780671877941 ISBN: 0671877941

Description: Mass Market Paperback. Good. Science Fiction. read more
---