Search for books from Buddys Books » advanced search
Search 11,133 books and 4 movies from this seller
Spotlight book from Buddys Books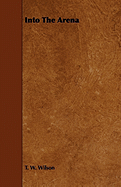 $16.00

add to wishlist
by Wilson, T W
brock/ayto/james. Fine in very good dust jacket. book tight clean, bright pages, very very slightest of rubs, dj rubbed corners/edges, very minor assorted small tears, slight upper edge roughness. . 284 p. Audience: General/trade.
Featured books from Buddys Books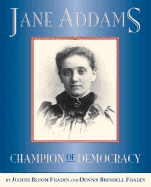 by Fradin, Judith Bloom, and Fradin, Dennis Brindell
$20.00

add to wishlist
New in new dust jacket. BRIGHT SHINY, BRAND NEW, under mylar. Glued binding. Paper over boards. With dust jacket. 216 p. Contains: Illustrations. Audience: Children/juvenile.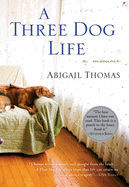 by Thomas, Abigail
$12.00

add to wishlist
New. No dust jacket as issued. BRIGHT SHINY, BRAND NEW. Trade paperback (US). Glued binding. 190 p. Audience: General/trade. STATED 1ST EDITION
---
Drei Jahrhunderte Deutschen Lebens in Amerika; Eine Geschichte Der Deutschen in Den Vereinigten Staaten more books like this

by 1855-1939, Cronau Rudolf other copies of this book

Language: German Binding: Hardcover Publisher: reimer, berlin Date published: 1909 ISBN-13: 9781171935346 ISBN: 117193534X

Description: Very good. No dust jacket as issued. book tight clean, bright white pages, 1st 2 and last 2 pages need regluingslightest bumps, rubs. Text in German. Trade paperback (US). Glued binding. 666 p. Audience: General/trade.640 pgs. read more

condition:

Book:

seller name and rating:

Buddys Books, NY, USA

Return to Midway more books like this

by Ballard, Robert D, Ph.D., and Archbold, Rick, and Doubilet, David (Photographer), and Marullo, Glen (Photographer), and... other copies of this book

Edition: 1st printing Binding: Hardcover Publisher: National Geographic Society Date published: 1999 ISBN-13: 9780792275008 ISBN: 0792275004

Description: Marschall, Ken. New in new dust jacket. bright shiny brand new condition. Glued binding. Paper over boards. With dust jacket. 191 p. Contains: Illustrations. Audience: General/trade. 1st printing read more

condition:

Book:

seller name and rating:

Buddys Books, NY, USA

kuby Immunology 4e more books like this

by Goldsby, Richard A, and Osborne, Barbara A, and Kindt, Thomas J other copies of this book

Edition: 4th ed. Binding: Hardcover Publisher: W.H. Freeman & Company Date published: 1999 ISBN-13: 9780716733317 ISBN: 0716733315

Description: New. No dust jacket as issued. bright shiny brand new condition. Sewn binding. Cloth over boards. 670 p. Audience: General/trade. read more

condition:

Book:

seller name and rating:

Buddys Books, NY, USA

Scott Fitzgerald. more books like this

by Turnbull, Andrew other copies of this book

Binding: Trade paperback Publisher: Scribner, New York Date published: 1962

Description: Fine. No dust jacket as issued. Signed by previous owner. very slightest corner curls else like new, appears unread. 364 p. illus. 24 cm. Includes Illustrations. read more

condition:

Book:

seller name and rating:

Buddys Books, NY, USA

The Prize: The Epic Quest for Oil, Money & Power more books like this

by Yergin, Daniel other copies of this book

Binding: Trade paperback Publisher: Free Press Date published: 1993 ISBN-13: 9780671799328 ISBN: 0671799320

Description: New. No dust jacket as issued. bright shiny brand new unread condition. Trade paperback (US). Glued binding. 928 p. Contains: Illustrations. Audience: General/trade. read more

condition:

Book:

seller name and rating:

Buddys Books, NY, USA

Backlash: The Undeclared War Against Women more books like this

by Faludi, Susan, and Prashker, Betty A (Editor) other copies of this book

Binding: Hardcover Publisher: Crown Publishers Date published: 1991 ISBN-13: 9780517576984 ISBN: 0517576988

Description: New in fine dust jacket. book as new, dj bright shiny, very very slight surface rubs else new. Sewn binding. Cloth over boards. 552 p. Audience: General/trade. read more

condition:

Book:

seller name and rating:

Buddys Books, NY, USA

Woman in the Mists: The Story of Dian Fossey and the Mountain Gorillas of Africa more books like this

by Mowat, Farley other copies of this book

Binding: Hardcover Publisher: Warner Books Date published: 1988 ISBN-13: 9780446513609 ISBN: 0446513601

Description: New in new dust jacket. bright shiny, brand new. Sewn binding. Paper over boards. 380 p. Audience: General/trade. read more

condition:

Book:

seller name and rating:

Buddys Books, NY, USA

The first true account of lincolns assassination

by Bates other copies of this book

Binding: Trade paperback Publisher: J.L. Nichols, Naperville ILL Date published: 1890

Description: Very good. No dust jacket. book tight clean, tanned pages, black printing on rose cover, sharp bright spine. read more

condition:

Book:

seller name and rating:

Buddys Books, NY, USA

by Watson other copies of this book

Binding: Trade paperback Publisher: mason/lane, NY Date published: 1840

Description: Very good. No dust jacket as issued. Signed by previous owner. book tight clean, bright pages, leather covered/brown signed and dated, last page Beach 1847. read more

condition:

Book:

seller name and rating:

Buddys Books, NY, USA
---