Search 7,104 books from this seller
Spotlight book from Books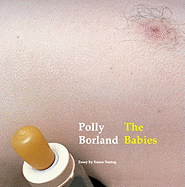 $40.00

add to wishlist
by Borland, Polly
PowerHouse Books, 1st ed., 2001, hardcover, near fine condition (a pocket part has been pasted to the fep as if this book was going to be a library copy but never made it that far, no other identifiers), no dj as issued, photography, blm50.
Featured books from Books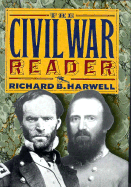 by Harwell, Richard B.
$20.00

add to wishlist
Mallard Press, 1991, F/F, in plastic, blm50.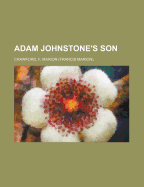 by Crawford, F. Marion
$35.00

add to wishlist
Macmillan, 1896, 1st ed., brown cloth, gilt embossed, very good condition (owners' names on inside cover and fep, light wear to covers), old books, blm50.
---
Captain Tom Ryman, His Life and Legacy more books like this

by Gossett, Charmaine B. other copies of this book

Binding: Hardcover Publisher: Hillsboro Press Date published: 2001 ISBN-13: 9781577362395 ISBN: 157736239X

Description: Hillsboro, 2001, 1st ed., hardcover, near fine in near fine dj (owner's name and date on half-title page), country music, blm50. read more

condition:

Book:

seller name and rating:

Books, TN, USA

by Mitchell, William J. other copies of this book

Binding: Hardcover Publisher: MIT Press (MA) Date published: 1999 ISBN-13: 9780262133555 ISBN: 0262133555

Description: MIT, 2000, 2nd prtg., hardcover, near fine in very good dj, technology, science, blm50. read more

condition:

Book:

seller name and rating:

Books, TN, USA

Humanism in Personology more books like this

by Maddi And Costa other copies of this book

Binding: Softcover Publisher: Aldine Date published: 1972 ISBN-13: 9780202250908 ISBN: 0202250903

Description: Aldine Atherton, 1972, softcover, very good condition (owner's name on fep), psychology, blm50. read more

condition:

Book:

seller name and rating:

Books, TN, USA

Afrocentricity more books like this

by Asante, Molefi Kete other copies of this book

Edition: 2nd Revised ed. Binding: Softcover Publisher: Africa World Press Date published: 1989 ISBN-13: 9780865430679 ISBN: 0865430675

Description: Africa World Press, 1995, INSCRIBED 7th prtg., softcover, very good condition, black studies, blm50. read more

condition:

Book:

seller name and rating:

Books, TN, USA

Miracles and the Critical Mind more books like this

by Brown, Colin other copies of this book

Binding: Hardcover Publisher: Paternoster Press ISBN-13: 9780853643852 ISBN: 0853643857

Description: Eerdmans, 1984, hardcover, very good condition, no dj, religion, blm50. read more

condition:

Book:

seller name and rating:

Books, TN, USA

The Death of God: the Culture of Our Post-Christian Era more books like this

by Vahanian, Gabriel other copies of this book

Binding: Hardcover

Description: George Braziller, 1961, 1st ed., hardcover, very good in very good dj (dj frayed at top of spine, lightly soiled, owner's blank stamp on fep), in mylar, religion, blm50. read more

condition:

Book:

seller name and rating:

Books, TN, USA

The Book of Women's Sermons more books like this

by Hancock, E. Lee, Ed other copies of this book

Binding: Hardcover Publisher: Riverhead Books Date published: 1999 ISBN-13: 9781573220590 ISBN: 1573220590

Description: Riverhead, 1999, 1st prtg., hardcover, near fine in near fine dj, religion, blm50. read more

condition:

Book:

seller name and rating:

Books, TN, USA

Brotherman: the Odyssey of Black Men in America more books like this

by Boyd And Allen, Eds other copies of this book

Binding: Hardcover Publisher: One World Date published: 1995 ISBN-13: 9780345376701 ISBN: 0345376706

Description: Ballantine, 1995, 1st ed., hardcover, near fine in near fine dj, in mylar, black studies, blm50. read more

condition:

Book:

seller name and rating:

Books, TN, USA

Vessels of Evil: American Slavery and the Holocaust more books like this

by Thomas, Laurence Mordekhai other copies of this book

Binding: Softcover Publisher: Temple University Press Date published: 1993 ISBN-13: 9781566391009 ISBN: 1566391008

Description: Temple, 1993, INSCRIBED, softcover, very good condition (slight crease to upper corner of front cover), black studies, blm50. read more

condition:

Book:

seller name and rating:

Books, TN, USA
---