Search for books from Broad Street Book Centre Advanced Search
Search 4,364 books from this seller
Spotlight book from Broad Street Book Centre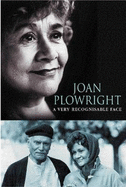 Fine in Fine jacket. Fine hardback book in like dustwrapper. Signed on the title page by Joan Plowright' 5193H.
Featured books from Broad Street Book Centre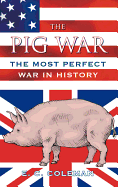 by
Coleman, E.C.
$20.51
Very Good in Very Good jacket. 225mm x 150mm. 1st Printing. 223pp. Book very good. D/W very good and in plastic sleeve.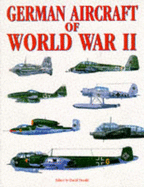 by
Edited By David Donald
$20.35
Very Good. 12"X9.2" 1st Printing. 111pp. Contains 15 of the most radical, innovative military aircraft. With diagrams, and illustrations and specifications of aircraft. A very good tight copy, laminated boards. Dust jacket in plastic sleeve.
---
Kemp: Passage of Arms more books like this

by Hall, Daniel other copies of this book

Edition: 1st Edition Binding: Hardcover Publisher: Orion, London Date published: 1997 ISBN-13: 9780752805016 ISBN: 0752805010

Description: Very Good in Very Good jacket. 344pp. Some discolouration and spotting to page edges. Private library stamp on fep (imprinted) Read More

Epistles to Deists and Jews more books like this

by Goldney, Edward other copies of this book

Edition: 1st Edition Binding: Hardcover Publisher: John Pridden, London Date published: 1759

Description: Good+ 8.75x5.5 Full title: "Epistles to Deists and Jews, In order to covert them to the Christian Religions and Scriptural Remedies for Healing the Divisions of the Church of England, Particularly of those People called Methodists; and Divine Infallible Recipes for Mankind to enjoy Life comfortable on Earth and to be qualified for, and assured of, Exquisite Happiness to the endless Ages of Eternity". Three books bound in one, 160, 176 and 62 pages, plus other introductory passages, Published ... Read More

Inscriptions From Tell Abu Salabikh more books like this

by Biggs, Robert D other copies of this book

Binding: Hardcover Publisher: University of Chicago Press Date published: 1974 ISBN-13: 9780226622026 ISBN: 0226622029

Description: Very Good. 12x9.25 University of Chicago Oriental Institute Publications Volume XCIX. With a chapter by Donald P Hansen. 112 pages of text, 183 plates, including many fold out plates. Large, heavy book. In very good / near fine condition. No d/w. Read More

English Wayfaring Life in the Middle Ages more books like this

by Jusserand, J J other copies of this book

Binding: Hardcover Publisher: Cedric Chivers Date published: 1970

Description: Very Good. 8.75x5.75 Originally published in 1889, this is one of Cedric Chivers' Academic Reprints for the Library Association from 1970. Translated from the French by Lucy Toulmin Smith. 315 pages, black & white illustrations. Book in very good condition, no d/w. Read More

Lord Esher-a Political Biography more books like this

by Fraser, Peter other copies of this book

Binding: Hardcover Publisher: Pen and Sword. Politics., Barnsley, South Yorkshire. Date published: 2013 ISBN-13: 9781781593493 ISBN: 1781593493

Description: New in New jacket. 240mm x 160mm Esher sat in both Houses of Parliament, was a high ranking civil servant, friend and confidential advisor to three Sovereigns and four Prime Ministers. The Author, while compiling this fascinating study, drew on Cabinet and CID files, the Royal Archives and the papers of the Esher, Balfour, Asquith and Lloyd George estates. The result is a brilliant readable yet scholarly addition to British political bibliography. Read More

Badges of Extinction: the 18th and 19th Century Badges of Insurance Office Firemen more books like this

by Sharp, Brian; Henman, Brian other copies of this book

Binding: Hardcover Publisher: Quiller Press Limited, London Date published: 1989 ISBN-13: 9781870948241 ISBN: 1870948246

Description: Very Good in Very Good jacket. 253mm x 195mm Blue cloth boards with silver lettering. Minimal wear to upper and lower edges of spine. Dust jacket in very good condition. Lavishly illustrated throughout. A definitive work on the subject of Insurance Company Fire Brigade Badges in times gone by. An insight into an aspect of the social history of Great Britain. Read More

Warriors of God more books like this

by Reston James Jnr other copies of this book

Edition: 1st Edition Binding: Hardcover Publisher: Faber & Faber, London Date published: 2001 ISBN-13: 9780571210572 ISBN: 0571210570

Description: Very Good in Very Good jacket. 240mm x 160mm. 1st Printing. 346pp. A very good tight copy. With maps and illustrations. D\W very good. Read More

To Do and Die more books like this

by Patrick Mercer other copies of this book

Edition: 1st Edition Binding: Hardcover Publisher: Harper Collins, london Date published: 2009 ISBN-13: 9780007302789 ISBN: 0007302789

Description: Very Good in Very Good jacket. 240mm x 150MM. 1st Printing. 367pp. A very good tight copy, minimal shelf wear to page edges. D\W: very good now in plastic sleeve. Author's signature inscribed on title page. Read More

Warrior of Rome III: Lion of the Sun (Warrior of Rome 3) more books like this

by Harry Sidebottom other copies of this book

Edition: 1st Edition Binding: Hardcover Publisher: Michael Joseph, London Date published: 2010 ISBN-13: 9780718153328 ISBN: 0718153324

Description: Very Good in Very Good jacket. 240mm x 150MM. 1st Printing. 356pp. A very good tight copy. Some signs of light shelf wear to page edges-fine foxing. D\W; very good, now in plastic sleeve. Read More
---