Search for books from Broad Street Book Centre » advanced search
Search 6,449 books from this seller
Spotlight book from Broad Street Book Centre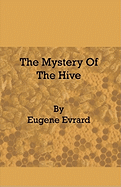 $26.87

add to wishlist
by Evrard, Eugene
Very Good. 5¾"-6¾" Tall Hardback Book describes the complete life cycle of the hive with all its mysteries.
Featured books from Broad Street Book Centre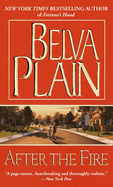 by Plain, Belva
$23.28

add to wishlist
Near Fine/Near Fine. 9.5"x 6.3" 0340766387 Hardback Belva Plain's searing new novel is the unfortgettable story of a woman, the victim of a terrible injustice, whose life is first torn apart then rebuilt in unexpectd ways.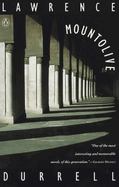 by Durrell Lawrence
$26.59

add to wishlist
Very Good/No Dust Jacket. 5.5"x8.2" None Hard Back Mountolive is the third in the Alexandria Quartet set of novels. Many readers will rejoice that he has given much of his new novel a diplomatic background. The policies in this case are Egyptian; the sinster side of Egyptian life has full play; and the distinction of his writing is constantly a delight or a shock.
---
The Blooding of Jack Absolute more books like this

by C. C. Humphreys other copies of this book

Edition: First Edition Binding: Hardcover Publisher: Orion Books, London Date published: 2005 ISBN-13: 9782075285704 ISBN: 2075285705

Description: Very Good/Very Good. 9.4x6.2 0 75285 705 3 Hard Back First edition. Hardback. 311pp. A prequel to the author's previous novel Jack Absolute. Like George MacDonald Fraser basing his character Flashman on the cad in Tom Brown's Schooldays, C.C. Humphrey's has brilliantly based his hero on the Jack Absolute in Sheridan's play The Rivals. Set in London in 1759 and on the battlefield of Quebec. A beautifully produced book, a mint copy, in a beautiful dustwrapper. Scarce. read more

Firesong. the Wind on Fire III more books like this

by Nicholson William other copies of this book

Ships from UNITED KINGDOM

Edition: First Edition Binding: Hardcover Publisher: Egmont Books Limited, Spain Date published: 2002 ISBN-13: 9780749749163 ISBN: 0749749164

Description: Very Good/Very Good. 8.5x5.5 0749749164 Hard Back First edition with dust wrapper. A near mint copy of the third volume of the Wind on Fire Trilogy. A great read. 341pp. read more

At Home and Abroad more books like this

by Pritchett V.S. other copies of this book

Ships from UNITED KINGDOM

Edition: First Edition Binding: Hardcover Publisher: Chatto & Windus Ltd, Chatham Kent Date published: 1990 ISBN-13: 9780701136093 ISBN: 070113609X

Description: Very Good/Very Good. 9.4x6 070113609x Hard Back A great travel writer! The essays in this book cover South and North America, Spain, Ireland, Portugal, London, Greece, the Pyrenees, Germany, the English countryside and above all, the Mediterranean. 332pp. read more

The Comforts of Madness more books like this

by Sayer Paul other copies of this book

Edition: 2nd Reprint Binding: Hardcover Publisher: Constable, London Date published: 1988 ISBN-13: 9780094684805 ISBN: 0094684804

Description: NF/NF. 5" x 9" 0094684804 By Author Hardback 128 pages 1988 Whitbread book of the year. This singular and complelling novel is a tour de force of the imagination, inhabiting the twilight world of catatoic Peter and those who try to help him. read more

The Wishing Game more books like this

by Redmond Patrick other copies of this book

Ships from UNITED KINGDOM

Edition: ! st Edition Binding: Hardcover Publisher: Hodder & Stoughton, London Date published: 1999 ISBN-13: 9780340750162 ISBN: 0340750162

Description: Excellent Copy/Excellent. 6.2" x 9.5" 0340750162 Hardback First edition hardback with dust wrapper. The author's first novel in excellent condition. 404pp. A powerful psychological thriller of haunting suspense. read more

Good Faith more books like this

by Smiley Jane other copies of this book

Ships from UNITED KINGDOM

Edition: ! st Edition Binding: Hardcover Publisher: Alfred A Knopf, New York Date published: 2003 ISBN-13: 9780375412172 ISBN: 0375412174

Description: Very Good/Very Good. 6.8" x 9.6" 0375412174 Hardback First edition hardback with dust wrapper. Pulitzer Prize-Winning author of A Thousand Acres. A very good copy. 417pp. read more

Light on Snow more books like this

by Shreve Anita other copies of this book

Edition: ! st Edition Binding: Hardcover Publisher: Little Brown & Company, London Date published: 2004 ISBN-13: 9780316877336 ISBN: 0316877336

Description: NF/NF. 6.3"x9.5" 0316877336 First edition hardback with dust wrapper, both in very good + condition. 275pp. read more

The Devil's Playground more books like this

by Sherez Stav other copies of this book

Ships from UNITED KINGDOM

Edition: ! st Edition Binding: Hardback Publisher: Michael Joseph, London Date published: 2004 ISBN-13: 9780718146481 ISBN: 0718146484

Description: VG/VG. 6.3" x 9.5" 0718146484 Signed by Author First edition with dust wrapper signed by the author. A very good + copy. 448pp. read more

The Blighted Cliffs more books like this

by Thomas Edwin other copies of this book

Ships from UNITED KINGDOM

Edition: ! st Edition Binding: Hardcover Publisher: Bantam Press, London Date published: 2003 ISBN-13: 9780593050644 ISBN: 0593050649

Description: VG/VG. 6.2" x 9.5" 0593050649 The first chapter of this book was runner-up in the 2001 Crime Writers' Association De`but Dagger Award for new fiction. This is the authors first book. This fiction writing is set around 1806 involving Trafalgar and Dovers twisted streets, Brandy murder and mystries surrounding suggling and murder. This is book one of the Reluctant Adventures of Lieutenant Martin Jerrold. read more
---