Bill of Rights Press
Bill of Rights Press specializes in politically-incorrect books and media.
Bill of Rights Press began as a venture into providing books and media that many bookstores are uncomfortable carrying. The owners are both Veterans of the U.S. Military and critically-acclaimed radio talk-show hosts (Hosts of The Armed American and The Bill of Rights Hour) and both worked in the Firearms Manufacturing and Specialization community for many years.

Overall seller rating:
Alibris seller since June 2010
---
Search for books from Bill of Rights Press » advanced search
Search 518 books and 244 movies from this seller
Spotlight book from Bill of Rights Press
$17.95

add to wishlist
by Richard E. Fairburn; foreword by Lt. Col. Dave Grossman
A Brand New book from Paladin Press that's receiving rave reviews by the likes of David Spaulding (2010 Law Enforcement Trainer of the Year) and Lt. Colonel Dave Grossman (Author of such notable books as On Killing and On Combat). This is definitely a book for any student of modern arms or defensive firearm use!
Featured books from Bill of Rights Press
by Claire Wolfe
$17.95

add to wishlist
New. No dust jacket as issued. NEW! Every few years, American voters get fed up and "throw the bums out." One party sweeps to victory on promises of "change" or "getting government off our backs." Such monumental electoral changes swept the country in 2008. And 1994. And 1980. And 1968. But amid all this change, the one thing that never actually does change is the one thing we imagine we're changing government. We throw the bums out and throw another bunch of bums in. We vote for smaller ...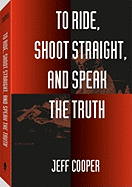 by Cooper, Jeff
$25.15

add to wishlist
New in new dust jacket. Trade paperback (US). Glued binding. 384 p. Contains: Illustrations. Audience: General/trade. Combat mind-set, proper sighting, tactical residential architecture, nuclear war these are some of the many subjects explored by Jeff Cooper in this illustrated anthology. The author discusses various arms, fighting skills and the importance of knowing how to defend oneself, and one's honor, in our rapidly changing world. The late Jeff Cooper was one of the true pioneers of ...
---
Surreptitious Entry more books like this

by George, Willis other copies of this book

Edition: Illustrated. Binding: Trade paperback Publisher: Paladin Press Date published: 2005 ISBN-13: 9780873645621 ISBN: 0873645626

Description: New in new dust jacket. Brand new from publisher in shrinkwrap. Trade paperback (US). Glued binding. 196 p. Contains: Illustrations. Audience: General/trade. New in shrinkwrap. Order from a veteran owned bookseller with years of experience and excellent customer service. read more

The Ultimate Sniper: An Advanced Training Manual for Military and Police Snipers more books like this

by Plaster, John L other copies of this book

Edition: 2nd ed. Illustrated. Binding: Trade paperback Publisher: Paladin Press Date published: 2006 ISBN-13: 9781581604948 ISBN: 1581604947

Description: New. No dust jacket as issued. Brand new from publisher in shrinkwrap. Trade paperback (US). 573 p. Contains: Illustrations. Audience: General/trade. NEW from the Publisher! Order from a VETERAN-Owned Bookseller. All Orders shipped with Delivery Confirmation. read more

Terror at Beslan: A Russian Tragedy with Lessons for America's Schools more books like this

by Giduck, John other copies of this book

Edition: Illustrated. Binding: Trade paperback Publisher: Archangel Group Date published: 2005 ISBN-13: 9780976775300 ISBN: 0976775301

Description: Paperback, 432 p. Contains: Illustrations. Audience: General/trade. Will the next major terrorist attack on U.S. soil come in the form of deadly public transportation bombings as in London and Madrid? Or will it be even more horrifying hundreds of children massacred at their school, as occurred in Beslan, Russia, in September 2004? Terror at Beslan is a chilling critical analysis of the events that unfolded over three terrifying days. Besides providing a complete and accurate account of the ... read more

Training the Gunfighter: Revised and Updated more books like this

by Timothy J. Mullin w/ Foreword by John Ross other copies of this book

Edition: First edition. Updated 2010 Binding: Trade paperback Publisher: Paladin Press Date published: 2010 ISBN-13: 9781581607260 ISBN: 1581607261

Description: New. No dust jacket. 214 p. Includes: illustrations, diagrams. 214 pp, 8.5" x 11", Softcover, Illustrated with Photos NEW! When it was originally published in 1981, Training the Gunfighter was ahead of its time. It was one of the first comprehensive studies of the best ways to equip law officers to perform their duties from choosing the best guns for the job to creating a realistic training program to understanding the legal implications of using their weapons. Now, former law-enforcement ... read more

Survival Guns more books like this

by Tappan, Mel other copies of this book

Binding: Trade paperback Publisher: Paladin Press, Boulder, Colorado, USA Date published: 2009 ISBN-13: 9781581607192 ISBN: 1581607199

Description: New. No dust jacket. Brand new from publisher in shrinkwrap. Trade paperback (US). Glued binding. 480 p., Photos. When he wrote Survival Guns in 1979, Mel Tappan demonstrated that having the right weapons for securing food and providing personal defense is the key to sustaining life on an independent basis, whether or not a catastrophe occurs. This is even more true today. Survival Guns became the standard in its own time and went through several printings. When it finally went out of print, it ... read more

The Fighting Tomahawk, Volume II: Further Studies in the Combat Use of the Early American Tomahawk more books like this

by Dwight C. McLemore other copies of this book

Edition: First edition. Binding: Trade paperback Publisher: Paladin Press, Boulder, Colorado, USA Date published: 2010 ISBN-13: 9781581607291 ISBN: 1581607296

Description: New. No dust jacket. Brand new from publisher in shrinkwrap. 378 p. Includes: illustrations, diagrams. 378 pp, 8.5" x 11", illustrations. The 2004 book The Fighting Tomahawk revolutionized modern study of the combat use of the American tomahawk. Now, author Dwight McLemore presents an expanded course in every aspect of this formidable, iconic weapon. In The Fighting Tomahawk, Volume II, McLemore shares additional details, thoughts, and informed speculation on the tomahawk of the American ... read more

Surviving a Massacre, Rampage or Spree Killing more books like this

by Arthur Cohen other copies of this book

Edition: First edition. Binding: Trade paperback Publisher: Paladin Press, Boulder, Colorado, USA Date published: 2010 ISBN-13: 9781581607253 ISBN: 1581607253

Description: New. No dust jacket. Brand new from publisher in shrinkwrap. 190 p. Includes illustrations. 5.5" x 8.5", Softcover, Photos. Ft. Hood, Virginia Tech, Main Street, USA. Hardly a week goes by without another deadly rampage somewhere. We'd like to think it's impossible that the familiar places we visit every day "comfort zones" such as our mall, church, school, or office could suddenly become twisted into the scene of the latest tragedy. But this alarming epidemic crosses every border and affects ... read more

U.S. Army Special Forces Medical Handbook more books like this

by Craig, Glen K other copies of this book

Binding: Trade paperback Publisher: Paladin Press Date published: 1988 ISBN-13: 9780873644549 ISBN: 0873644549

Description: New. No dust jacket as issued. Trade paperback (US). Glued binding. 608 p. Contains: Illustrations. Audience: General/trade. NEW-APO/FPO Orders Welcome. Order from a VETERAN-OWNED Bookseller. Every order shipped with Delivery Confirmation read more

Micronesian Blues: The Adventures of an American Cop in Paradise more books like this

by Bryan Vila as told to Cynthia Morri other copies of this book

Binding: Trade paperback Publisher: Paladin Press Date published: 2009 ISBN-13: 9781581607161 ISBN: 1581607164

Description: New in new dust jacket. Training competent, independent police forces in developing nations is critical to U.S. efforts to promote democracy and stability worldwide. Yet all too often we simply take American cops or military troops, drop them into the middle of a foreign land, and leave them to figure out the enormous challenges of cross-cultural police training on their own. Three decades ago, in the tropical island setting of Micronesia, Bryan Vila was one of these trainers. After serving as ... read more
---