Search for books from Booksville Advanced Search
Search 3,231 books from this seller
Spotlight book from Booksville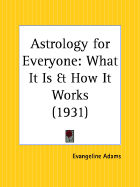 Very good in good dust jacket. Price clipped. Minor chips and wear on DJ edges; o/w in good condition. 1 p.., v-xxii, 268p. 21 cm. Copyright 1931, 1970 printing.
Featured books from Booksville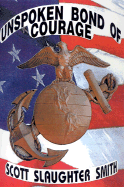 by
Smith, Scott Slaughter
$75.00
(F/NF) Book is Fine. Clean and tight. Label on Title Page, DJ is NFine. HB, 169 pgs, inscribed, signed by author. DJ is Near Fine. Slight rubbing on front cover. Minor bends on. Front inside flap. O/W clean and bright. Bookmark included. (c) 2000 by Scott Slaughter Smith.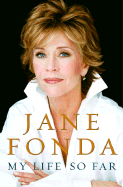 by
Fonda, Jane
$15.00
B/W Photos. (NF/NF) Book is Near Fine. Clean and tight., DJ is NF. HB, 599 pgs, DJ has creases on top, by spine edges. No chips or tears. O/W clean, bright, Very presentable. (c) 2005 by Jane Fonda.
---
Sinatra Ol' Blue Eyes Remembered more books like this

by Hanna, David other copies of this book

Binding: 1st prtg Publisher: Bell, NY Date published: Pub 1998 ISBN-13: 9780517203170 ISBN: 0517203170

Description: Photos. (VG+/None) Book is Very Good+. Minor wear on spine edges., No DJ. HB, 66 pgs, Minor rubbing on covers. O/W clean, bright, tight, presentable. No DJ. (c) 1990 by Starlog Communications International. Read More

condition:

Book:

Seller Name & Rating:

Booksville, CA, USA

by Cosgrove, Stephen E. other copies of this book

Binding: Hardcover Publisher: Graphic Arts Center Publishi, Portland OR Date published: Pub 1991 ISBN-13: 9781558680661 ISBN: 1558680667

Description: Michael Casad. (VG/VG-) Book is Very Good. Has chip on bottom center, DJ is VG- HB, minor top spine edge wear. O/W clean and tight. DJ is Very Good-. Small tear on bottom spine edge. Minor. Rubbing on back cover. O/W bright, clean and presentable. (c) text by Stephen E. Cosgrove; Illustrations by Michael Casad. Read More

condition:

Book:

Seller Name & Rating:

Booksville, CA, USA

Design & Decorate Your Room more books like this

by Everett, Felicity And Paula Woods other copies of this book

Binding: Paperback Publisher: Usborne Publishing Ltd, London Date published: Pub 1989 ISBN-13: 9780746004388 ISBN: 0746004389

Description: Jackie Marks, Nick Williams. (VG+/None) Book is Very Good+. Minor wear on top edges., No DJ. Softcover, 64 pages, O/W clean, tight, very presentable. No DJ. (c) 1989 Usborne Publishing Ltd. Read More

condition:

Book:

Seller Name & Rating:

Booksville, CA, USA

Bed Coverings Craft Ideas for Your Home more books like this

by Waller, Victoria other copies of this book

Binding: Paperback Publisher: Friedman/Fairfax Publishers, NY Date published: Pub 1996 ISBN-13: 9781567992786 ISBN: 1567992781

Description: (VG+/None) Book is Very Good+. Minor edge wear on edges., No DJ. Softcover, 72 pages, Minor rubbing on covers. O/W clean, tight, very presentable. No DJ. (c) 1996 by Michael Friedman Publishing Group, Inc. Read More

condition:

Book:

Seller Name & Rating:

Booksville, CA, USA

No-Sew, Low Sew Interior Decor more books like this

by Bullis, Janis other copies of this book

Binding: Paperback Publisher: Chilton Book Company, Radnor, PA Date published: Pub 1996 ISBN-13: 9780801987472 ISBN: 0801987474

Description: (VG+/None) Book is Very Good+. Very minor edge wear., No DJ. Softcover, 128 pgs, Very minor rubbing on covers. O/W clean, bright, very presentable. No DJ. (c) 1996 Quarto Inc. Read More

condition:

Book:

Seller Name & Rating:

Booksville, CA, USA

Simply Sensational Decorating Projects more books like this

by Henderson, Stevie & Mark Baldwin other copies of this book

Edition: First thus Binding: Paperback Publisher: Lark Books, NY Date published: Pub 2001 ISBN-13: 9781579903084 ISBN: 1579903088

Description: (VG+/None) Book is Very Good+. Very minor edgewear., No DJ. Softcover, 127 pgs, Minor rubbing on covers. O/W clean, bright, very presentable. No DJ. (c) 2001, Stevie Henderson and Mark Baldwin. Read More

condition:

Book:

Seller Name & Rating:

Booksville, CA, USA

The New Stencil Book more books like this

by Smart, Simone other copies of this book

Binding: Paperback Publisher: Firefly Books (US) Inc., Canada Date published: Pub 1999 ISBN-13: 9781552092996 ISBN: 1552092992

Description: Photos Pia Tryde. (NF/None) Book is Near Fine. Clean, tight, No DJ. Softcover, 127 pgs, very presentable. No DJ. Text (c) Simone Smart, Rose Eva, Conran Octopus 1998; Design Layout (c) Conran Octopus 1998. Read More

condition:

Book:

Seller Name & Rating:

Booksville, CA, USA

The Glory Walk a Memoir more books like this

by Smith, Cathryn E. other copies of this book

Binding: 1st prtg Publisher: VanderWyk & Buurnham, MA Date published: Pub 2003 ISBN-13: 9781889242170 ISBN: 1889242179

Description: (NF/NF) Book is Near Fine. No defects., DJ is NF. HB, 195 pgs, Clean and tight. DJ is Near Fine. No chips, tears. Very clean, bright, very. Presentable. (c) 2003 by Cathryn E. Smith. Read More

condition:

Book:

Seller Name & Rating:

Booksville, CA, USA

A Woman's Guide for Spiritual Renewal more books like this

by Kaufer, Nelly & Carol Osmer-Newhouse other copies of this book

Edition: 1st edition Binding: Paperback Publisher: Harper San Francisco, San Francisco Date published: Pub 1994 ISBN-13: 9780062508829 ISBN: 0062508822

Description: (VG/None) Book is Very Good. Minor top edge wear., No DJ. Softcover, 253 pgs, O/W clean, tight, presentable. No DJ. Signed by Nelly Kaufer. (c) 1994 by Nelly Kaufer and Carol Osmer-Newhouse. Read More

condition:

Book:

Seller Name & Rating:

Booksville, CA, USA
---