Search for books from Autumn Leaves » advanced search
Search 5,697 books from this seller
Spotlight book from Autumn Leaves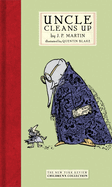 $100.00

add to wishlist
by J.P. Martin
Illustrated by Quentin Blake. Very Good in Very Good dust jacket. 0224610252. Near Fine in Very Good Plus jacket The interior is pristine; the pages are clean and bright but have mellowed to a creamy yellow. The jacket has a wee bit of staining and a few tiny tears at the top, but is overall in extremely good condition. It is now covered by a mylar Brodart cover. A delightful copy.
Featured books from Autumn Leaves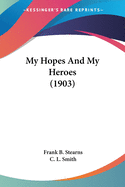 by Frank B. Stearns, Illustrated By C. L. Smith
$25.00

add to wishlist
Good with no dust jacket. Hardcover. Very Good/None. First. An odd book of dreadful poems and wonderful illustrations. Self-published? I take it that the author was a leading citizen of Decatur. The boards are a bit stained, but the interior is excellent. The boards are now protected by a clear Mylar protector.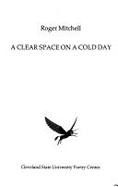 by Roger Mitchell
$10.00

add to wishlist
Fine. 0914946552. Soft Cover. Fine/Wraps. First.
---
The Resurrection of Anne Hutchinson more books like this

by Robert Rimmer other copies of this book

Binding: Hardcover Publisher: Buffalo NY: Prometheus Books, 1987 Date published: 1987 ISBN-13: 9780879753702 ISBN: 0879753706

Description: Good in Good dust jacket. 0879753706. Hardcover. Fine/Near Fine. First. Is historical science fiction with sex thrown in a known genre? This looks like a great way to absorb some Colonial history. The jacket has some wrinkling at the top of the spine and the magenta color has flaked off in spots where it is folded over in front, but in all major respects this is a very nice copy. A mylar Brodart protects the jacket. read more

With Love From Gran more books like this

by Dick Gackenbach, Illustrated By The Author other copies of this book

Binding: Hardcover Publisher: New York: Clarion Books, 1989 Date published: 1989 ISBN-13: 9780899198422 ISBN: 0899198422

Description: Very Good in Very Good dust jacket. 0899198422. Hard Cover. Fine/Very Good. First. The only flaw is a one-inch closed tear in the front of the jacket. The book is now protected by a Brodart. read more

The Poombah of Badoombah more books like this

by Dee Lillegard, Illustrated By Kevin Hawkes other copies of this book

Binding: Hardcover Publisher: New York: G. P. Putnam's Sons, 1998 ISBN-13: 9780399227783 ISBN: 0399227784

Description: Very Good in Very Good dust jacket. 0399227784. Hardcover. Near Fine/Near Fine. First. Oversize. Illustrations by the irrepressible Kevin Hawkes are always a delight. This volume is in excellent shape save for a large letter P stamped on the flyleaf. read more

by William Makepeace Thackeray other copies of this book

Binding: Hardcover Publisher: Boston: James R. Osgood and Company, 1882

Description: Good with no dust jacket. Hard Cover. Good/None. First Thus. The original edition of Ballads was published by Ticknor and Fields in 1855. A publisher's footnote to this edition states: "Many other pieces are now added to the original collection made by the author in 1855, making it more complete than any other edtion either American or Foreign". Marvelous illustrations, which I assume are reprinted from the original, are interspersed among the verses, which are of a generally comical sort. The ... read more

Vision and Violence more books like this

by Arthur P. Mendel other copies of this book

Edition: First Edition Binding: Hardcover Publisher: Univ of Michigan Pr, Ann Arbor MI Date published: 1992 ISBN-13: 9780472102754 ISBN: 0472102753

Description: Fine in Very Good dust jacket. 0472102753. Fine in Near Fine jacket A clean and pristine copy, with no signs of prior use. There is a tiny and insignificant amount ot edgewear to the jacket. Enjoy a hardcover copy at a paperback price! read more

Henry's Baby more books like this

by Mary Hoffman other copies of this book

Edition: First Edition Binding: Hardcover Publisher: Dorling Kindersley, New York and London Date published: 1993 ISBN-13: 9781564581969 ISBN: 1564581969

Description: Illustrated by Susan Winter. Fine in Fine dust jacket. 1564581969. A pristine copy, tight and crisp, with no signs of prior use or wear. Gift quality! The excellent jacket is protected by a mylar Brodart cover against future wear. Fast shipping, with tracking number supplied to all US customers. read more

The Jacob Ladder more books like this

by Gerald Hausman And Uton Hinds other copies of this book

Edition: First Edition Binding: Hardcover Publisher: Orchard Books, New York Date published: 2001 ISBN-13: 9780531303313 ISBN: 0531303314

Description: Fine in Fine dust jacket. 0531303314. Fine in Fine jacket A clean and pristine copy of the first edition, NOT ex-library, with NO signs of prior use. read more

In the Australian Bush and on the Coast of the Coral Sea: Being the Experiences and Observations of a Naturalist in Australia, New Guinea and the Moluccas more books like this

by Richard Semon other copies of this book

Edition: First Edition Binding: Hardcover Publisher: London: Macmillan and Co. Ltd. 1899 Date published: 1899

Description: Good with no dust jacket. First British. Oversize. The book has been water-damaged, but survived intact; the boards are a bit scuffed and stained and the first two hundred pages (out of 552) show signs of exposure to water. The paper is of such excellent quality that there is no structural damage, and readability is in no way affected. The four fold-out maps are intact. There is some fraying at the top and bottom of the spine, but the binding is sound. read more

Tails and Tales: Small Farming in New England more books like this

by Suze Craig other copies of this book

Edition: First Edition Binding: Paperback Publisher: Linden Hill Press, Lincoln MA Date published: 1993 ISBN-13: 9781883977054 ISBN: 1883977053

Description: Illustrated by Ros Harvey. Fine. 1883977053. A pristine copy, tight and crisp, with no signs of prior use or wear. The text is free of any markings. The author has inscribed it at length. Fast shipping, with tracking number supplied.; Signed by Author. read more
---