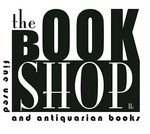 The Book Shop, LLC - ABAA
Established in 1981, The Book Shop is located in the heart of downtown Covina, about 20 miles east of Los Angeles. Our shop is open six days a week and houses an inventory of some 30,000 titles, ranging from the general second-hand to the truly antiquarian.
E-mail The Book Shop, LLC - ABAA
Overall Seller Rating:
Alibris seller since July 2006
---
Search for books from The Book Shop, LLC - ABAA Advanced Search
Search 4,772 books from this seller
Spotlight book from The Book Shop, LLC - ABAA
Very Good. Book. Signed by Author(s) Frontispiece portrait by Percy Smith. London: William Heinemann Ltd., 1930. First edition, one of 1, 025 numbered copies signed by Tomlinson. Semiautobiographical anti-war novel based on Tomlinson's own experiences as an official war correspondent during World War I. Henry Major Tomlinson (1873-1958) was an English journalist, essayist, and novelist whose travel writings and novels display an affinity with the sea and tropics, while excoriating the futility ...
Featured books from The Book Shop, LLC - ABAA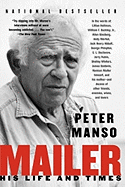 by
Manso, Peter
$15.00
Very Good in Very Good jacket. Book Numerous textual photographs. New York: Simon & Schuster, 1985. First edition. Anecdotal biography of controversial American novelist Norman Mailer, who is best known as the author of "The Naked and the Dead" (1948), incorporating recollections by Mailer's mother, sister, wives, and lovers, and contributions by numerous fellow writers and contemporaries, including James Baldwin, E.L. Doctorow, Allen Ginsberg, Kurt Vonnegut, and Andy Warhol. Octavo. Remainder ...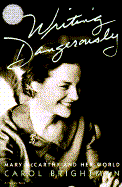 by
Brightman, Carol
$15.00
Fine in Fine jacket. Book 32 pp. photos. New York: Clarkson Potter, 1992. First edition. Groundbreaking literary biography of Mary McCarthy (1912-1989), editor, critic, and author of "The Group, " her best-selling fictionalized portrait of the lives of her Vassar classmates. Fine in fine jacket.
---
Alice James. a Biography more books like this

by Strouse, Jean other copies of this book

Edition: 1st Edition Binding: Hardcover Publisher: 1980 1st. Date published: 1980

Description: Dust Jacket Included. Book 16 pp. photos. Boston: Houghton Mifflin Co., 1980. First edition. The younger sister of William and Henry James, Alice James (1848-1892) was a brilliant individual in her own right who lived a deeply troubled life, plagued by a sense of failure and lack of identity, as revealed in her extraordinary diary. Jacket lightly browned along spine; otherwise very good. Read More

Winchell. Gossip, Power and the Culture of Celebrity more books like this

by Gabler, Neal other copies of this book

Edition: 1st Edition Binding: Hardcover Publisher: Alfred A. Knopf, New York Date published: 1994

Description: Fine in Fine jacket. Book 27 pp. photos. New York: Alfred A. Knopf, 1994. First edition. Chronicle of the improbable rise and dramatic fall of reporter Walter Winchell (1897-1972), whose nationally syndicated gossip column and radio broadcasts during the 30's and 40's effectively created the popular culture of celebrity. Fine in fine jacket. Read More

One of the People more books like this

by Porter, Burton B. other copies of this book

Edition: 1st Edition Binding: Hardcover Publisher: Privately Published Date published: 1907

Description: Very Good. Book Frontispiece photograph. N.p. : Privately published, 1907. First edition. Autobiography of a self-proclaimed common man who had a lifetime of extraordinary experiences. In 1852, a 21-year-old Porter traveled to California in an unsuccessful attempt to strike it rich in the gold fields. From 1861 to 1865, he served in the Union Army, participating in the battles of Gettysburg and Fredricksburg. While stationed at Gettysburg, Porter was involved with Jennie Wade, the young woman ... Read More

Cherokee Tragedy: the Story of the Ridge Family and of the Decimation of a People more books like this

by Wilkins, Thurman other copies of this book

Edition: 1st Edition Binding: Hardcover Publisher: Macmillan, New York Date published: 1970

Description: Very Good in Very Good jacket. Book. Signed by Author(s) Textual photographs, illustrations, and maps. New York: Macmillan, 1970. First edition. This superbly researched and sympathetically written study is a classic in the field of Cherokee history. Wilkins not only produced a moving biography of the influential Ridge-Watie family in the years 1790 to 1840, but also provided many new insights into white America's betrayal of the native Americans from whom it stole a continent. Signed and dated ... Read More

Rose Gardening: How to Manage Roses and Enjoy Them more books like this

by Hampden, Mary other copies of this book

Edition: 1st Edition Binding: Hardcover Publisher: Charles Scribner's Sons, New York Date published: 1922

Description: Very Good. Book Eight color plates, with numerous line drawings. New York: Charles Scribner's Sons, 1922. First edition. A volume in The Home Garden Books series. Green cloth binding, with black stamping. Ink stamp to the title page. Bookplate of the University Club of Pasadena to the front pastedown. Some mild sunning along the spine; otherwise a crisp, very good copy. Read More

First Carols more books like this

by Seymour, Brenda Meredith other copies of this book

Edition: 1st Edition Binding: Hardcover Publisher: Henry Z. Walck, New York Date published: 1968

Description: Very Good in Very Good jacket. Book Illustrated by the author. New York: Henry Z. Walck, 1968. First edition. A companion volume to First Hymns (1968), also illustrated by Brenda Meredith Seymour. Yellow buckram binding, with gilt lettering. Small bookseller s label to the front flyleaf. The dust jacket is clipped at the top corner of the front flap ($1.95 price intact), with a small patch of residue to the front panel. A very good copy. Read More

First Hymns more books like this

by Seymour, Brenda Meredith other copies of this book

Edition: 1st Edition Binding: Hardcover Publisher: Henry Z. Walck, New York Date published: 1968

Description: Fine in Fine jacket. Book Illustrated by the author. New York: Henry Z. Walck, 1968. First edition. A companion volume to First Carols (1968), also illustrated by Brenda Meredith Seymour. Yellow buckram binding, with gilt lettering. The dust jacket is price-clipped; otherwise a near fine copy. Read More

The Frontier People of Roman Britain more books like this

by Salway, Peter other copies of this book

Edition: 1st Edition Binding: Hardcover Publisher: Cambridge University Press, Cambridge Date published: 1965

Description: Very Good in Very Good jacket. Book Eight plates, with eleven textual figures, including two folding. Cambridge: Cambridge University Press, 1965. First edition. The first detailed investigation of the Romanised population in the frontier area of Northern England. Salway describes the people themselves and every aspect of their background and way of life, their legal status and their administrative system. He then examines each of the known sites individually, making special use of aerial ... Read More

The Guide to Roses more books like this

by Park, Bertram other copies of this book

Edition: 1st Edition Binding: Hardcover Publisher: D. Van Nostrand Company, Inc., Princeton, New Jersey Date published: 1956

Description: Very Good in Very Good jacket. Book 130 roses illustrated in colour, with 32 photographs in black and white. Princeton, New Jersey: D. Van Nostrand Company, Inc., 1956. First U.S. edition. Review copy, with the publisher's slip laid in. Red cloth binding, with gilt stamping. Some general minor rubbing and edgewear to the dust jacket, with a shallow chip to the top edge of the rear panel; otherwise very good. In a Brodart dust jacket protector. Read More
---