Posted August 26, 2010
text books cheap! most under $30 cheaper than renting!!! buy now before they are gone,gone,gone!
---
nitax2
850-933-9255
We offer textbooks, beach books, current business topics, self help and more. The pet books got us started, as you can see, we are animal lovers. We have books from frogs to turtles, horses and pups - you name it! Feel free to email us books4bones@aol.com with any questions- always happy to help!
thank you so much for purchasing a book from books4bones! our proceeds will go to the pets in our care- we offer continuous pet care with AFTERYOUVEGONE. Thank you for your support- we hope you enjoy your book! Please come back soon!

Overall seller rating:
Alibris seller since April 2008
---
Search 3,292 books and 1 movie from this seller
Spotlight book from nitax2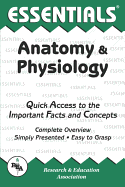 $7.77

add to wishlist
BRAND_NEW. Essential info, impt facts and concepts at your fingertips.
Featured books from nitax2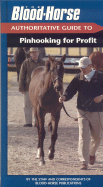 $19.99

add to wishlist
LIKE_NEW. Purchasing a horse and reselling it as a profit is a practice known as pinhooking. A buleprint for making educated purchases, reading the market coorectly and reselling at the right time. This book has it all!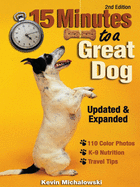 $7.22

add to wishlist
BRAND_NEW. 15 minutes to a great dog-updated and expanded! happy to sell it at a fab price-you and your pup deserve it!
---
Sexy Dogs: Jana Martin, Jean-Claude Suares (Hardcover, 2000) more books like this

other copies of this book

Binding: Hardcover Publisher: William Morrow & Company Date published: 2000 ISBN-13: 9780688176518 ISBN: 0688176518

Description: LIKE_NEW. Full of color photographs of the sexiest, most gorgeous, most prepossessing dogs in the world, Sexy Dogs is a celebration of canine appeal. read more

condition:

seller name and rating:

nitax2, FL, USA

Cat Nips! : Martha Reynolds, Rick Reynolds (Paperback, 1993) more books like this

other copies of this book

Binding: Paperback Publisher: Berkley Publishing Group Date published: 1992 ISBN-13: 9780425135129 ISBN: 0425135128

Description: VERY_GOOD. This is a splendid book that embellishes on the rare art form of the feline race. Turn your "O'Malley the Alley Cat" into a Pampered Prince in two shakes of a cat whisker. Full of quotes from famous figures in history and today, anecdotes to warm the cockles of your heart, and easy to make feasts. If you are pleased with this selection thank us, if not, complain to the authors. read more

condition:

seller name and rating:

nitax2, FL, USA

Wisecracks: Tom Burns (Hardcover, 2005) more books like this

other copies of this book

Binding: Hardcover Publisher: Barron's Educational Series Date published: 2005 ISBN-13: 9780764158483 ISBN: 0764158481

Description: LIKE_NEW. This book had me laughing so hard my coworkers that i belonged in an asylum, so i thought i would share the joy with you guys. Chock full of breathtaking black and white photographs with one sentence that says everything about your life. It changed my world so i have formed a small religion around this book. though it pains me greatly to do so, i must part ways with this "book" (even though it is in its own class by far) due to the unavoidable fact that i haven't seen the light of ... read more

condition:

seller name and rating:

nitax2, FL, USA

Wonders and Miracles (Hardcover, 2004) more books like this

other copies of this book

Binding: Hardcover Publisher: Scholastic Press Date published: 2004 ISBN-13: 9780439071758 ISBN: 0439071755

Description: BRAND_NEW. Were you invited to a B'nei Mitzvah and have no clue what to get? Or are you looking for a timeless gallery of jewish art that will endure throughout the ages? Then look no further because this affordable book makes the ancient holiday relevant to all ages! read more

condition:

seller name and rating:

nitax2, FL, USA

Bar Mitzvah: David Mamet (Hardcover, 1999) more books like this

other copies of this book

Binding: Hardcover Publisher: Little Brown and Company Date published: 1999 ISBN-13: 9780821225462 ISBN: 0821225464

Description: BRAND_NEW. Bar Mitzvah is a Newberry worthy book about what it means to be a good jew and about life. Filled with colorful illustrations and the words of an active and highly esteemed and accredited playwright, this book is like a godsend to all young men recently bar mitzvahed. A perfect gift for young jews about the paths you can take in life and a phenomenal way for adults and the elderly to remember what it was like to be young again. read more

condition:

Book:

seller name and rating:

nitax2, FL, USA

Talk is Not Cheap! : Beverly Inman-Ebel (Paperback, 1999) more books like this

other copies of this book

Binding: Paperback Publisher: Bard Productions Date published: 1999 ISBN-13: 9781885167330 ISBN: 1885167334

Description: VERY_GOOD. Before this book came across my path, i might as well have been employing the point-and-grunt method my communication was so poor. It has allowed me to form a better relation ship with my boss (as if), my spouse, and, when they're not plotting my downfall, my coworkers. read more

condition:

Book:

seller name and rating:

nitax2, FL, USA

How Can I Get Through to You: Terrence Real (Hardcover, 2002) more books like this

other copies of this book

Binding: Hardcover Publisher: Scribner Book Company Date published: 2002 ISBN-13: 9780684868776 ISBN: 0684868776

Description: LIKE_NEW. This marriage guide has helped me through my 14 simultaneous divorces (they all found out about each other) and had them all ending in blissful remarriages. Written with finesse, it goes beyond "Allo, is there anyone there? Earth to so-and-so! " and helps you understand exactly what your spouse is thinking about the issues that so painfully ripped apart your marriage. 'Twas written by a family and marriage therapist and lecturer with over 20 years of experience in those two precise ... read more

condition:

seller name and rating:

nitax2, FL, USA

Couplehood: Paul Reiser (Hardcover, 1994) more books like this

other copies of this book

Binding: Hardcover Publisher: Bantam Books Date published: 1994 ISBN-13: 9780553096835 ISBN: 0553096834

Description: LIKE_NEW. Prompt Shipping. read more

condition:

seller name and rating:

nitax2, FL, USA

You Just Don't Understand: Deborah Tannen (Paperback, 1991) more books like this

other copies of this book

Binding: Paperback Publisher: Ballantine Books Date published: 1991 ISBN-13: 9780345372055 ISBN: 0345372050

Description: LIKE_NEW. Prompt Shipping. read more

condition:

seller name and rating:

nitax2, FL, USA
---