Search for books from The Bookpress Ltd » advanced search
Search 5,424 books from this seller
Spotlight book from The Bookpress Ltd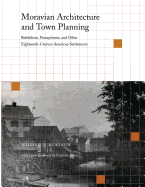 $55.00

add to wishlist
by Murtagh, William J
MURTAGH, William J. MORAVIAN ARCHITECTURE AND TOWN PLANNING. Chapel Hill: University of North Carolina Press, (1967. ) 4to. Cloth, dust jacket. xiv, 145 pages. First edition. On eighteenth century Moravian communities in America including Bethleham, Pennsylvania. Very good.
Featured books from The Bookpress Ltd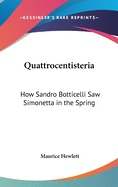 by Hewlett, Maurice Henry
$20.00

add to wishlist
GROLIER CLUB. HEWLETT, Maurice Henry. QUATTROCENTISTERIA: HOW SANDRO BOTTICELLI SAW SIMONE IN THE SPRING. New York: Grolier Club, 1921. 4to. Cloth spine, boards. One of 300 copies. Printed by John Henry Nash, this is one of a series of six books done by emin American printers at the invitation of th Grolier Club. Lessing Rosewald's copy. Browning to head and edge of cover, else very good.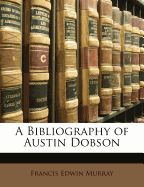 by Murray, Francis Edwin
$30.00

add to wishlist
(dobson) (DOBSON) MURRAY, Francis Edwin. A BIBLIOGRAPHY OF AUSTIN DOBSON. Derby: Frank Murray, 1900. Oblong 12mo. Cloth. xx, 347 pages. One of 615 copies. Very good.
---
Collections and Notes 1867-1876 more books like this

by Hazlitt, W. Carew other copies of this book

Binding: Hardcover Date published: 1876

Description: HAZLITT, W. Carew. COLLECTIONS AND NOTES 1867-1876. London: Reeves and Turner, 1876. 8vo. Cloth. xii, 498, (2) pages. First edition. Good only; worn, hinges starting. read more

Sex Quam Elegantissimae Epistolae.... more books like this

by (Caxton) other copies of this book

Binding: Hardcover Date published: 1892

Description: (CAXTON) SEX QUAM ELEGANTISSIMAE EPISTOLAE....London: Lawrence & Bullen, 1892. 8vo. Cloth. xiv, (47), 36 pages. One of 350 copies. Being a reprint of Caxton's 1483 edition. read more

Immanuel Kant more books like this

by Hubbard, Elbert other copies of this book

Binding: Hardcover Date published: 1904

Description: ROYCROFTERS. (THE ROYCROFTERS) HUBBARD, Elbert. IMMANUEL KANT. East Aurora: 1904. 8vo. Cloth spine, boards, paper label. 20 pages. One of the ``Little Journeys'' series. Bookplate, some soiling to cover. read more

Randall Jarrell a Bibliography more books like this

by Adams, Charles M other copies of this book

Binding: Hardcover Date published: 1958

Description: (JARRELL) ADAMS, Charles M. RANDALL JARRELL A BIBLIOGRAPHY. Chapel Hill: The University of North Carolina Press, 1958. 8vo. Cloth spine, boards, 72 pages. First edition. Fine. read more

by Gauguin, Paul other copies of this book

Binding: Hardcover Date published: 1925

Description: GAUGUIN, Paul. NOA NOA. Berlin: Bei Bruno Cassirer, 1925. 8vo. Cloth. (iv), 112 pages, 8 plates. A German language book by the artist Paul Gauguin. Includes eight plates of artists paintings. A good copy. read more

Gold-Tooled Bookbindings more books like this

by Bodleian Library other copies of this book

Binding: Paperback Date published: 1951

Description: BODLEIAN LIBRARY. GOLD-TOOLED BOOKBINDINGS. Oxford: 1951. 8vo. Wrappers. 7 pages, 24 plates. Introduction by I. G Philip. Bindings are from the fifteenth through the eighteenth centuries. read more

Baroque Splendour more books like this

by Reynolds, James other copies of this book

Binding: Hardcover Date published: 1950

Description: REYNOLDS, James. BAROQUE SPLENDOUR. New York: Creative Age Press, (1950). 4to. Cloth, dust jacket. 271 pages. Fi edition. Illustrated with 18 full-page sanguine paintings in the style of the baroque. Very good. read more

Cargoes for Crusoes more books like this

by Overton, Grant other copies of this book

Binding: Hardcover Date published: 1924

Description: OVERTON, Grant. CARGOES FOR CRUSOES. New York: D. Appleton, (1924). 8vo. Cloth, dust jacket. 416 pages. First edition. Dust jacket is bright but missing pieces at the extremities of spine and on t front panel. read more

America Illustrated more books like this

by Williams, J. David, (Editor) other copies of this book

Binding: Hardcover Date published: 1883

Description: WILLIAMS, J. David, (editor). AMERICA ILLUSTRATED. Boston: DeWolf, Fiske, (1883). Large 4to. Publisher's cloth. (ii), 121 pages First edition. Light rubbing and spotting, a good to very good copy only. read more
---