BookNest
17 Main Street, Blairstown, NJ 07825-0197 USA
908.362.8200
Directions to BookNest
We carry a wide and eclectic assortment of new and used books. Currently we have a concentration in large print, craft and art books.
BookNest accurately describes the condition of each book it offers. We pride ourselves on a near nil return rate due to inaccurate descriptions. Over 12 years of providing professional service to our in-store and online customers is what keeps our customers coming back.

Overall seller rating:
Alibris seller since May 2004
---
Search 6,770 books and 3 movies from this seller
Spotlight book from BookNest $350.00

add to wishlist
by Who, Who's
New. 1582346283. New. No remainder marks. Comes with Who Who's Online Voucher in sealed envelope. First Edition; number line complete. Professional service from a Main Street bookstore.; 10.80 X 8 X 3 inches; 2472 pages.
Featured books from BookNest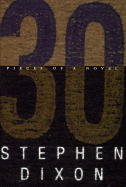 by Dixon, Stephen
$6.50

add to wishlist
0805059237. New York, NY: ; Henry Holt & Company, LLC; 1999; Hard Cover. As New/As New. 8vo-over 7 3/4-9 3/4 tall. First edition.; 9.40 X 6.50 X 2 inches; 656 pages.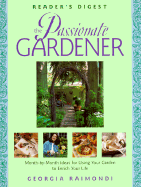 by Raimondi, Georgia
$9.95

add to wishlist
0762100745. Hardcover; New York, New York; Readers Digest; 1999; 4to 11-13 tall; As New with no dust jacket; New. No remainder mark.; 11 X 8.70 X 0.80 inches; 191 pages.
---
Designer Fashion Dolls more books like this

by Houston-Montgomery, Beauregard other copies of this book

Binding: Paperback Publisher: Hobby House Press Date published: 1998 ISBN-13: 9780875885247 ISBN: 0875885241

Description: New. 0875885241. New paperback. No remainder mark. Glossy covers. Book has a light curl. Professional service from a Main Street bookstore.; 8.91 X 5.86 X 0.26 inches; 128 pages. read more

condition:

Book:

seller name and rating:

BookNest, NJ, USA

Wizard of the Wind more books like this

by Keith, Don other copies of this book

Binding: Hardcover Publisher: St Martins Pr Date published: 1997 ISBN-13: 9780312147693 ISBN: 0312147694

Description: 0312147694. Hardcover; Gordonsville, Virginia; St Martins Pr; 1997; 8vo 8-9 tall; As New in Fine dust jacket; 340 pp. Book is like new, dust jacket has edge wear on top of back.; 9.40 X 6.40 X 1.30 inches; 340 pages. read more

condition:

Book:

seller name and rating:

BookNest, NJ, USA

by Robitaille, Julie other copies of this book

Binding: Hardcover Publisher: Council Oak Books Date published: 1992 ISBN-13: 9780933031449 ISBN: 0933031440

Description: New. 0933031440. Hardcover; Stillwater, Oklahoma; Council Oak Books; 1992; 12mo 7-7 1/2 tall; As New in As New dust jacket; 358 pp. Brand new book and dust jacket. No remainder mark. NOT an ex-library book.; 7.03 X 4.30 X 1.25 inches. read more

condition:

Book:

seller name and rating:

BookNest, NJ, USA

Where the Heart is more books like this

by Mitchell, Ann other copies of this book

Binding: Hardcover Publisher: The Boston Mills Press Date published: 1996 ISBN-13: 9781550461930 ISBN: 1550461931

Description: 1550461931. Hardcover; Richmond Hill, Ontario, Canada; Firefly Books Ltd; 1997; 4to 11-13 tall; As New in Fine dust jacket; New. No marks. Bottom rear corner of dust jacket bumped.; 11.78 X 10.21 X 0.50 inches; 80 pages. read more

condition:

Book:

seller name and rating:

BookNest, NJ, USA

The Fisher King more books like this

by Marshall, Paule other copies of this book

Edition: Large type / large print. Binding: Hardcover Publisher: Center Point Date published: 2001 ISBN-13: 9781585470747 ISBN: 1585470740

Description: New. 1585470740. 256 pp. Large print book. Brand new book and dust jacket, no marks.; Large Print; 8.50 X 5.70 X 1 inches; 256 pages. read more

condition:

Book:

seller name and rating:

BookNest, NJ, USA

Shadow Dancing more books like this

by Meriwether, Louise other copies of this book

Binding: Unknown Binding Publisher: One World/Ballantine Date published: 2000 ISBN-13: 9780739412268 ISBN: 0739412264

Description: 0739412264. Hardcover; New York, New York; Ballantine Publishing Group; 2000; 8vo 8-9 tall; As New with no dust jacket; Book like new. No DJ as issued. NO remainder mark 297 pp.; 8.30 X 5.70 X 1 inches; 297 pages. read more

condition:

Book:

seller name and rating:

BookNest, NJ, USA

Sow and Grow more books like this

by Woolfitt, Gabrielle other copies of this book

Binding: Library Binding Publisher: Thomson Learning Date published: 1994 ISBN-13: 9781568471952 ISBN: 1568471955

Description: New. 1568471955. Hardcover; Detroit, Michigan; Thomson Learning; 1994; 4to 11-13 tall; As New; 32 pp. BRAND NEW book, no marks. Reinforced library binding.; 11 X 9 X 0.50 inches; 32 pages. read more

condition:

Book:

seller name and rating:

BookNest, NJ, USA

Up on Cloud Nine more books like this

by Fine, Anne other copies of this book

Binding: Hardcover Publisher: Delacorte Books for Young Readers Date published: 2002 ISBN-13: 9780385730099 ISBN: 0385730098

Description: New. 0385730098. Hardcover; Westminster, Maryland; Random House Childrens Books; 2002; 8vo 8-9 tall; As New in Fine dust jacket; 151 pp. Book is brand new, dust jacket lightly rubbed, otherwise like new.; 8.92 X 5.54 X 0.65 inches; 160 pages. read more

condition:

Book:

seller name and rating:

BookNest, NJ, USA

The Making of Robert E. Lee more books like this

by Fellman, Michael other copies of this book

Binding: Hardcover Publisher: Random House Date published: 2000 ISBN-13: 9780679456506 ISBN: 0679456503

Description: 0679456503. Hardcover; Westminster, Maryland; Random House Inc; 2000; 8vo 8-9 tall; As New in Very Good dust jacket; Book like new. No remainder mark. DJ spine ends lightly bumped. 384 pp.; 9.29 X 6.54 X 1.26 inches; 384 pages. read more

condition:

Book:

seller name and rating:

BookNest, NJ, USA
---