Search for books from The Book Maven » advanced search
Search 2,940 books from this seller
Spotlight book from The Book Maven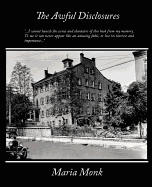 $53.00

add to wishlist
by Monk, Maria (Pseudonym)
None jacket. 16mo. Good. Red cloth covers with minor scratches & soiling. 1/4in tear at base of spine. Written as a memoir of a young girl from Montreal experiencing the horrors of the convent life in early 19th century Montreal. Lurid sensationalist protestant literature in the vein of a gothic thriller. O. p.
Featured books from The Book Maven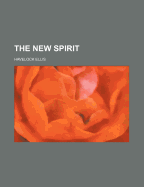 by Ellis, Havelock
$12.00

add to wishlist
None jacket. 16mo. Very good. Green cloth covers w/o blemish. Pos signature on FEP. Literary essays. Author's first book O.p.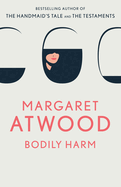 by Atwood, Margaret
$43.00

add to wishlist
Very Good. No tears but white DJ has attracted some soiling. 8vo. Fine. Inscribed by author on title page. Fifth novel by leading Canadian author.
---
Rover, the more books like this

by Conrad, Joseph other copies of this book

Edition: 2nd prt Binding: HB Publisher: T. Fisher Unwin Date published: 1923

Description: None jacket. 8vo. Good. Some damp stains but covers are not discolored. Gold leaf lettering on spine has faded. Both hinges are partially cracked. PO's name, address on title page. read more

[Barrymore, John] Good Night, Sweet Prince more books like this

by Fowler, Gene other copies of this book

Edition: BCE Binding: HB Publisher: Blakiston Date published: 1944

Description: Very Good. Minor nicks. Price clipped jacket. 8vo. BCE. As new. Life andTime of John Barrymore. The most flamboyant and inspired actor of his time. read more

Poetical Works of Alfred Tennyson more books like this

by Tennyson, Alfred other copies of this book

Edition: reprint Binding: HB Publisher: James R. Osgood Date published: 1876

Description: None jacket. 16mo. Reading copy. Brown cloth covers with gold leaf device on front. Spine very creased and faded. Both hinges badly cracked. FEP & title page loose. Buy it for the content only. All three edges are gilt. A complete edition with illustrations. This is a copy for strong eyes! read more

Silas Marner more books like this

by Eliot, George other copies of this book

Edition: reprint Binding: HB Publisher: Macmillan Date published: 1924

Description: None jacket. 16mo. 5. 5 inches tall. Good. Brown cloth cover with very faded lettering on cover and spine. A pocket hardback. read more

Moon and Sixpence, the more books like this

by Maugham, W. Somerset other copies of this book

Edition: reprint Binding: HB Publisher: P.F. Collier Date published: u/d

Description: None jacket. 8vo. Very Good. Decorated blue cloth with one tiny stain on back cover and minor fraying at top of spine. Fictionalized biography of a Gaugin-like artist. read more

Human Factor, the more books like this

by Greene, Graham other copies of this book

Edition: 1st BCE Binding: HB Publisher: Simon & Schuster Date published: 1978

Description: Very Good, Single tear (1in) on top front cover. jacket. 8vo. Nr. Fine. BCE. Spy novel by a master of the genre. read more

Ship, the more books like this

by Forester, C.S. other copies of this book

Edition: 1st Canadian Binding: HB Publisher: S.J. Reginald Saunders Date published: 1943

Description: None jacket. 8vo. Very Good. Clean copy. Previous owner's name on endpate. Crack in front hinge but binding is intact and reasonably tight. World War II navel adventure by author of Horatio Hornblower series. read more

Mother, the more books like this

by Buck, Pearl other copies of this book

Edition: reprint Binding: HB Publisher: P.F. Collier Date published: u/d

Description: None jacket. 12mo. Brown cloth embossed. Covers clean with a very little soiling on spine. Browning on endpages. Novel by Nobel Laureate. Exploration of Womanhood in China. read more

[Livingstone] Life and Explorations of David Livingstone, the more books like this

by Roberts, John other copies of this book

Edition: 1st Binding: HB Publisher: B.B. Russell Date published: 1875

Description: None jacket. 12mo. Very Good. Green decorated cloth covers. Gold leaf jungle motif on front. Two very small nicks on covers. Empty pages prior to title page are heavily browned but text pages clean. Biography of the explorer and missionary. Contans extracts from his last journal. read more
---