Search 18,158 books, 102 movies, and 9 music items from this seller
Spotlight book from Bookfriendz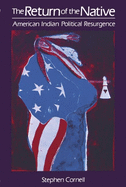 $34.38

add to wishlist
by Cornell, Stephen
Good. 0195065751 Good reading copy shows moderate to heavy shelf and reading wear. All pages and binding intact and tight. May contain marks such as highlighting, name, and writing. Shows cover and edge wear. Binding and spine creasing, wear to corners and edges.
Featured books from Bookfriendz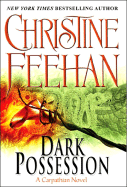 by Feehan, Christine
$13.37

add to wishlist
Good. 0425217094 Stated First Edition. Good ex-library Edition with stamps, stickers and tape. All pages and binding are clean and tight. *No DJ* May contain slight blemishes or creases, markings. Cover shows wear/rubbing. Buy with confidence, customer service is our TOP PRIORITY! Quick Shipping/ Free Tracking....Help Save our Planet-buy used!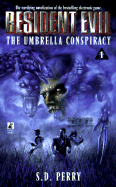 by Perry, S.D.
$25.47

add to wishlist
Very Good. 0671024396 Very Good. Pages and Binding are clean and tight. Minor cover wear/rubbing on edges/soiling. May contain some marks such as name or writing. Buy with confidence....Customer Service is our TOP PRIORITY! Quick shipping /
---
Decision in Philadelphia: the Constitutional Convention of 1787 more books like this

by Collier, Christopher other copies of this book

Binding: MASS MARKET PAPERBACK Publisher: Ballantine Books Date published: 1987 ISBN-13: 9780345346520 ISBN: 0345346521

Description: Good. 0345346521 Good reading copy shows moderate wear. All pages and binding are tight and intact. May contain marks such as highlighting, name, and writing. Shows cover and edge wear. Binding and spine creasing, wear to corners and edges. read more

condition:

Book:

seller name and rating:

Bookfriendz, AZ, USA

A Golfer's Life more books like this

by Palmer, Arnold; Dodson, James other copies of this book

Binding: Hardcover Publisher: Ballantine Books Date published: 1999 ISBN-13: 9780345414816 ISBN: 0345414810

Description: Very Good. 0345414810 Stated First Edition. Very Good Ex-library Edition with stamps, stickers and possible mylar cover. All pages and binding are clean and tight. May contain slight blemishes or markings. Buy with confidence, customer service is our TOP PRIORITY! Quick Shipping/ Free Tracking....Help Save our Planet-buy used! read more

condition:

Book:

seller name and rating:

Bookfriendz, AZ, USA

Bride's Book of Etiquette (Revised) more books like this

by Bride's Magazine Editors other copies of this book

Edition: Revised and Updated ed. Binding: PAPERBACK Publisher: Perigee Trade Date published: 2002 ISBN-13: 9780399528668 ISBN: 0399528660

Description: Very Good. 0399528660 Book is not new, has been read but is in VG condition. Pages are clean and tight. No highlighting, writing or markings on pages. May have minor writing such as name/sticker. Dustjacket or Cover is good with minor rubbing, curling. Buy with confidence, customer service is our TOP PRIORITY! Quick Shipping/ Free Tracking....Help Save our Planet-buy used! read more

condition:

Book:

seller name and rating:

Bookfriendz, AZ, USA

Lord of Midnight more books like this

by Beverley, Jo other copies of this book

Edition: Large type / large print. Binding: PAPERBACK Publisher: Wheeler Publishing Date published: 1998 ISBN-13: 9781568956626 ISBN: 1568956622

Description: Fair. 1568956622 Acceptable reading copy. All pages and binding are intact and tight. Please note that it is rated due to heavy wear on pages and cover, and likely blemishes such as highlighting, underlining, folds, creases. Buy with confidence....Customer Service is our TOP PRIORITY! Quick shipping/Free Tr. read more

condition:

Book:

seller name and rating:

Bookfriendz, AZ, USA

Play Therapy more books like this

by Axline, Virginia M. other copies of this book

Binding: MASS MARKET PAPERBACK Publisher: Ballantine Books Date published: 1980 ISBN-13: 9780345295927 ISBN: 0345295927

Description: Very Good. 0345295927 Book is not new, has been read but is in VG condition. Pages are clean and tight. No highlighting, writing or markings on pages. May have minor writing such as name/sticker. Cover does have rubbing, curling, sticker residue. Buy with confidence, customer service is our TOP PRIORITY! Quick Shipping/ Free Tracking....Help Save our Planet-buy used! read more

condition:

Book:

seller name and rating:

Bookfriendz, AZ, USA

The Battle of Forever more books like this

by Vogt, A. E. Van other copies of this book

Binding: MASS MARKET PAPERBACK Publisher: DAW Books Date published: 1982 ISBN-13: 9780879977580 ISBN: 0879977582

Description: Good. 0879977582 Good reading copy shows moderate shelf and reading wear. All pages and binding are intact and tight. May contain marks such as name, and writing. Shows cover and edge wear. Binding and spine creasing, wear to corners and edges. Buy with confidence, customer service is our TOP PRIORITY! Quick Shipping/ Free Tracking....Help Save our Planet-buy used! read more

condition:

Book:

seller name and rating:

Bookfriendz, AZ, USA

by Zondervan other copies of this book

Binding: Hardcover Publisher: Inspirio Date published: 2003 ISBN-13: 9780310802020 ISBN: 0310802024

Description: Fine. 0310802024 Book is not new, has been read but is in excellent condition. Pages are clean and tight. No highlighting, writing or markings on pages. May have minor writing such as name/sticker. Dustjacket or Cover is good with minor rubbing, curling. Buy with confidence, customer service is our TOP PRIORITY! Quick Shipping/ Free Tracking....Help Save our Planet-buy used! read more

condition:

Book:

seller name and rating:

Bookfriendz, AZ, USA

Berlitz Italian Phrase Book (Berlitz Phrase Book) (Italian Edition) more books like this

other copies of this book

Binding: PAPERBACK Publisher: Berlitz Date published: 2001 ISBN-13: 9782831578446 ISBN: 2831578442

Description: Very Good. 2831578442 Book is not new, has been read but is in excellent condition. Pages are clean and tight. No highlighting, writing or markings on pages. May have minor writing such as name/sticker. Dustjacket or Cover is good with minor rubbing, curling. Buy with confidence, customer service is our TOP PRIORITY! Quick Shipping/ Free Tracking....Help Save our Planet-buy used! read more

condition:

Book:

seller name and rating:

Bookfriendz, AZ, USA

Get Lost! the Cool Guide to Amsterdam more books like this

by Pauker, Joe; Joe Pauker, Joe other copies of this book

Edition: 8th ed. Binding: PAPERBACK Publisher: Get Lost Publishing Date published: 2001 ISBN-13: 9789076499017 ISBN: 9076499012

Description: Very Good. 9076499012 Book is not new, has been read but is in excellent condition. Pages are clean and tight. No highlighting, writing or markings on pages. May have minor writing such as name/sticker. Dustjacket or Cover is good with minor rubbing, curling. Buy with confidence, customer service is our TOP PRIORITY! Quick Shipping/ Free Tracking....Help Save our Planet-buy used! read more

condition:

Book:

seller name and rating:

Bookfriendz, AZ, USA
---