Search 665 books from this seller
Spotlight book from Suzi H
$19.95

add to wishlist
by Fisher, Antwone Quenton, and Rivas, Mim Eichler
Very good. No dust jacket as issued. Signed by author. INSCRIBED COPY. 352 p.; 0.82" x 7.98" x 5.30". Inscription reads, "To Colleen with Joy, Fish, Antwone Fisher"
Featured books from Suzi H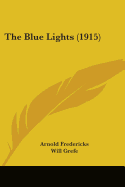 by Fredericks, Arnold
$6.05

add to wishlist
Fair. No dust jacket. Shelf wear, rubbing and fraying on the edge and spine. No marks inside.

by Lynes, Russell
$4.95

add to wishlist
Good in fair dust jacket. Book has shelf wear, rubbing to edges and corners and some soiling. No marks inside. DJ has chips and tears. 362 p. illus. 25 cm. Includes Illustrations. Includes bibliography.
---
The banner of the bull: three episodes in the career of Cesare Borgia more books like this

by Sabatini, Rafael other copies of this book

Binding: Hardcover Publisher: Grosset & Dunlap, New York Date published: 1927

Description: Very good. No dust jacket. Shows little shelf wear, tight spine, darkening of pages. No marks inside. No DJ. 258 p.; 20 cm. read more

condition:

Book:

seller name and rating:

Suzi H, CO, USA

Gulliver's Travels more books like this

by Swift, Jonathan other copies of this book

Binding: Trade paperback Publisher: Barnes & Noble, Inc., New York Date published: 2002 ISBN-13: 9780760726983 ISBN: 0760726981

Description: Very good. No dust jacket as issued. Very tight, pages clean, light soiling to edges. 286 p.; 21 cm read more

condition:

Book:

seller name and rating:

Suzi H, CO, USA

Composition-Rhetoric Literature more books like this

by Shackford, Martha Hale and Hudson, Margaret other copies of this book

Binding: Hardcover Publisher: Bdnj. H. Sanborn & Co., Boston, New York & Chicago Date published: 1908

Description: Fair. No dust jacket. Used condition. Rubbing to backplate, edges, corners & boards. Owner's name written on first page along with writing on many pages. Spine is still strong. Soiling and darkening of pages. 459 p. Includes index. read more

condition:

Book:

seller name and rating:

Suzi H, CO, USA

Composition and Rhetoric more books like this

by Tanner, William Maddux other copies of this book

Binding: Hardcover Publisher: Ginn & Co., Boston Date published: 1922

Description: Fair. No dust jacket. Used condition, shelf wear-rubbing to edges, backplate, boards and corners. Notes on many of the pages, mainly in pencil. xiii, 500, xxviii p. col. front., plates. 20cm. Colored illustration of "The Dawn of a New Life" by Thomas Shields Clark on frontispiece. read more

condition:

Book:

seller name and rating:

Suzi H, CO, USA

Representative poems of Robert Burns with Carlyle's essay on Burns more books like this

by Burns, Robert, and Hanson, Charles Lane, and Carlyle, Thomas other copies of this book

Binding: Hardcover Publisher: Ginn & Co., Boston Date published: 1930

Description: Good. No dust jacket. Some shelf wear, rubbing and fading to boards and edges. Small dampstain to front cover. Spine tight, pages clean and bright. Owner's bookplate. 229 pages, illustrations, xii, 90, xv, 84 p. front. 18 cm. Standard English classic.. Envelope glued to inside back cover with an invitation to the Maryland Historical Society dated May 10, 1943 devoted to the naval side of the war. Speakers: Rear Admiral and Secretary of the Navy. read more

condition:

Book:

seller name and rating:

Suzi H, CO, USA

Fly Fishing: A Life in Mid-Stream more books like this

by Tirana, Turhan other copies of this book

Binding: Trade paperback Publisher: Kensington Publishing Corp. Date published: 1997 ISBN-13: 9781575661643 ISBN: 1575661640

Description: Good. No dust jacket as issued. Spine is tight, pages are clean and unmarked. Light soiling to edges and cover has a 1" spot where the price sticker was torn off. 128 p.; 8.12" x 0.45" x 5.46". Includes Illustrations. read more

condition:

Book:

seller name and rating:

Suzi H, CO, USA

Shadow Puppets more books like this

by Card, Orson Scott other copies of this book

Edition: First edition. Binding: Hardcover Publisher: Tor Books Date published: 2002 ISBN-13: 9780765300171 ISBN: 0765300176

Description: Fair in good dust jacket. Spine is slightly shelf-cocked and dampstaining to pages. Good reading copy. DJ is in great shape. 352 p.; 1.21" x 9.58" x 6.41". Ender Wiggins Saga (Hardcover). read more

condition:

Book:

seller name and rating:

Suzi H, CO, USA

New National Fifth Reader more books like this

by Barnes, Charles J. other copies of this book

Binding: Hardcover Publisher: American Book Company, New York Date published: 1884

Description: Good. No dust jacket. Owner's stamp. Spine is slightly shelf-cocked. Rubbing to edges and boards, bumping to corners. 2" ink stain on front cover. 480 p. Includes illustrations. read more

condition:

Book:

seller name and rating:

Suzi H, CO, USA

by Shakespeare, William, Edited by Parrot, Thomas Marc other copies of this book

Binding: Hardcover Publisher: American Book Company Date published: 1904

Description: Good. No dust jacket. Highlighting/underlining. Owner's inscription and notes in pencil. Fading to backstrip, rubbing to boards and edges, small stain on cover. Pages yellowing and a few dogears. 269 p. Includes illustrations. 16 mo, 4 1/2" x 6 1/2" Frontispiece, William Shakespeare. read more

condition:

Book:

seller name and rating:

Suzi H, CO, USA
---