Antiquarius
In business since 1985. On-street selling for 20 years, selling online since 1998. We carry a wide range of books from Second-hand to Antiquarian, plus, we are specialists in all types of Ephemera - Vintage Mabazines, Vintage Paperbacks, Documents, Newspapers, Photographs, Postcards, Brochures, Travel Ephemera and so on. Hude back-up [unlisted] Inventory. Located in the British Columbia Interior between Kamloops and Vernon.

Overall seller rating:
Alibris seller since March 2000
---
Search 20,284 books from this seller
Spotlight book from Antiquarius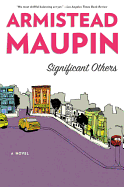 $10.00

add to wishlist
by Maupin, Armistead
Stiff wraps [softcover], 4to, 7.5"x9.25", 274pp. Near Fine.
Featured books from Antiquarius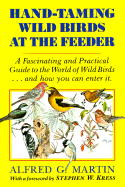 by Martin, Alfred G.
$10.00

add to wishlist
4th printing, 8vo, 144pp, illustrated. Hardcover in green cloth with dustjacket. VG+/VG.
by Molyneux, Geoffrey
$10.00

add to wishlist
Wrappers, 6.5"x8.5", 135pp, illus. No spine creasing, about as issued. Fine.
---
The Nylon Pirates more books like this

by Monsarrat, Nicholas other copies of this book

Binding: Hardcover Publisher: Cassell, London [1960]

Description: 1st, 8vo, 314pp. Hardcover in black cloth with price-clipped dustjackets. Ink signatures to ffep and on half-title page. Good copy, VG+/VG. read more

condition:

Book:

seller name and rating:

Antiquarius, BC, CANADA

Wednesday the Rabbi Got Wet more books like this

by Kemelman, Harry other copies of this book

Binding: Hardcover Publisher: Morrow, New York, 1976

Description: 4th printing, 8vo, 312pp. Hardcover with dustjacket. DJ has edge wear around foot of spine. Fine/VG. read more

condition:

Book:

seller name and rating:

Antiquarius, BC, CANADA

I Need All the Friends I Can Get more books like this

by Schulz, Charles M. other copies of this book

Binding: Hardcover Publisher: Determined Prod., San Francisco, 1964

Description: 1st [? ], 5.5"x5.75". Hardcover with printed boards. Good copy, VG+ read more

condition:

Book:

seller name and rating:

Antiquarius, BC, CANADA

Lie Down, Killer more books like this

by Prather, Richard S. other copies of this book

Publisher: Crest #255, NY [printed in Canada], 1958

Description: Darcy. 2nd printing. GGA cover of man beating woman. Art by Darcy. Minor flaws, hairline creases on back cover. VG. read more

condition:

Book:

seller name and rating:

Antiquarius, BC, CANADA

The Keys of the Kingdom more books like this

by Cronin, A. J. other copies of this book

Publisher: Bantam 782, New York (1950)

Description: 1st Bantam printing. Nice cover art. Wear to edges of spine, couple of tiny creases on front cover. Nice cover for display. G-VG. read more

condition:

Book:

seller name and rating:

Antiquarius, BC, CANADA

Ghost Towns and Historical Haunts in Arizona more books like this

by Heatwole, Thelma other copies of this book

Binding: Softcover Publisher: Golden West, Phoenix [1981]

Description: Stiff wraps, 8vo, 144pp, photo illus, maps. Very light useage, VG+ read more

condition:

Book:

seller name and rating:

Antiquarius, BC, CANADA

The Oppressed English more books like this

by Hay, Ian other copies of this book

Binding: Hardcover Publisher: Doubleday, Garden City, 1917

Description: A Scot on the Irish question! 1st, 4"x7", 88pp. Hardcover in green cloth with gilt titles. Lacking dustjacket. Near Fine. read more

condition:

Book:

seller name and rating:

Antiquarius, BC, CANADA

by Mantle, Mickey With Gluck, Herb other copies of this book

Binding: Hardcover Publisher: Doubleday, New York, 1985

Description: 1st, 8vo, 248pp, photo illus. Hardcover with price-clipped dustjacket. About Fine/About Fine. read more

condition:

Book:

seller name and rating:

Antiquarius, BC, CANADA

Talk, Talk, Talk more books like this

by Ingram, Jay other copies of this book

Binding: Hardcover Publisher: Viking, Toronto Date published: 1992

Description: An investigation into the mystery of speech. 1st, 8vo, 318pp. Hardcover in cloth with dustjacket. About as new, Fine/Fine. read more

condition:

Book:

seller name and rating:

Antiquarius, BC, CANADA
---