Auldfarran Books, IOBA
Selling quality out-of-print books since 1989. Please note that "inscribed" copies are books that are dedicated specifically to another person and signed by the author. "Signed" copies have only an author's signature, sometimes under a neutral "best wishes," "to a friend" or something similar. E-mail us if you have questions about a book's description.

Overall seller rating:
Alibris seller since January 2001
---
Search for books from Auldfarran Books, IOBA » advanced search
Search 4,565 books and 4 music items from this seller
Spotlight book from Auldfarran Books, IOBA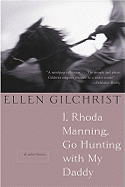 $4.99

add to wishlist
by Gilchrist, Ellen
291pp. paperback tall 8vo: Fine.
Featured books from Auldfarran Books, IOBA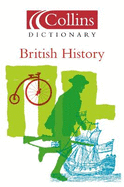 by Collins (Harpercollins Publishers)
$9.95

add to wishlist
524pp. paperback: near Fine [text is lightly age browned; else a nice crisp copy] A history of Britain in dictionary format covering Roman times to the present, including over 3, 000 entries, maps, tables, chronologies, etc.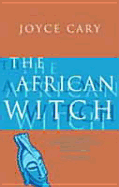 by Cary, Joyce
$15.00

add to wishlist
313pp. hardback 8vo: near Fine in a near Fine dj in poly cover [small brown patch ffep where a sticker was lifted; else nrF] Irish novelist Joyce Arthur Cary (born Arthur Joyce Lunel, 1888-1957) served for a time in the British colonial service in Nigeria, the background for this novel. Sylvia Lynd compared it to Forster s A Passage to India, and Cyril Connolly called it intelligent and fascinating.
---
Car Talk with Click and Clack the Tappet Brothers more books like this

by Magliozzi, Tom & Ray with Terry Bisson & illus. by Harry Trumbore other copies of this book

Edition: 1991. Binding: paperback Publisher: New York: Dell Date published: 1991 ISBN-13: 9780440503644 ISBN: 0440503647

Description: 212pp. illus. paperback 8vo: near Fine [text is lightly age browned; else nrF] The PBS radio Tappet Brothers first book. read more

Blind Faith (proof copy) more books like this

by McGinniss, Joe other copies of this book

Edition: 1989 advance uncorrected proof copy. Binding: paperback Publisher: New York: Putnam's Date published: 1989 ISBN-13: 9780399133527 ISBN: 0399133526

Description: 381pp. paperback 8vo: Fine [small ink spot on back cover & @ spine tail; else F] read more

Out There: Mavericks of Black Literature (proof copy) more books like this

by Pinckney, Darryl other copies of this book

Edition: 2002 advance uncorrected proof. Binding: paperback Publisher: New York: Basic Civitas Books

Description: 162pp. paperback 12mo: near Fine [vertical crease on front cover; else nrF] Essays drawn from the author's Alain LeRoy Locke Lectures at Harvard. He covers three black writers: J. A. Rogers, Vincent O. Carter and Caryl Phillips. read more

Crazy in Alabama (collectible proof copy) more books like this

by Childress, Mark other copies of this book

Edition: 1993 advance uncorrected proof. Binding: paperback Publisher: New York: Putnam

Description: 389pp. paperback: Fine. read more

Billy in Love (collectible uncorrected proof copy) more books like this

by Kotker, Norman other copies of this book

Edition: 1996 advance uncorrected proof. Binding: paperback Publisher: Cambridge, MA: Zoland Books

Description: 153pp. paperback 8vo: Fine. read more

The Complete Sports Dictionary more books like this

by Sullivan, George other copies of this book

Edition: 1979. Binding: paperback Publisher: New York: Scholastic Book Services

Description: 199pp. paperback: Good+ [text is age browned; couple of round owner embosses; else a complete & tight copy] read more

Gods and Generals (signed) more books like this

by Shaara, Jeff (Jeffrey M. ) other copies of this book

Edition: 1996 1st ed. Binding: hardcover Publisher: New York: Ballantine Date published: 1996 ISBN-13: 9780345404923 ISBN: 0345404920

Description: SIGNED on title p. by author. 498pp. hardback sm 4to: Fine in a Fine dj [a top corner tip lightly bumped; else F; dj = nick @ spine head; else F] The author (b. 1952), son of Michael Shaara who won the 1975 Pulitzer Prize for "The Killer Angels" (made into the film, "Gettysburg"), has written a first novel that is a "prequel" to that earlier work. His book was also made into a film of the same name. read more

Mary Anne more books like this

by du Maurier, Daphne other copies of this book

Edition: 1962 1st ed. thus. Binding: paperback Publisher: Harmondsworth, UK: Penguin

Description: 359pp. paperback: Very Good+ [text is age browned; else VG+] A blend of fact and fiction, originally published in 1954, in which the author, prolific English writer Daphne du Maurier (Lady Daphne Browning, 1907-1989), uses details of the life of her great great grandmother, Mary Anne Clarke, mistress of the Duke of York, Commander-in-Chief of the British Army during the Napoleonic Wars. Old-style Penguin cover illustration by Virgil Burnett. read more

A History of the Arab Peoples more books like this

by Hourani, Albert other copies of this book

Edition: 1991. Binding: hardcover Publisher: Cambridge, MA: Belknap Press/Harvard Date published: 1991 ISBN-13: 9780674395657 ISBN: 0674395654

Description: 551pp. illus. hardback tall 8vo: Fine in a Fine dj. read more
---