Search for books from ARTIOS BOOKS Advanced Search
Search 4,917 books from this seller
Spotlight book from ARTIOS BOOKS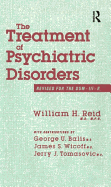 Hard Cover. 1989 FIRST PRINTING/FULL NUMBER LINE/VERY GOOD HARDCOVER IN GOOD PLUS DJ.
Featured books from ARTIOS BOOKS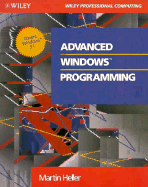 by
Heller, Martin
$4.95
Trade Paperback. No Jacket. 1992 SECOND PRINTING/VERY GOOD TRADE/INCLUDES FLOPPY DISKS.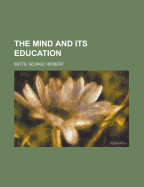 by
George Herbert Betts, Phd
$6.50
Hard Cover. No Jacket. REVISED EDITION. 1916 REVISED AND ENLARGED EDITION/GOOD PLUS HARDCOVER/TEXT IS CLEAN AND TIGHT/SOILING TO FRONT AND BACK COVERS/MINOR SHELF WEAR TO EDGES.
---
If Winter Comes more books like this

by A.S.M. Hutchinson other copies of this book

Binding: Hardcover Publisher: BOSTON: LITTLE, BROWN AND COMPANY, 1922

Description: Hard Cover. No Jacket. 28TH PRINTING FEB. 1922 OF 1921 COPYRIGHT/GOOD PLUS HARDCOVER/SPINE JUST STARTING TO COME LOOSE/COVERS WITH SLIGHT FADING AND EDGEWEAR. Read More

condition:

Book:

Seller Name & Rating:

ARTIOS BOOKS, ME, USA

Will Rogers: Ambassador of Good Will: Prince of Wit and Wisdom more books like this

by P.J. O'Brien other copies of this book

Binding: Hardcover Publisher: CHICAGO: THE JOHN WINSTON COMPANY, 1935

Description: Hard Cover. COPYRIGHT 1935/UNKNOWN PRINTING/ILLUSTATED/GOOD PLUS HARDCOVER IN POOR DJ/SLIGHT FADING TO COVERS AND CORNERS LIGHTLY BUMPED/PREVIOUS OWNERS NAME/TEXT IS CLEAN AND TIGHT. Read More

condition:

Book:

Seller Name & Rating:

ARTIOS BOOKS, ME, USA

Shackling Water more books like this

by Mansbach, Adam other copies of this book

Binding: Hardcover Publisher: New York, NY, U.S.A. : Doubleday Publishing, 2002 Date published: 2003 ISBN-13: 9780385502054 ISBN: 0385502052

Description: Hard Cover. 2002 FIRST EDITION/FIRST PRINTING/FINE HARDCOVER IN VERY GOOD DJ. Read More

condition:

Book:

Seller Name & Rating:

ARTIOS BOOKS, ME, USA

Shrinklits more books like this

by Maurice Sagoff, Illustrated By Naiad Einsel other copies of this book

Binding: Hardcover Publisher: GARDEN CITY, NEW YORK: DOUBLE DAY & COMPANY, 1970

Description: Hard Cover. No Jacket. 1970 SECOND PRINTING/VERY GOOD HARDCOVER WITH SOME VERY SLIGHT SOILING ON COVERS. Read More

condition:

Book:

Seller Name & Rating:

ARTIOS BOOKS, ME, USA

Oceanography: a View of the Earth more books like this

by M. Grant Gross other copies of this book

Edition: 2nd Revised edition Binding: Hardcover Publisher: ENGLEWOOD CLIFFS, N. J: PRENTICE-HALL, 1977 Date published: 1977 ISBN-13: 9780136296751 ISBN: 0136296750

Description: Hard Cover. No Jacket. 1977 SECOND EDITION/3RD PRINTING/GOOD PLUS HARDCOVER/TEXT IS CLEAN AND TIGHT/CORNERS LIGHTLY BUMPED/EDGEWEAR TO TOP AND BOTTOM OF SPINE. Read More

condition:

Book:

Seller Name & Rating:

ARTIOS BOOKS, ME, USA

The Great Controversy: Unseen Powers Struggle for Supremacy more books like this

by E.G. White other copies of this book

Binding: Paperback Publisher: THOMASTON, GA: FAMILY HERITAGE BOOKS, 1990 ISBN-13: 9780816310159 ISBN: 0816310157

Description: Trade Paperback. No Jacket. 1990 UNKNOWN PRINTING/VERY GOOD TRADE WITH MINIMAL SHELF WEAR. Read More

condition:

Book:

Seller Name & Rating:

ARTIOS BOOKS, ME, USA

Student's Book of College English: Rhetoric, Readings, Handbook more books like this

by Skwire, David; Beam, Frances C.; Wiener, Harvey S. other copies of this book

Edition: 5th edition Binding: Paperback Publisher: Paramus, NJ, U.S.A. : Prentice Hall PTR, 1989 Date published: 1990 ISBN-13: 9780024115317 ISBN: 0024115312

Description: Trade Paperback. No Jacket. 1989 5TH EDITION/2ND PRINTING IN 1990/VERY GOOD TRADE WITH MINIMAL SHELF WEAR. Read More

condition:

Book:

Seller Name & Rating:

ARTIOS BOOKS, ME, USA

Lieutenant Hornblower (Hornblower Ser., No. 2) more books like this

by Forester, C. S. other copies of this book

Binding: Paperback Publisher: New York, NY, U.S.A. : PINNACLE BOOKS, 1974 Date published: 1974 ISBN-13: 9780523003825 ISBN: 052300382X

Description: Mass Market Paperback. No Jacket. 1974 FIRST PRINTING/VERY GOOD PAPERBACK/#2 IN THE HORNBLOWER SAGA. Read More

condition:

Book:

Seller Name & Rating:

ARTIOS BOOKS, ME, USA

Alzheimer's: a Handbook for the Caretaker more books like this

by Driscoll, Eileen H. other copies of this book

Binding: Paperback Publisher: Wellesley, MA, U.S.A. : Branden Books, 1994 Date published: 1994 ISBN-13: 9780828319621 ISBN: 0828319626

Description: Trade Paperback. No Jacket. 1994 UNKNOWN PRINTING/VERY GOOD TRADE. Read More

condition:

Book:

Seller Name & Rating:

ARTIOS BOOKS, ME, USA
---