Search for books from Appledore Books, ABAA Advanced Search
Search 6,464 books from this seller
Spotlight book from Appledore Books, ABAA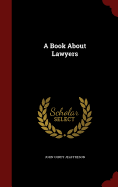 Collectible; Fine. The 1867 "Second Edition, Revised", complete in 2 volumes. Beautifully bound in a contemporary-to-the-period full light-brown calf by Bartlett & Co. of Boston. Both volumes clean and Near Fine, with bright gilt-ruled panels and bright gilt-lettered spine labels. Octavos, 639 pgs. all told, lovely marbled endpapers, top-edges gilt.
Featured books from Appledore Books, ABAA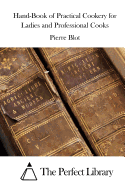 by
Pierre Blot
$100.00
Collectible; Very Good. A solid copy of the 1869 printing. Tight and VG in its purple cloth, with decorative blindstamping at the panels. Fading along the spine (which still shows bright gilt-lettering and decoration), very light soiling to the endpapers and pastedowns, otherwise very clean. 12mo, 478 pgs. plus publisher's ads.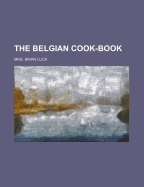 by
Mrs. Brian Luck, Editor
$50.00
Collectible; Very Good in Very Good jacket. The 1915 1st American edition. Tight and VG (with bright gilt-lettering and decoration at the front panel and spine) in a crisp, VG-dustjacket, with light scuffing--and very light soiling--to the panels. Light foxing along the endpapers as well, otherwise very solid. 12mo, 151 pgs.
---
American Cookery: Or, the Art of Dressing Viands, Fish, Poultry & Vegetables, and the Best Modes of Making Pastes, Puffs, Pies, Tarts, Puddings, Custards & Preserves, and All Kinds of Cakes, From the Imperial Plumb to Plain Cake more books like this

by Amelia Simmons other copies of this book

Binding: Decorative Cloth Publisher: The Prospect Press, Windham, CT Date published: 1937

Description: Collectible; Very Good. An elegant 1937 re-issue of this 1796 title, which "seems to be the first cook book by an American author, and is so mentioned in Bibliography of American Cookery Books, 1742-1860". #112 of 160 copies issued by The Prospect Press. Solid and VG in its chckered boards, backed by a russet-cloth spine, with bright gilt-lettering. Light offsetting at the front panel's bottom-edge and very mild staining at the rear panel's bottom-edge. Still though, an attractive, very ... Read More

Cakes for Bakers more books like this

by Paul Richards other copies of this book

Edition: 1st Binding: Cloth Publisher: Bakers' Helper Co, Chicago Date published: 1921

Description: Collectible; Very Good. A handsome copy of the 1921 1st edition. Solid and VG in its light-blue cloth, with several small spots at the rear panel and very light wear to the spine ends. Octavo, 280 pgs. plus index. Nice frontispiece portrait of the author, Paul Richards. Read More

The Yearling (in Nc Wyeth-Illustrated Dustjacket) more books like this

by Marjorie Kinnan Rawlings other copies of this book

Binding: Decorative Cloth Publisher: Charles Scribner's Sons, New York Date published: 1946

Description: Collectible; Fine in Very Good jacket. A very nice copy of this 1946 NC Wyeth-illustrated edition of the Marjorie Kinnan Rawlings classic. Clean and Near Fine in its pictorial cloth. And in a crisp, VG dustjacket, with very light soiling at the rear panel and light creasing along the panel edges. Octavo, 400 pgs., 12 full-page Wyeth illustrations in rich color complementing the text. Read More

The Writings and Speeches of Daniel Webster: the "Autograph Edition" (Complete in 18 Volumes) more books like this

by Daniel Webster other copies of this book

Binding: Three-Quarter Leather Publisher: Little, Brown and Co, Boston Date published: 1903

Description: Collectible; Fine. A handsome example of the 1903 "Autograph edition" of "The Writings and Speeches of Daniel Webster". 1 of only 30 sets issued bound in the publisher's 3/4 red morocco AND INCLUDING A 3 PG. HANDWRITTEN LETTER FROM DANIEL WEBSTER (in this case dated Nov. 6th, 1850), AND HOUSED IN ITS ORIGINAL ENVELOPE, which is pasted onto the first blank endpaper. The set itself has held up very nicely and all 18 volumes are altogerther clean and attractive. Each octavo volume is crisp and ... Read More

The Strength of the Strong more books like this

by Jack London other copies of this book

Edition: 1st Binding: Decorative Cloth Publisher: The Macmillan Company, New York Date published: 1914

Description: Collectible; Fine. A crisp, very well-preserved copy of the May 1914 1st edition. Clean and Near Fine in its light-blue cloth, with bright, completely unflecked lettering and gilt-design at the front panel and spine. Octavo, 257 pgs. plus publisher's ads. Read More

Lost Face more books like this

by Jack London other copies of this book

Edition: 1st Binding: Decorative Cloth Publisher: The Macmillan Company, New York Date published: 1910

Description: Collectible; Very Good. A solid copy of the March 1910 1st edition. Tight and VG in its navy-blue cloth, with bright lettering and design along the front panel and spine. 12mo, 240 pgs. plus publisher's ads. Very light offsetting at the endpapers and pastedowns, otherwise clean as could be. Read More

The Mutiny of the Elsinore more books like this

by Jack London other copies of this book

Edition: 1st Binding: Decorative Cloth Publisher: The Macmillan Company, New York Date published: 1914

Description: Collectible; Very Good. A handsome copy of the September 1914 1st edition. Clean and VG+, with bright, completely unflecked lettering at the front panel and spine. Light rubbing along the spine and very light soiling to the rear panel but solid and well-preserved. 12mo, 378 pgs. plus publisher's ads. Read More

The Site of the Assay Office on Wall Street more books like this

by William E. Verplanck other copies of this book

Edition: 1st Binding: Cloth Publisher: Princeton University Press Date published: 1921

Description: Collectible; Fine. A bright, fresh copy of the 1921 1st edition, INSCRIBED BY THE AUTHOR ON THE FRONT FREE ENDPAPER. Crisp and Near Fine in its navy-blue cloth, with bright gilt-lettering at the front panel and spine. Octavo, 43 pgs. "An illustrated historical sketch of the successive public buildings and men in public life connected with the site; interspersed with some family history" Signed by Author. Read More

New Rochelle Through Seven Generations more books like this

by C.H. Augur other copies of this book

Edition: 1st Binding: Decorative Cloth Publisher: National City Bank, New Rochelle, NY Date published: 1908

Description: Collectible; Fine. A crisp, fresh copy of this 1908 commemoration of the founding of New Rochelle, NY by "French Huguenot Refugees in the year 1688". Clean, bright and Near Fine in its pictorial boards. 12mo, 63 pgs., including dozens of photographs thruout. Read More
---