Pearl Braswell
141 Fulton Ave #601, Poughkeepsie, NY 12603 USA
203-537-0022
Directions to Pearl Braswell
Please contact me for any books you may be looking for. I have a collection of about 300 books on ships will sell part or all. I have many rare books, leather, art books, children's and more. Over 1,000 that are not listed yet.
I have been collecting books for years. I have over 100 pop up books and a collection of about 400 Little Golden Books, Many Rare old books, Leather and collectible books. Many I do not have listed yet. I enjoy finding books for customers look forward to hearing from you.

Overall seller rating:
Alibris seller since October 2005
---
Search for books from Pearl Braswell » advanced search
Search 572 books from this seller
Spotlight book from Pearl Braswell $25.00

add to wishlist
Very good. No dust jacket. Includes illustrations. For Sunday and General Reading, New and Enlarged Series, Color frontispiece, black & white illustrations throughout. Leather spine with 5 raised bands. Spine has chips and wear, also edgewear.
Featured books from Pearl Braswell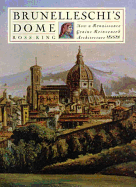 by King, Ross
$20.00

add to wishlist
Very good in very good dust jacket. Glued binding. Paper over boards. With dust jacket. 194 p. Contains: Illustrations. Audience: General/trade. The Story fthe greatest engineering puzzle of the renaissance and one of the world's architectural marves.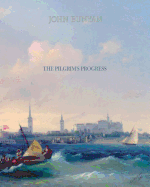 by Bunyan, John
$35.00

add to wishlist
Very good. No dust jacket as issued. Signed by previous owner. 340 p. Full leather 4" x 6" with marbled endpapers, rubbing on the spine and edges, water stains on the free endpapers. Chunk torn out of the top of the title page.
---
Post Human more books like this

by Deitch, Jeffrey other copies of this book

Edition: First edition. Binding: Trade paperback Publisher: Deste Foundation, athens Date published: 1992 ISBN-13: 9780963303707 ISBN: 0963303708

Description: Fine. No dust jacket as issued. Signed by author. Inscribed and SIGNED. Illustrated throughout with colour plates, explores the implications of plastic surgery, genetic engineering, and body modification on the human body in society, featuring works from 36 young artists, Post Human offers a glimpse of the coming post-human world, quarto, 144pp. read more

Life of Napoleon Buonaparte more books like this

by Lockhart, John Gibson other copies of this book

Binding: Full leather Publisher: Bickers & Sons. Ltd, London Date published: 1909

Description: Very good. No dust jacket as issued. Signed by previous owner. Full leather boo with gilt border on cover along with a gilt emblem, Pp496, Illust, wood block vignettes, frontispiece of Napoleon, All page edges are marbled, the endpapers are marbled with a lable of the Hotchkiss School, inscribed as a gift and dated June 18, 1921 read more

History of Danbury, Conn., 1684-1896 more books like this

by Bailey, James Montgomery, and Hill, Susan Benedict, and Burr Printing House, Printing House (Creator) other copies of this book

Edition: First edition. Binding: Hardcover Publisher: Burr Printing House, New York Date published: 1898 ISBN-13: 9781140235606 ISBN: 1140235605

Description: Good. No dust jacket. 9¾"-12" tall First edition. Comprehensive illustrated history of Danbury, Connecticut. Original maroon cloth lettered in gilt and embossed decorated boards, 583 pages Over 60 illustrations. Corners & edges & spine ends with light fraying, sound book, 2"ink mark on endpaper. Index, 734 pages read more

Fifty years in slavery in the United States of America.

by AFRICAN-AMERICAN AUTOBIOGRAPHY: SLAVE NARRATIVE]. SMITH, Harry. other copies of this book

Edition: First edition. Binding: Trade paperback Publisher: West Michigan Printing Co, Grand Rapids, Mich. : , Date published: 1891

Description: Very good. No dust jacket. 183p. West Michigan Printing Co., Grand Rapids, Mich. : , 1891. First edition. [AFRICAN-AMERICAN AUTOBIOGRAPHY: SLAVE NARRATIVE]. SMITH, Harry. FIFTY YEARS OF SLAVERY IN THE UNITED STATES OF AMERICA by Harry Smith, of Osceola County, Michigan. n 6" x 7.5" Yellow printed wrappers, 183 pages, illustrated (with a frontispiece portrait of the author and engraved text vignettes). Publisher's printed slip tipped onto title page: "Copyrighted, 1891, by Harry Smith." A ... read more

Rubáiyát of Omar Khayyám more books like this

by Omar Khayyam, and FitzGerald, Edward, and E.H. Whinfield and the prose version of Justin Huntly McCarthy other copies of this book

Edition: New Century Library-No stated edition date. Binding: Hardcover Publisher: Thomas Nelson, New York

Description: Very good. No dust jacket. 289 p. Red Full leather 4.25"x6.5" w/gilt lettering on cover & spine. Clean white endpapers. Frontispiece w/tissue guard. Comprising The Metrical Translations of Edward FitzGerald & E.H. Whinfield & the prose version of Justin Huntly McCarthy w/an Appendix showing the Variations in the First Three Editions of FitzGerald's rendering. Edited, w/Introduction, by Jessie B. Rittenhouse. read more

The fugitive; a play in four acts. more books like this

by Galsworthy, John other copies of this book

Edition: First edition. Binding: Hardcover Publisher: C. Scribner's Sons, New York Date published: 1913

Description: Very good. No dust jacket. Signed by previous owner. 93 p. 19 cm. 5.25" x 7.25". green cloth book, gilt lettering on cover and spine. 93 pages. Mild wear on spine ends. Avery nice clean little book. Prev. owners signature and date 1914. read more

The doll by contemporary artists more books like this

by Goddu, Krystyna Poray, and Lavitt, Wendy other copies of this book

Edition: First edition. Stated First Edition Binding: Hardcover Publisher: Abbeville Press, New York Date published: 1995 ISBN-13: 9781558598409 ISBN: 1558598405

Description: Fine in very good dust jacket. Cloth book with embossed lettering on the cover, green endpapers. The dust jacket has only slight edgewear and rubbing. 227 p. : col. ill.; 24 cm. Includes Illustrations. Includes bibliographical references (p. 216-217) and index. This enchanting book features one hundred of the world's most outstanding artists and the intriguing dolls they have created during the past two decades. A beautiful book. read more

Sharks Never Sleep: A Novel Featuring the Black Mask Boys: Dashiell Hammett, Raymond Chandler, and Erle Stanley Gardner more books like this

by Nolan, William F other copies of this book

Edition: First edition. stated first edition November 1998 Binding: Hardcover Publisher: St. Martin's Press, New York Date published: 1998 ISBN-13: 9780312193317 ISBN: 0312193319

Description: Fine in fine dust jacket. Signed by author. Mr. Nolan has drawn a full page caricature of a hard-boiled detective, along with a word balloon holding the words "Hard-boiled Best" and signed William F. Nolan underneath. Sewn binding. Paper over boards. 288 p. Audience: General/trade. America's premier mystery writers-Dashiell Hammett, Raymond Chandler, and Erle Stanley Gardner-make a stunning comeback in the pages of this latest Black Mask suspense novel from William F. Nolan. In another vivid re ... read more

Kimono: Fashioning Culture more books like this

by Dalby, Liza other copies of this book

Edition: First edition. Illustrated. Binding: Hardcover Publisher: Yale University Press, New Haven London Date published: 1993 ISBN-13: 9780300056396 ISBN: 0300056397

Description: Very good in very good dust jacket. Signed by previous owner. Green cloth boards with pink endpapers, a very colorful dust jacket. Sewn binding. Paper over boards. 384 p. Contains: Illustrations. Audience: General/trade. 8.5"x1.25"x8.75". The colorful and stylized kimono--the national garment of Japan--expresses Japanese aesthetic sensibilities as well as the soul of Japan. In this lavishly illustrated book, the author traces the history of kimono--its uses, aesthetics, and social meanings--to ... read more
---