Search for books from A New Leaf Used Books Advanced Search
Search 2,922 books from this seller
Spotlight book from A New Leaf Used Books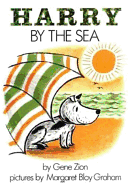 Margaret Bloy Graham. Good. No Jacket. Trade Paper Children's Book Children*: An oversized, paperback picture book for children aged 4 to 8 about a dog on the beach who encounters some seaweed. In very good condition. Thank you for shopping at an independent bookstore.
Featured books from A New Leaf Used Books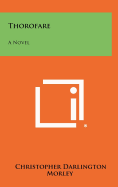 by
Morley, Christopher
$2.80
Fair--Ex-Library. No Jacket. Hardcover Fiction Blue. Fair/No Jacket. First Edition. Fiction. Withdrawn library book; magic marker cross-outs: inside front cover and epigraph page; library filing letter 'M' on the spine.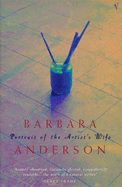 by
Anderson, Barbara
$3.15
Very Good. Hardcover Historical Fiction Fiction. Historical fiction set mostly in the author's native New Zeland in the nineteen fifties.
---
Vinegar Hill more books like this

by Ansay, A. Manette other copies of this book

Binding: Hardcover Publisher: William Morrow, New York Date published: 1994 ISBN-13: 9780688180638 ISBN: 0688180639

Description: Very Good in Fair to Good jacket. Hardcover Fiction Oprah's Book Club selection; fine copy except for tear on upper dust jacket and some scratching at the base of the spine of the dj. Read More

Before and After more books like this

by Brown, Rosellen other copies of this book

Binding: Very Good Publisher: Farrar Straus & Giroux, New York Date published: 1992 ISBN-13: 9780374109998 ISBN: 0374109990

Description: Fine in Very Good jacket. Hardcover Fiction The dust jacket has some vey slight fading at the top and bottom of the spine. Read More

Corporal Cameron of the North West Mounted Police more books like this

by Connor, Ralph other copies of this book

Binding: Hardcover Publisher: New YorkNew York: Hodder & Stoughton / George H. Doran, 1912

Description: Westerns: Slight Tear on the Upper Rear. Fair/No Jacket. Hardcover Fiction. some fading on cover and spine; last pages (453-4) detached and torn. Read More

The Pride of Palomar more books like this

by Kyne, Peter B., Illustrated By H.R. Ballinger other copies of this book

Binding: Fair to Poor Publisher: New YorkNew York: Grosset & Dunlap, 1921

Description: H.R. Ballinger. Fair. No Jacket. Hardcover Fair to Good. Fair to Good/No Jacket. Hardcover Fiction. Good condition, considering its age; the binding is lose; the spine is a bit turned in at the bottom; there is slight fading around the edges of the cover. Read More

Shades of Fortune more books like this

by Birmingham, Stephen other copies of this book

Edition: Hardcover Book Club Edition Binding: Good Publisher: Little, Brown, Boston Date published: 1989

Description: Good in Very Good jacket. Hardcover Fiction Very Good. Very Good/Good. Book Club (BCE/BOMC). Hardcover Fiction. slight fading around the edges of the jacket. Read More

The Silver Chalice more books like this

by Costain, Thomas other copies of this book

Edition: Book Club Binding: Good Publisher: Doubleday, Garden City, NY Date published: 1952

Description: Good in Fair jacket. Hardcover Fiction Fiction*: A book club edition of one of Costain's historical fictions. Wear around the edges of both dj and covers, otherwise good to fair. Read More

Katharine Lauderdale more books like this

by Crawford, F. Marion other copies of this book

Edition: August 1912 Printing of 1893 Novel Binding: Fair to Good Publisher: Grosset & Dunlap, New York Date published: 1912

Description: Fair to Good. No Jacket. Hardcover Fiction Some staining on front cover; fading on spine; "Unity Free Library" stamp on inside front cover. Read More

by Delderfield, R.F. other copies of this book

Edition: Book Club (BCE/BOMC) Binding: Good Publisher: Putnam, New York Date published: 1960

Description: Fair to Good in Fair jacket. Hardcover Fiction Tear on the upper rear spine of the dj. Read More

Entering Fire more books like this

by Ducornet, Rikki other copies of this book

Edition: First City Lights Trade Paper Edition Binding: Very Good Publisher: City Lights, San Francisco Date published: 1987 ISBN-13: 9780872862074 ISBN: 0872862070

Description: Very Good. Trade Paperback Fiction Good copy of the author's second novel. Read More
---