Alta-Glamour Inc.

Overall seller rating:
Alibris seller since March 1999
---
Search for books from Alta-Glamour Inc. » advanced search
Search 5,429 books, 37 movies, and 119 music items from this seller
Spotlight book from Alta-Glamour Inc.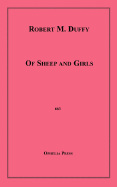 $25.00

add to wishlist
by Duffy, Robert M. [Diane Di Prima & (Alice Molloy)? ]
Paperback. Light shelfwear; some rubbing along spine. Very good. 184 pp. An erotic novel. Published as part of the short-lived Olympia Press / Bee-Line agreement. According to item 47 in catalogue 61 of Anacapa Books (1987), Of Sheep and Girls was a collaboration between Alice Molloy and Diane Di Prima. (This citation from Patrick J. Kearney, A Bibliography of the New York Olympia Press, p. 4). There is a copy in Diane Di Prima Papers collection at the Archives & Special Collections at the ...
Featured books from Alta-Glamour Inc.
by "Gorer, Geoffrey"
$15.00

add to wishlist
Original wrappers. Light shelfwear. Very good. "264pp., foreword by Prof. J.B.S. Haldane, F.R.S., preface, bibliographies and references. ""The growing realisation that the Marquis de Sade was not a flippant pornographist but a serious thinker, will be widely confirmed by this descriptive and critical study of his innovations in ideas."" This is a page-for-pag reprint of THE REVOLUTIONARY IDEAS OF THE MARQUIS DE SADE, published by Wishart & Co., Lodon, in 1934."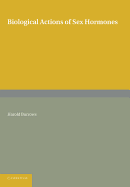 by "Burrows, Harold"
$10.00

add to wishlist
Faded cloth. Ex-library copy. Vg. "x+514pp., preface, ref., glossary, index."
---
Scandal's Child more books like this

by Schiddel, Edmund other copies of this book

Binding: Softcover Publisher: Bantam Books, New York Date published: 1970

Description: Paperback. Shelfwear. Very good. 397 pp. An erotic novel. Q5590. read more

The Prodigal Virgin more books like this

by "Thomas, Homer G." other copies of this book

Binding: Softcover Publisher: Intercontinental Classics, "Dijon, France [New York? ]" Date published: [1960s? ]

Description: Original wrappers. Perfect-bound, externally side-stapled. Light shelfwear; some rubbing to covers. Else very good. "211pp. An erotic novel, originally published in a limited editon of 700, at Dijon (in reality, New York) by Percy Shostac in 1935. Verso of the title page reads ""In our opinion this book is the greatest ever written. Sold for $50.00 a copy in its original manuscript form now available for the first time at this price $2.25.""" read more

Primitive Love and Love-Stories more books like this

by "Finck, Henry T." other copies of this book

Binding: Hardcover Publisher: Charles Scribner's Sons, NY Date published: 1899

Description: Cloth. Minor soiling and shelfwear. Vg. "xvii+851pp. +ads., preface, index of authors, bib. and index of subjects. The author traces the evolution of love, with all its diverse obstacles." read more

Sex Variant Women in Literature more books like this

by "Foster, Jeannette H." other copies of this book

Binding: Hardcover Publisher: Vantage Press, New York Date published: 1956

Description: Cloth in nicked and rubbed dust jacket. Light shelfwear. Very good. "412pp., bib. and index. The aim of this book is to trace historically the quantity and temper of imaginative writing of sex variant women from earliest times to the late 1950s, on the assumption that what has been written and read for pleasure is a fair index of popular interest and social attitude from one century to another. The emphasis is on poetry, drama and fiction with the limited inclusion of biography and memoirs." read more

Sex Differences in Behavior more books like this

by "Friedman, Richard C., Ralph M. Richart And Raymond L. Van De Wiele (Ed.)." other copies of this book

Binding: Hardcover Publisher: John Wiley & Sons, NY Date published: 1974

Description: Vg in rubbed d/j. "xvi+495pp., foreword by Van de Wiele, preface by Friedman and Richart, index. A conference sponsored by the International Institute for the Study of Human Reproduction College of Physicians and Surgeons of Columbia University." read more

Schwarzblacknoir more books like this

by "Hatton, Norman" other copies of this book

Binding: Hardcover Publisher: Janssen Verlag, Berlin Date published: 1994 ISBN-13: 9783925443336 ISBN: 3925443339

Description: Boards in dust jacket. Very good. "95pp., introduction. Series of b/w nude photographic portraits of black men by photographer Norman Hatton. Text in German, English and French." read more

The Marquis De Sade. With a Postscript on Restif De La Bretonne more books like this

by "Flake, Otto" other copies of this book

Binding: Hardcover Publisher: Peter Davies, London Date published: 1931

Description: Cloth, soiled and sunned. Internally very good. "230pp., translated from the German by Edward crankshaw, preface, index." read more

Surfer Sex. True Gay Encounters more books like this

by "Winter, Rusty" other copies of this book

Binding: Softcover Publisher: Leyland Publications, San Francisco Date published: 1985

Description: Trade paperback. Light shelfwear. Very good. "96pp., two autobiographical accounts of gay life in Australia." read more

by "Kilmer, Aline (Mrs Joyce Kilmer)" other copies of this book

Binding: Hardcover Publisher: "Doubleday, Doran & Co.", Garden City Date published: 1928

Description: Boards in chipped dust jacket. Light shelfwear. Very good. "51pp. A collection of over 30 poems by the author of ""Candles That Burn""." read more
---