Posted May 8, 2011
Alexandria Books is independent family run business. We are oriented on serving customers in fields of any professional activity. It includes literature for studens and lecturers, engineers ( especially power engineering ), construction. mechanics....
---
Alexandria Books
322 - 3841 Lakeshore Blvd. W, Toronto, ON M8W 1R2 CAN
416 9042890
Directions to Alexandria Books
We focus mainly on advanced science, engineering, technical books.Second big part of our inventory is professional books in practically any field of human knowledge and practical experience. Third avenue of our business is fine binding, collectible and antiquity
We are family home run business with 11500 books inventory and growth daily. We care wide variety of topics in different languages ( English, German, French, Polish ). We offer first editions, signed copies, leather bound ( fine binding ) books, good selection of art ( including painting technique ) and photography books, rare Canadiana. We are always aiming to find professional, high quality titles in any kind of human knowledge and practical experience

Overall seller rating:
Alibris seller since October 2005
---
Search for books from Alexandria Books » advanced search
Search 9,906 books from this seller
Spotlight book from Alexandria Books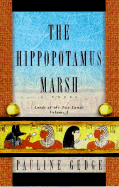 $8.59

add to wishlist
by Pauline Gedge
Fine. 24mo-over 5"-5¾" tall. Signed by Author This book is like a brand new, has a sticker "autographed Indigo" on a front cover, signed by the author. 368 pages with selected bibliography. This is volume I of Lords of the Two Lands.
Featured books from Alexandria Books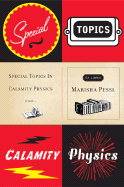 by Marisha Pessl
$8.00

add to wishlist
Near Fine in Near Fine jacket. 8vo-over 7¾"-9¾" tall. 514 pages, 3 parts, 36 chapters, final exam section. Near fine copy.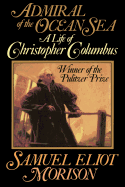 by Samuel Eliot Morison
$47.95

add to wishlist
Fine. 8vo-over 7¾"-9¾" tall. 683 pages, richly illustrated through the text, pictorial jacket, illustrated end papers, very good condition for book, jacket and slip case. State of art edition.
---
The Structure of Evolutionary Theory more books like this

by Stephen Jay Gould other copies of this book

Edition: 6th Printing Binding: Hardcover in a Dust Jacket Publisher: The Belknap Press of Harvard University Press, Cambridge, Massachusetts, London Date published: 2002 ISBN-13: 9780674006133 ISBN: 0674006135

Description: New in New jacket. 8vo-over 7¾"-9¾" 1433 pages, 2 parts 12 chapters, bibliography, index. New, crispy copy, dust jacket is protected with Broad Art palstic cover. Fundamental research in evolutonary theory in the most complited form as of today. Endless source of ideas, controversial statements, encyclopedia of the theory of evolution. read more

by Marian Keyes other copies of this book

Edition: First Edition Binding: Softcover Publisher: Penguin Books Date published: 2002 ISBN-13: 9780718145132 ISBN: 0718145135

Description: Very Good. 8vo-over 7¾"-9¾" tall. Signed by Author 482 pages, very good condition. " The hottest young female writer in Britain and the voice of a generation" read more

The Logic Book With Solution to Selected Exercises in the Logic Book----Textbook and Solution Manual Two Books Set more books like this

by Bergmann, Merrie; Moor, James; Nelson, Jack other copies of this book

Edition: Second Edition Publisher: McGraw-Hill Book Company, New York-Amsterdam Date published: 1990 ISBN-13: 9780079095244 ISBN: 0079095240

Description: Very Good + + 8vo-over 7¾"-9¾" tall. "The logic book " 529 pages, 11 chapters, selected bibliography, index, index of symbols. "Solutions to the logic book" has 251 pages, are very good with only minor sign of rubbing on covers. read more

Introduction to Number Theory more books like this

by Schumer, Peter other copies of this book

Binding: Hardcover Publisher: PWS Publishing Company / an International Thomson Publishing Company, Boston / The Hague / London Date published: 1996 ISBN-13: 9780534946265 ISBN: 0534946267

Description: Very Good- 8vo-over 7¾"-9¾" tall. 287 pages, 9 chapters, table of the first 2000 primes, hints and answers to selected exercises, bibliography, index. Book has some pencil marks (gentle) through the text, hard cover has signs of light handlingwear. Overall is rather very good copy for this kind of literature. read more

The Life and Letters of Charles Darwin. Including an Autobiographical Chapter more books like this

by Francis Darwin other copies of this book

Binding: Hardcover in a Slipcase Publisher: Basic Books, New York-Amsterdam Date published: 1959

Description: Very Good + 8vo-over 7¾"-9¾" Large. Volume 1 has 558 pages, few illustrations through the text. Volume 2 has 562 pages, appendices, index. Clean, tight, solid set. read more

The Cambridge Guide to Literature in English more books like this

by Ian Ousby other copies of this book

Edition: New Edition. Binding: Hardcover in a Dust Jacket Publisher: Cambridge University Press, Cambridge Date published: 2000

Description: Fine in Fine jacket. 8vo-over 7¾"-9¾" tall. 1054 pages, appears as new copy with pictorial jacket. read more

by John G. Hocking And Gail S. Young other copies of this book

Binding: Hardcover Publisher: Addison-Wesley Publishing Company, Inc., Reading, Massachusetts, U. S. A. and London, Engl Date published: 1961

Description: Very Good. 8vo-over 7¾"-9¾" tall. 374 pages, 8 chapters, references include books and papers, etc., index. Previous owner's stamps on a front end paper and fly leaf, otherwise is good, solid copy. read more

Experimental Stress Analysis more books like this

by James W. Dally And William F. Riley other copies of this book

Binding: Hardcover Publisher: McGraw-Hill Book Company, New York-Amsterdam Date published: 1965

Description: Very Good. 8vo-over 7¾"-9¾" tall. 520 pages, 18 chapters, exercises and references for each chapter, index. very good copy. read more

Animated Cartoons: How They Are Made, Their Origin and Development more books like this

by Lutz E. G. other copies of this book

Edition: First Thus Binding: Hardcover in a Dust Jacket Publisher: Applewood Books, Bedford, Massachusetts Date published: 1998 ISBN-13: 9781557094742 ISBN: 1557094748

Description: Near Fine in Near Fine jacket. 24mo-over 5"-5¾" tall. 261 pages, 11 chapters, profusely illustrated including illustrated dust jacket protected with Broad Art plastic cover. Originally published in 1920, this book was used by Walt Disney and other animation pioneers. First reprint edition. read more
---