Search for books from Alexander Books (ABAC/ILAB) » advanced search
Search 7,709 books from this seller
Spotlight book from Alexander Books (ABAC/ILAB)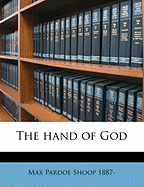 $28.00

add to wishlist
by Shoop, Max
Very Good. 12mo-over 6¾"-7¾" tall. 31 p. Hard cover. Gold embossed boards, elge worn, o/w sound. Tipped in sepia photos of the marble.
Featured books from Alexander Books (ABAC/ILAB)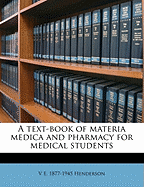 by Henderson, V.E. (Professor Of Pharmacy & Pharmacology At The University Of Toronto)
$18.00

add to wishlist
Good. No Jacket. 8vo-over 7¾"-9¾" tall. Completely revised in accordance with the 1914 Revision of the British Pharmacopoeia. 173 p.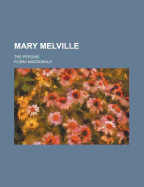 by Macdonald, Flora
$23.00

add to wishlist
Very Good. Spine faded and edges worn, o/w a good copy of this scarce and delicate format.
---
Summer Songs in Idlenesse more books like this

by Jackson, Katherine H. McDonald other copies of this book

Publisher: Toronto: William Briggs, 1903

Description: 1st Canadian edition. (Boston: Richard G. Badger). Original cover soiled, o/w sound. read more

Marie Von Ebner-Eschenbach the Victory of a Tenacious Will more books like this

by Klostermaier, Doris M. other copies of this book

Edition: First translated Edition Binding: Cloth Publisher: Ariadne Press, Riverside, CA, U.S.A. Date published: 1997 ISBN-13: 9781572410381 ISBN: 1572410388

Description: As New in As New jacket. 8vo-over 7¾"-9¾" tall. 348p. read more

The Bank Charter Act: Ought the Bank of England Or the People of England to Receive the Profits of the National Circulation? more books like this

by Duncan, Jonathan other copies of this book

Binding: Hardcover Publisher: London: Daniel F. Oakley, 1857

Description: Good. /No Jacket. First Edition. 8vo-over 7¾"-9¾" tall. 194p. original embossed cloth spine edges worn, corners rubbed, o/w sound. read more

The Origin of Species By Means of Natural Selection Or the Preservation of Favored Races in the Struggle for Life more books like this

by Darwin, Charles other copies of this book

Binding: Hardcover Publisher: John B. Alden, New York

Description: Good. 12mo-over 6¾"-7¾" tall. Reprinted from the Sixth Edition. 501p. Original olive cloth, spine ends and corners rubbed has several "Discard" stamps on front and rear fly leaf, no sign that this is an ex-lib. read more

Beyond the Marshes more books like this

by Connor, Ralph other copies of this book

Edition: First Edition Binding: Hardcover Publisher: The Westminster Company, Toronto Date published: 1898

Description: Near Fine. 16mo-over 5¾"-6¾" tall. 36p. read more

Masters of the Drum Black Lit/Oratures Across the Continuum more books like this

by Fox, Robert Elliot other copies of this book

Binding: Hardcover Publisher: Westport, Conn. : Greenwood Press, 1995 Date published: 1995 ISBN-13: 9780313292965 ISBN: 0313292965

Description: Cloth. As New/No Jacket. First Edition. 8vo-over 7¾"-9¾" tall. ISBN: 0-313-29296-5. 180p. read more

Pieces People Ask for. Serious, Humorous, Pathetic, Patriotic, and Dramatic Selections in Prose and Poetry for Readings and Recitations more books like this

by Baker, George M. (Ed. ) other copies of this book

Edition: Third Edition Binding: Original Wraps Publisher: Walter H. Baker & Co., Boston Date published: 1980

Description: Very Good. No Jacket. 24mo-over 5"-5¾" tall. 127p. read more

Jen of the Marshes more books like this

by Herbin, John Frederic other copies of this book

Edition: First Edition Binding: Cloth Publisher: The Cornhill Publishing Co., Boston Date published: 1921

Description: Fine. No Jacket. 16mo-over 5¾"-6¾" tall. 349p. Rebound by hand. read more

Falsehood and Truth more books like this

by Elizabeth, Charlotte other copies of this book

Edition: First Edition Binding: Decorative Cloth Publisher: Dodd, Mead & Company, New York Date published: 1876

Description: Fine. No Jacket. 32mo-over 4"-5" tall. 140p. read more
---