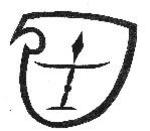 Alan's Used Books in Michigan
Internet and mail-order only. Please Note: We are a small shop and list on several sites. In most cases we only have one unit of a given title. Occasionally we receive more than one order for the same book from two different sites. This means we must cancel the second order. Alibris counts this heavily against us and we have an embarrassing low rating from Alibris which we do not feel is fair. *** Thank you for your consideration. *** We specialize in unusual books, mainly nonfiction: history, s
Alibris Buyers Please Note: We are a small shop and list on several sites. In most cases we only have one unit of a given title. Occasionally we receive more than one order for the same book from two different sites. This means we must cancel the second order. Alibris counts this heavily against us and we have an embarrassing low rating from Alibris which we do not feel is fair. ***** A left-handed bookseller. In business since 1990. Internet-only shop located in suburbs of Detroit. We list only books we have in stock on hand. Our inventory includes a wide range of nonfiction, some literature and ephemera. We specialize in odd subjects. Owned and operated by Gwen Foss. Member TomFolio, Michigan Metro Bookdealers Assn.
E-mail Alan's Used Books in Michigan
Overall Seller Rating:
Alibris seller since April 2003
---
Search for books from Alan's Used Books in Michigan Advanced Search
Search 5,275 books, 4 movies, and 4 music items from this seller
Spotlight book from Alan's Used Books in Michigan
Illustrated by Kate Greenaway. Very Good. 64 pages; 8vo (9") 23 cm; Tan cloth, color illustration on front label depicting three children on overturned chairs dressed as pirates on pirate ships, 28 charming illustrations in full color.; Originally published in 1885. This edition 1931.; Light soiling and edgewear to cloth. Gift note in old ink on front endpaper. Pinhole in upper margin of one leaf. A few pages have very faint thumb smudges, otherwise interior clean. Binding tight and square. ...
Featured books from Alan's Used Books in Michigan
by
Walt Disney Studios
$36.00
Good+ 64 pages; 4to (11") 28cm; Color illustrated boards and endpapers, 12 color and 14 b/w full-page illustrations.; Beautiful picture book based on wildly popular Oscar-winning animated short film. 'Who's Afraid of the Big, Bad Wolf? "; Hinges and endpapers intact, 1cm closed tear to bottom of contents page, spine missing 2cm at top and 6cm at bottom. Interior clean. Binding tight. Scarce.
by
Millon, Henry A., And Vittoria Magnago Lampugnani
$75.00
Near Fine in Very Good+ dust jacket. 0847818284. 731 pages; 4to (12") 31 cm; English text. Black cloth, text in two or three columns, detailed captions and margin notes, 2 indexes, chronological bibliography, 500 b/w and 300 stunning full-color photos and illustrations.; Unabridged. 1st US edition. 731 pages. Foreword by Francesco Sisinna. Translated by Andrew Ellis, Carol Rathman, David Stanton, Vanessa Vesey. Very large heavy book over 8 lbs.; Jacket shows light shelf wear to lower edge. No ...
---
Across the Continent: Chicago, Milwaukee and Puget Sound Railway (With Prospectus, 1911) more books like this

by Kendall, Isabelle Carpenter other copies of this book

Binding: Softcover Publisher: George W. Hibbard, Seattle: Date published: 1911

Description: Very Good- 64 pages; 4to (11.25") 29 cm; Stiff pictorial covers, gold embossed lettering and decor, 60 halftone (b/w) and 17 color photos and illustraitons including color map of RR's route, mostly scenery, a few showing locomotives or trains.; Printed by Poole Brothers, Chicago, Railway Printers. First book published by Chicago, Milwaukee and Puget Sound Railway, promoting itself and giving its early history.; Covers of book, which extend beyond textblock, have several small edge chips. Two ... Read More

Medford, Massachusetts: Images of America more books like this

by Sammarco, Anthony Mitchell other copies of this book

Binding: Softcover Publisher: Arcadia Publishing;, Charleston, S. C. : Date published: 1999 ISBN-13: 9780752413891 ISBN: 0752413899

Description: Very Good. 0752413899. 128 pages; 8vo (9.25") 24 cm; Stiff tan pictorial covers, about 220 historic b/w photos with detailed captions. Includes chapter on Tufts University, founded by Universalists.; Foreword by mayor Michael J. McGlynn.; Owner name and address neatly stamped inside front cover. Light edgewear.; Images of America: Massachusetts Series. Read More

Scottish Clans and Tartans: 150 Tartans Illustrated in Full Colour more books like this

by Grimble, Ian other copies of this book

Edition: Third Printing Binding: Softcover Publisher: Lomond Books;, London: Date published: 1995 ISBN-13: 9781850517474 ISBN: 1850517479

Description: Very Good+ 1850517479. 271 pages; 12mo (7.5") 19 cm; Stiff tartan covers, index, small map, 150 glossy full-color closeup tartan photos, clan histories of same.; Published by Reed Consumer Books for Lomond Books. Copyright 1973, this is 3rd printing, 1995.; Minor edgewear. No marks or creases. Original pri ce sticker on front. Read More

Who Walk Alone: the Life of a Leper (Signed) more books like this

by Burgess, Perry other copies of this book

Edition: Twentieth Printing Binding: Hardcover Publisher: Henry Holt & Company;, N. Y. : Date published: 1940

Description: Very Good with no dust jacket. 308 pages; 8vo (8.25") 21 cm; Full blue cloth, gilt spine title, index, appendix, 18 b/w photos on glossy plates, endpaper map of Culion (leprosarium or 'leper colony') on Culion Island, Palawan Province, Philippines. Presentation label affixed to reverse of frontispiece, name (Miss Sue C. Gallagher) typed on, SIGNED by author.; Presents much factual information about Hansen's Disease, including plea to drop name leprosy in favor of this name. Interior page ... Read More

Magic of Oz, the: (Softbound Reprint, 1970) more books like this

by Baum, L. Frank other copies of this book

Binding: Softcover Publisher: Scholastic Book Services;, N. Y. : Date published: 1970

Description: Illustrated by John Rea Neill. Good+ 208 pages; 12mo (7.75") 20 cm; Softcover. 134 x 193 mm. Stiff color illustrated covers, b/w illustrations throughout. Reprint of 1919.; Scholastic TX 3330.; Covers show creases and a few very tiny chips. Pages yellowed from age. No other flaws.; Wizard of Oz Series; Vol. 13. Read More

Human Harvest, the: a Study of the Decay of Races Through the Survival of the Unfit more books like this

by Jordan, David Starr other copies of this book

Edition: First Edition Binding: Hardcover Publisher: American Unitarian Association;, Boston: Date published: 1907

Description: Very Good with no dust jacket. 122 pages; 12mo (7.75") 20 cm; 1st edition, 1907, no other printings. White cloth over spine, gilt lettering, dark gray boards, sidenotes. Excerpt: 'How long will the Republic endure? Just so long as the blood of its founders remains dominant...The blood of free-born men...It is a free stock that creates a free nation'.; Author lived 1851-1931, prominent Unitarian, biologist, world peace activist, president and chancellor of Stanford University, author of many ... Read More

Call of the Twentieth Century, the: an Address to Young Men more books like this

by Jordan, David Starr other copies of this book

Edition: First Edition Binding: Hardcover Publisher: American Unitarian Association;, Boston: Date published: 1903

Description: Very Good with no dust jacket. 75 pages; 12mo (7.75") 20 cm; 1st edition, 1903, no other printings. White cloth over spine, gilt lettering, gray-green boards, sidenotes in red. Excerpt: 'Democracy does not mean equality, just the reverse...The unskilled laborer is no product of democracy'.; Author lived 1851-1931, prominent Unitarian, biologist, world peace activist, president and chancellor of Stanford University, author of many books. (We have 2 units of this title in about the same ... Read More

Ford Mustang: Forty Years of Fun (40 Years) more books like this

by Consumer Guide other copies of this book

Binding: Hardcover Publisher: Publications International;, Lincolnwood, Ill: Date published: 2004 ISBN-13: 9780785398721 ISBN: 0785398724

Description: Fine in Very Good+ dust jacket. 0785398724. 256 pages; Folio (12.25") 31 cm; Gray boards, metallic silver jacket with embossed lettering, logo endpapers, index, appendix of stats, tons of sidebars, hundreds of photos, many never before published, most in full color.; Foreword by Edsel B. Ford II.; This item is from collection of Peter H. Foss, founder and former president, Michigan Model Car Collectors.; Book shows no wear. Jacket lightly rubbed, one small closed tear to lower rear panel. Read More

Revision of the North American Species of the Genus Juncus, a: With a Description of New Or Imperfectly Known Species, 1868 more books like this

by Engelmann, George other copies of this book

Binding: Softcover Publisher: George Knapp & Company;, St Louis, Mo: Date published: 1868

Description: Very Good. 75 pages; 8vo (9.25") 24 cm; NOTE: This is an original 1868 offprint from Transactions of the Academy of Science of St. Louis, NOT a modern reprint. Pale gray covers, 75 pages numbered 424-498, errata slip bound in as issued, addendum slip laid in as issued, index of species names, footnotes, 3 tables.; Botanical descriptions of grassy rushes of North America. Highly scientific article, not for beginners.; Pages a bit yellowed from age. Covers are of very lightweight paper and have ... Read More
---