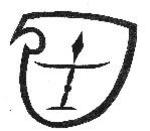 Alan's Used Books in Michigan
Alibris Buyers Please Note: We are a small shop and list on several sites. In most cases we only have one unit of a given title. Occasionally we receive more than one order for the same book from two different sites. This means we must cancel the second order. Alibris counts this heavily against us and we have an embarrassing low rating from Alibris which we do not feel is fair. *** Thank you for your consideration. *** We specialize in unusual books, mainly nonfiction: history, science, theolog
Alibris Buyers Please Note: We are a small shop and list on several sites. In most cases we only have one unit of a given title. Occasionally we receive more than one order for the same book from two different sites. This means we must cancel the second order. Alibris counts this heavily against us and we have an embarrassing low rating from Alibris which we do not feel is fair. ***** A left-handed bookseller. In business since 1990. Internet-only shop located in suburbs of Detroit. We list only books we have in stock on hand. Our inventory includes a wide range of nonfiction, some literature and ephemera. We specialize in odd subjects. Owned and operated by Gwen Foss. Member TomFolio, Michigan Metro Bookdealers Assn.
E-mail Alan's Used Books in Michigan
Overall Seller Rating:
Alibris seller since April 2003
---
Search for books from Alan's Used Books in Michigan Advanced Search
Search 5,146 books, 8 movies, and 3 music items from this seller
Spotlight book from Alan's Used Books in Michigan
Illustrated by Kate Greenaway. Very Good. 64 pages; 8vo (9") 23 cm; Tan cloth, color illustration on front label depicting three children on overturned chairs dressed as pirates on pirate ships, 28 charming illustrations in full color.; Re-issue stated.; Light soiling and edgewear to cloth. Gift note in old ink on front endpaper. Pinhole in upper margin of one leaf. A few pages have very faint thumb smudges, otherwise interior clean. Binding tight and square. Quite scarce.
Featured books from Alan's Used Books in Michigan
by
Palmer, A. J., With Joseph L. Killgore, Et Al
$38.00
Near Fine with no dust jacket. 241 pages; 4to (10.5") 27 cm; Dark blue textured cloth, gilt lettering and decor; list of NY soldiers buried at Andersonville, with rank, co, regt, date and cause of death; 30 b/w glossy portrait photos and illustrations including plan of prison grounds, 24-inch long fold-out panoramic photo of presentation of survivors' medals, color illustration of medal.; Published under auspices of Andersonville Monument Dedication Commission, NY. Describes journey of ...
by
Walt Disney Studios
$36.00
Good+ 64 pages; 4to (11") 28cm; Color illustrated boards and endpapers, 12 color and 14 b/w full-page illustrations.; Beautiful picture book based on wildly popular Oscar-winning animated short film. 'Who's Afraid of the Big, Bad Wolf? "; Hinges and endpapers intact, 1cm closed tear to bottom of contents page, spine missing 2cm at top and 6cm at bottom. Interior clean. Binding tight. Scarce.
---
Ballads Migrant in New England more books like this

by Flanders, Helen Hartness, And Marguerite Olney other copies of this book

Binding: Hardcover Publisher: Books for Libraries Press;, Freeport, N. Y. : Date published: 1968

Description: Near Fine with no dust jacket. 248 pages; 8vo (9") 23 cm; Orange cloth, brown band on spine, index, about 100 ballads with tunes, lyrics, and historical notes.; Introduction by Robert Frost. Reprint of 1953 original.; Inconsequential wear.; Granger Index Reprint Series. Read More

Tales and Songs of Southern Illinois more books like this

by Neely, Charles other copies of this book

Binding: Softcover Publisher: Southern Illinois University Press;, Carbondale, Ill: Date published: 1998 ISBN-13: 9780809321834 ISBN: 0809321831

Description: Near Fine. 0809321831. 270 pages; 8vo (9") 23 cm; 2 indexes, chapter endnotes, 81 tales and 81 songs (some with tunes) collected in and around the region known as Egypt, Illinois; Edited and with foreword by John Webster Spargo. Reprint of 1938 original.; No defects.; Shawnee Classics Series. Read More

(Religion and Atheism) Deceptions and Myths of the Bible more books like this

by Graham, Lloyd other copies of this book

Edition: Second Edition; Tenth Printing Binding: Hardcover Publisher: Bell Publishing Company;, N. Y. : Date published: 1979 ISBN-13: 9780517278345 ISBN: 0517278340

Description: Very Good+ with no dust jacket. 0517278340. 484 pages; 8vo (9") 23 cm; Blue boards, index, footnotes, a few b/w diagrams in text.; 'The bible is, we assert, but priest-perverted cosmology'. Book-by-book blasting of 'holy' scriptures.; Light edgewear, no marks, binding tight. Read More

Na Mele O Hawai'I Nei: 101 Hawaiian Songs more books like this

by Elbert, Samuel H., And Noelani Mahoe other copies of this book

Edition: Fourth Printing Binding: Softcover Publisher: University Press of Hawaii;, Honolulu: Date published: 1975 ISBN-13: 9780870222191 ISBN: 0870222198

Description: Very Good+ 0870222198. 110 pages; 8vo (9") 23 cm; Stiff green covers, appendix, glossary, 89 traditional and 12 other songs dating as far back as 1850, with notes on composers and lyrics in Hawaiian and literal English. No tunes.; Names of two songs written in ballpoint inside front cover, otherwise only faint wear. Read More

Gonna Sing My Head Off! : American Folk Songs for Children more books like this

by Krull, Kathleen other copies of this book

Edition: First Edition Binding: Hardcover Publisher: Alfred A. Knopf;, N. Y. : Date published: 1992 ISBN-13: 9780394819914 ISBN: 0394819918

Description: Illustrated by Allen Garns. Very Good+ in Near Fine dust jacket. 0394819918. 145 pages; 4to (11") 28cm; Indexes, 62 well-known trditional songs with tunes, lyrics, easy piano and guitar chords. Info on the songs. Color glossy illustrations throughout. Introductory note by Arlo Guthrie.; One of the best collections of its type.; Light bump to upper corners. Read More

Handbook of Designs and Devices: 1836 Basic Designs and Their Variations, By One of America's Foremost Industrial and Graphic Designers more books like this

by Hornung, Clarence P. other copies of this book

Edition: 2nd ed. Binding: Softcover Publisher: Dover Publications;, N. Y. : Date published: 1959 ISBN-13: 9780486201252 ISBN: 0486201252

Description: Near Fine. 0486201252. 8vo (9") 23 cm; 1836 b/w illustrations with brief captions, arranged by basic type. Includes 18 pages of various crosses, etc, etc.; Revised from 1932 original.; Inconsequential wear to bottom. no other defects.; Dover Pictorial Archive Series. Read More

Songs of Doc Watson, the more books like this

by Watson, Doc other copies of this book

Binding: Softcover Publisher: Oak Publications;, N. Y. : Date published: 1971 ISBN-13: 9780825601200 ISBN: 0825601207

Description: Near Fine. 0825601207. 127 pages; 4to (11") 28cm; Stiff black covers, numerous b/w photos, discography, brief info on how to read tab, songs with lyurics, chords, and tunes in standard notation and tab. Background info on each song by Doc Watson. Foreword by Ralph Rinzler.; Subtitle: Some 30 favorites as sung and played by the great folk musician of the Smokies. Appears to be reprint. Read More

Singing Family of the Cumberlands: Including Words and Music for 42 Songs more books like this

by Ritchie, Jean other copies of this book

Binding: Softcover Publisher: Geordie Music Publishing;, N. Y. : Date published: 1980 ISBN-13: 9780825696848 ISBN: 0825696844

Description: Illustrated by Maurice Sendak. Very Good+ 0825696844. 258 pages; 8vo (9") 23 cm; Several b/w drawings. 42 folklore songs with tunes and lyrics, with index to titles.; Reprint of 1955 original. Memoirs of noted Eastern Kentucky folksong singer and her musical family.; Very light wear. Clean and solid.; Drawings. Read More

American Ballads and Songs more books like this

by Pound, Louise other copies of this book

Binding: Softcover Publisher: Charles Scribner's Sons;, N. Y. : Date published: 1972 ISBN-13: 9780684127378 ISBN: 0684127377

Description: Very Good- 0684127377. 261 pages; 8vo (9") 23 cm; Notes on sources and locations of songs, index, 120 ballad texts collected about 1910-1920, no tunes.; Reprint of 1922 original. New foreword by Kenneth S. Goldstein. Includes Child ballads, native ballads, western songs, nursery and play songs, etc. A classic.; Owner name scrawled inside front cover, covers sunned, pages yellowed, price inked out on rear, five faint creases to spine. Read More
---