Search for books from J. Hunter Books Advanced Search
Search 6,361 books from this seller
Spotlight book from J. Hunter Books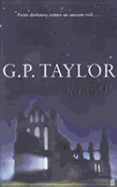 Scarce proof copy of the Faber printing. The book is oversize paperback in grey. The book is free from inscriptions, and generally very good with some paling of grey paper to edges. Faber 2003. " "
Featured books from J. Hunter Books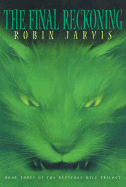 by
Jarvis, Robin"
$55.38
Fine in fine dust jacket. Fine in fine jacket. Superb copy of a scarce Deptford Mice title. Purnell-Simon & Schuster 1990.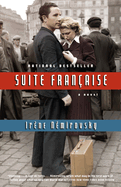 by
Nemirovsky, Irene"
$38.36
Fine PROOF copy of this title. Scarce thus. Proof is fine and unread with no inscriptions. The very slightest wear to corners. Chatto & Windus 2006.
---
My Story (Uk Hb 1st-Signed) more books like this

by Ferguson, Sarah" other copies of this book

Edition: 1st Edition.. Binding: Hardcover Publisher: Simon & Schuster Date published: 1996

Description: Very good in very good dust jacket. Uncommon SIGNED first of this book. Sarah Ferguson, the Duchess of York tells her story. Book is near fine with slight bump to one corner. The jacket is unclipped and unfaded with a small nick to head of spine and light creasing. She has SIGNED the book to title page-inscription reads 'Jayne-Sarah 28.11.96'. Simon & Schuster 1996. " " Read More

condition:

Book:

Seller Name & Rating:

J. Hunter Books, BUCKS, UNITED KINGDOM

Figures in a Landscape (Uk Hb 1st) more books like this

by England, Barry" other copies of this book

Edition: 1st Edition.. Binding: Hardcover Publisher: Jonathan Cape Date published: 1968

Description: Good in very good dust jacket. Uncommon first edition of this Booker shortlisted title. The book has a small previous owner name to ffep and a small nick to page edges of 135-140. The jacket is unclipped and unfaded without the spine browning often found with this title. Nice jacket. Jonathan Cape 1968. Read More

condition:

Book:

Seller Name & Rating:

J. Hunter Books, BUCKS, UNITED KINGDOM

The Picts and the Martyrs Or Not Welcome at All (Uk Hb 1st in Dj) more books like this

by Ransome, Arthur" other copies of this book

Edition: 1st Edition.. Binding: Hardcover Publisher: Jonathan Cape Date published: 1943

Description: Very good in fair dust jacket. UK first impression. The book is VG with just a previous owner name opposite half title, and corners that turn inward a little. The jacket is complete and unclipped with some tears at foldovers and top of spine, as well as a little loss to bottom of spine. Jonathan Cape 1943. " " Read More

condition:

Book:

Seller Name & Rating:

J. Hunter Books, BUCKS, UNITED KINGDOM

Collected Stories (Uk Proof-1992) more books like this

by McGahern, John" other copies of this book

Edition: 1st Edition.. Binding: Softcover Publisher: Faber Date published: 1992

Description: Very good in good dust jacket. Uncommon McGahern PROOF. The book is near fine with no inscriptions, just has a sticker over probable publication date to front panel and some grubbiness to bottom page edges. Comes with the original wraparound jacket which showed design, but has some wear because it is larger than the proof. Faber 1992. " " Read More

condition:

Book:

Seller Name & Rating:

J. Hunter Books, BUCKS, UNITED KINGDOM

The Facts Behind the Helsinki Roccamatios (Uk Hb 1st) more books like this

by Martel, Yann" other copies of this book

Edition: 1st Edition.. Binding: Hardcover Publisher: Faber Date published: 1993

Description: Fine in very good dust jacket. UK first impession. The book is fine with no inscriptions, just some page tanning. Jacket very good, unclipped and unfaded with a little occasional rubbing to edges and one small blemish to front cover. Faber 1993. " " Read More

condition:

Book:

Seller Name & Rating:

J. Hunter Books, BUCKS, UNITED KINGDOM

Salamandastron (Uk 1st Impression) more books like this

by Jacques, Brian" other copies of this book

Edition: 1st Edition.. Binding: Hardcover Publisher: Hutchinson Date published: 1992

Description: Very good in very good dust jacket. UK first impression of this Redwall title. The book is very good with no inscriptions, just a slight lean. The jacket is clipped with a little creasing to spine ends. Hutchinson 1992. " " Read More

condition:

Book:

Seller Name & Rating:

J. Hunter Books, BUCKS, UNITED KINGDOM

Doctor Faustus more books like this

by Mann, Thomas" other copies of this book

Edition: First Edition.. Binding: #N/A! Publisher: Secker & Warburg Date published: 1949

Description: #N/A! First UK edition of this excellent novel. The book is near fine with light tape 'ghosts' to endpapers where they came into contact with the dustjacket protector. The jacket is unclipped. There is a little grubbiness to jacket and a small piece missing to top of spine. The spine lettering is slightly faded. Read More

condition:

Book:

Seller Name & Rating:

J. Hunter Books, BUCKS, UNITED KINGDOM

K is for Killer more books like this

by Grafton, Sue" other copies of this book

Edition: First Edition.. Binding: #N/A! Publisher: Macmillan Date published: 1994

Description: #N/A! Uncommon first edition. The book is very good with no inscriptions. There is a lean to spine. The jacket is very fine, unclipped and unfaded. " " Read More

condition:

Book:

Seller Name & Rating:

J. Hunter Books, BUCKS, UNITED KINGDOM

Death By Analysis more books like this

by Slovo, Gillian" other copies of this book

Edition: First Edition.. Binding: #N/A! Publisher: Women's Press Date published: 1986

Description: #N/A! Scarce first edition of the second Slovo book. The book is near fine, with no inscriptions. There are two light brown marks near bottom of ffep. The jacket is fine, unclipped and unfaded. " " Read More

condition:

Book:

Seller Name & Rating:

J. Hunter Books, BUCKS, UNITED KINGDOM
---