Search for books from Manohar Book Service » advanced search
Search 101,592 books from this seller
Spotlight book from Manohar Book Service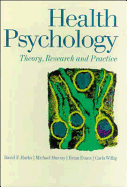 $24.38

add to wishlist
by David F. Marks And Michael Murray Et Al
pp. 485p.
Featured books from Manohar Book Service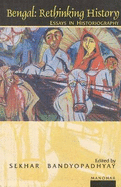 $28.25

add to wishlist
Sekhar Bandyopadhyay. pp. 326p. This volume is a comprehensive and incisive look at the history of Bengal since the time of the British. There are essays on peasant and tribal movements, the Bengal Renaissance, Muslim Identity, history of caste, labour, the national movement among other topics.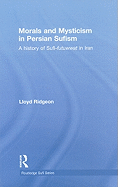 by Lloyd Ridgeon
$117.19

add to wishlist
Used Book. pp. 227p.
---
Media Representations of Gender and Torture Post-9/11 more books like this

by Marita Gronnvoll other copies of this book

Edition: Hardbound Publisher: Routledge, 2010, London Date published: 2010 ISBN-13: 9780415874809 ISBN: 0415874807

Description: Used Book. pp. 174p. read more

Acting: the Basics more books like this

by Bella Merlin other copies of this book

Edition: Paperback Binding: Softcover Publisher: Routledge, 2010, London Date published: 2010 ISBN-13: 9780415461016 ISBN: 0415461014

Description: Used Book. pp. 236p. read more

Criminological Perspectives on Race and Crime (2nd. Edition) more books like this

by Shaun L. Gabbidon other copies of this book

Edition: Paperback Binding: Softcover Publisher: Routledge, 2010, London Date published: 2010 ISBN-13: 9780415874243 ISBN: 0415874246

Description: Used Book. pp. 282p. read more

Rethinking Security Governance: the Problem of Unintended Consequences more books like this

other copies of this book

Edition: Hardbound Publisher: Routledge, 2010, London Date published: 2010 ISBN-13: 9780415485357 ISBN: 0415485355

Description: Christopher Daase and Cornelius Friesendorf. Used Book. pp. 223p. read more

Symbolism and Power in Central Asia: Politics of the Spectacular more books like this

other copies of this book

Edition: Hardbound Publisher: Routledge, 2010, London Date published: 2010 ISBN-13: 9780415575676 ISBN: 0415575672

Description: Sally N. Cummings. Used Book. pp. 260p. read more

Feminism, Culture and Embodied Practice: the Rhetorics of Comparison more books like this

by Carolyn Pedwell other copies of this book

Edition: Hardbound Publisher: Routledge, 2010, London Date published: 2010 ISBN-13: 9780415497909 ISBN: 0415497906

Description: Used Book. pp. 172p. read more

Mastering E-Business more books like this

by Paul Grefen other copies of this book

Edition: Hardbound Publisher: Routledge, 2010, London Date published: 2010 ISBN-13: 9780415557856 ISBN: 0415557852

Description: Used Book. pp. 186p. read more

Relocating Television: Television in the Digital Context more books like this

other copies of this book

Edition: Paperback Binding: Softcover Publisher: Routledge, 2010, London Date published: 2010 ISBN-13: 9780415564533 ISBN: 0415564530

Description: Jostein Gripsrud. Used Book. pp. 275p. read more

Poverty Capital: Microfinance and the Making of Development more books like this

by Ananya Ray other copies of this book

Edition: Paperback Binding: Softcover Publisher: Routledge, 2010, London Date published: 2010 ISBN-13: 9780415876735 ISBN: 0415876737

Description: Used Book. pp. 253p. read more
---