Search for books from The Abstract » advanced search
Search 16,469 books from this seller
Spotlight book from The Abstract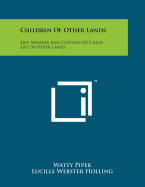 $24.00

add to wishlist
by Piper, Watty, Ed
Good. 4to. Unpaged, b/w illustrations, full-page color plates Lucille W. and H. C. Holling, pictorial label front cover. Cover edges worn, small scuff cover, aging end papers, good+; no dust jacket.
Featured books from The Abstract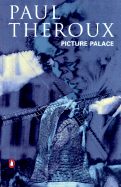 by Theroux, Paul
$7.00

add to wishlist
Light spotting top and fore edge, very good+; dust jacket light wear, very good. 359 pp, 8vo.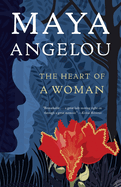 by Angelou, Maya
$8.00

add to wishlist
Remainder stamp bottom edge, near fine; very good dust jacket. 8 vo. 274 pp.
---
Loot! the Heritage of Plunder more books like this

by Chamberlin, Russell other copies of this book

Binding: Hardcover Publisher: Facts on File, NY Date published: 1983

Description: Near Fine in Near Fine jacket. Remainder mark bottom edge, near fine; near fine dust jacket. 8 vo. 248 pp. Index, 120 illustrations/10 full color, red cloth. read more

condition:

Book:

seller name and rating:

The Abstract, IN, USA

Homes and Gardens in Old Virginia more books like this

by Christian, Frances Archer And Susanne Williams Massie, Eds other copies of this book

Edition: First Printing Binding: Hardcover Publisher: Bonanza nd, ca. 1977, NY & London

Description: Near fine; very good dust jacket. 8 vo. 367 pp. B/w photos, navy textured boards. Originally published by Garrett & Massie, 1931. read more

condition:

Book:

seller name and rating:

The Abstract, IN, USA

The American Eagle in Art and Design more books like this

by Hornung, Clarence P., Selected & Edited By other copies of this book

Binding: Paperback Publisher: Dover, NY Date published: 1978

Description: 4to. (x) 113 pp. Mainly b/w illustrations-321 Eagle examples. Name/date front end paper, cover corners small creases, very good, interior fine. read more

condition:

Book:

seller name and rating:

The Abstract, IN, USA

The Architecture of Charles Bulfinch more books like this

by Kirker, Harold other copies of this book

Binding: Hardcover Publisher: Harvard University Press, Cambridge Date published: 1969

Description: Very Good in Good jacket. Name stamped red front pastedown, very good; good+ dust jacket. Large 8 vo. (xxiii) 398 pp. Appendices, bibliographic note, index, b/w illustrations, plans, coated paper, gray/white cloth. read more

condition:

Book:

seller name and rating:

The Abstract, IN, USA

Cancan and Barcarolle: Life and Times of Jacques Offenbach more books like this

by Moss, Arthur & Evalyn Marvel other copies of this book

Edition: Stated First Edition Binding: Hardcover Publisher: Exposition Press, NY Date published: 1954

Description: Small 8 vo. 280 pp. Bibliography, frontis photo, yellow boards. Cover slightly bumped, red gift note front end paper, very good; fair dust jacket. read more

condition:

Book:

seller name and rating:

The Abstract, IN, USA

The Heretic's Apprentice more books like this

by Peters, Ellis other copies of this book

Edition: First Printing Binding: Hardcover Publisher: Mysterious Press, NY Date published: 1990

Description: Fine; fine"dust jacket. 8 vo. 186 pp. Black cloth/green boards. read more

condition:

Book:

seller name and rating:

The Abstract, IN, USA

A Very Private Eye: an Autobiography in Diaries & Letters more books like this

by Pym, Barbara; Edited By Hazel Holt & Hilary Pym other copies of this book

Edition: Stated First Edition, First Printing Binding: Hardcover Publisher: Dutton, NY & London Date published: 1984

Description: 8vo. (xvi) 358 pp, index, glossary, b/w photo plates, publication history, white cloth/orange boards. Near fine; dust jacket has light edgewear, very good+ read more

condition:

Book:

seller name and rating:

The Abstract, IN, USA

An American Childhood more books like this

by Dillard, Annie other copies of this book

Edition: Fourth Printing Binding: Hardcover Publisher: Harper & Row, NY Date published: 1987

Description: Fine; near fine dust jacket. 255 pp. Map end papers, wine cloth. read more

condition:

Book:

seller name and rating:

The Abstract, IN, USA

The Life of Lorena Hickok: E. R. 'S Friend more books like this

by Faber, Doris other copies of this book

Edition: Second Printing Binding: Hardcover Publisher: Morrow, NY Date published: 1980

Description: Cover corner slightly bumped, near fine; good dust jacket. 8 vo. 384 pp. Index, notes on sources, b/w illustrations, tan boards/green cloth. read more

condition:

Book:

seller name and rating:

The Abstract, IN, USA
---