Search for books from Antique Bookshop Advanced Search
Search 4,391 books from this seller
Spotlight book from Antique Bookshop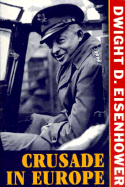 Or. cl. (browned) 559pp. uncut. b/w plates. Sl. foxing, else a Good copy. 1st ed. Eisenhower's history of World War II.
Featured books from Antique Bookshop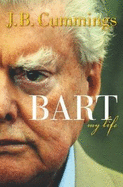 by
Cummings, J.B.
$28.88
Or. bds. Dustjacket. 413pp. b/w plates. Fine. 1st ed. Memoirs of arguably Australia's greatest ever horse trainer, Bart Cummings.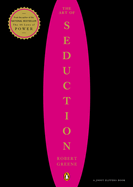 by
Greene, Robert
$25.01
(rep) Col. Ill. wrapps. 467pp. Fine copy. Discusses the characters and qualities of the ten archetypal figures of seduction.
---
What Are the Odds? the Bill Waterhouse Story more books like this

by Waterhouse, Bill other copies of this book

Binding: Hardcover Publisher: N.Y. Knopf

Description: Or. bds. Dustjacket. 519pp. Col. & b/w plates. Fine. The life of the legendary Australian bookmaker. Read More

Gourmet Bistros and Restaurants of Paris more books like this

by Rival, Pierre & Sarramon, Christian other copies of this book

Binding: Hardcover Publisher: Paris. Flammarion

Description: 4to. Or. bds. Dustjacket. 168pp. Profusely illustrated in colour. Fine. 1st ed. Read More

What Happened When. a Chronology of Australia From 1788. Updated more books like this

by Barker, Anthony other copies of this book

Publisher: Syd. Allen & Unwin

Description: Col. Ill. wrapps. 487pp. Fine. An essential reference on Australian history. Read More

Anatomy of Paradise. Hawaii and the Islands of the South Seas more books like this

by Furnas, J.C. other copies of this book

Publisher: N.Y. William Sloane Assoc

Description: Or. qt. cl. 542pp. Endpaper maps. b/w plates. uncut. Very Good copy. 1st ed. Read More

Margaret. the Last Real Princess more books like this

by Botham, Noel other copies of this book

Binding: Hardcover Publisher: Lond. Blake Publishing

Description: Or. bds. Dustjacket. 370pp. b/w plates. Fine copy. 1st ed. An intimate portrait of the first Royal rebel. Read More

Latham and Abbott more books like this

by Duffy, Michael other copies of this book

Publisher: Syd. Random House

Description: Col. Ill. wrapps. 408pp. Col. & b/w plates. Fine. Two of the great characters and rivals of contemporary Australian politics. Read More

William the Silent. William of Nassau, Prince of Orange, 1955-1584 more books like this

by Wedgwood, C.V. other copies of this book

Publisher: Lond. Jonathan Cape

Description: (3rd imp. ) Or. cl. (spine faded) 256pp. b/w plates. Folding map. Good copy. Read More

Great Cooks and Their Recipes. From Taillevent to Escoffier more books like this

by Willan, Anne other copies of this book

Binding: Hardcover Publisher: Lond. Pavilion

Description: (rep) 4to. Or. bds. Dustjacket. 224pp. Col. & b/w ills. Dj sl. torn else a Very good copy. Read More

Before the First Fleet. the European Discovery of Australia, 1606-1777 more books like this

by Kenny, John other copies of this book

Binding: Hardcover Publisher: Syd. Kangaroo Press

Description: Or. bds. Dustjacket. 184pp. Col. plates & b/w ills. Very Good copy. 1st ed. Read More
---