Search for books from Eighth Day Books » advanced search
Search 24,395 books, 4 movies, and 1 music item from this seller
Spotlight book from Eighth Day Books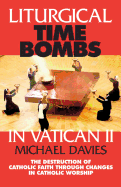 $6.50

add to wishlist
by Michael Davies
Good. Clean, solid copy, but some warping of the textblock due perhaps to moisture. Text unmarked.
Featured books from Eighth Day Books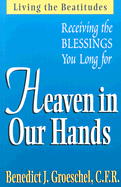 by Benedict J. Groeschel
$7.95

add to wishlist
Very Good in Very Good jacket. Like new copy in lightly worn jacket (note: we have the HARDCOVER edition of this book). Previous owner's name inscribed on first free endpaper.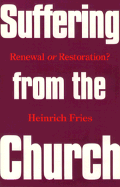 by Heinrich Fries
$5.50

add to wishlist
Very Good. Little cover wear, unmarked text, sound binding.
---
An Introduction to Moral Theology more books like this

by William E. May other copies of this book

Binding: Paper Back Publisher: Our Sunday Visitor Date published: 1994 ISBN-13: 9780879734534 ISBN: 0879734531

Description: Very Good. Light cover wear, unmarked text, sound binding. Previous owner's name seal on title page and inside front cover. read more

G.K. Chesterton and C.S. Lewis: the Riddle of Joy more books like this

by G. K. Chesterton, C. S. Lewis, Michael H. Macdonald other copies of this book

Binding: Hardcover Publisher: Eerdmans Pub Co Date published: 1989 ISBN-13: 9780802836656 ISBN: 0802836658

Description: As New. read more

Letters to an American Lady more books like this

by C.S. Lewis other copies of this book

Binding: Mass Market Paperback Publisher: Eerdmans Pub Co Date published: 1967 ISBN-13: 9780802814289 ISBN: 080281428X

Description: As New. A collection of over 100 letters that Lewis wrote to an American woman he never met. Ranging broadly in subject matter, the letters discuss topics as profound as the love of God and as frivolous as preferences in cats, offering a rare and private view of Lewis. Like new condition, contents pristine. Our copy is a 1987 printing, so cover image varies from that shown. read more

Carmelite Prayer: a Tradition for the 21st Century more books like this

by Keith J. Egan, Ed other copies of this book

Binding: Paper Back Publisher: Paulist Press Date published: 2003 ISBN-13: 9780809141937 ISBN: 0809141930

Description: New. read more

Our Fathers: the Secret Life of the Catholic Church in an Age of Scandal more books like this

by David France other copies of this book

Binding: Hardcover Publisher: Bantam Dell Pub Group Date published: 2004 ISBN-13: 9780767914307 ISBN: 0767914309

Description: New. read more

Betrayal: the Crisis in the Catholic Church more books like this

by The Investigative Staff Of The Boston Globe, Matt Carroll, Kevin Cullen, Thomas Farragher, Stephen Kurkjian, Michael Paulson,... other copies of this book

Binding: Hardcover Publisher: Little, Brown Date published: 2002 ISBN-13: 9780316075589 ISBN: 0316075582

Description: New. read more

Remember Thy First Love (Revelation 2: 4-5): the Three Stages of the Spiritual Life in the Theology of Elder Sophrony more books like this

by Archimandrite Zacharias other copies of this book

Binding: Paper Back Publisher: Mount Thabor Publishing Date published: 2010 ISBN-13: 9780980020724 ISBN: 0980020727

Description: New. read more

condition:

Book:

Available qty: 6

seller name and rating:

Eighth Day Books, KS, USA

The Enlargement of the Heart: Be Ye Also Enlarged (2 Corinthians 6: 13) in the Theology of Saint Silouan the Athonite and Elder Sophrony of Essex more books like this

by Archimandrite Zacharias other copies of this book

Binding: Paper Back Publisher: Mount Thabor Publishing ISBN-13: 9780980020731 ISBN: 0980020735

Description: New. read more

condition:

Book:

Available qty: 4

seller name and rating:

Eighth Day Books, KS, USA

Compendium of Theology more books like this

by Aquinas, Thomas other copies of this book

Binding: Paper Back Publisher: Angelico Press Date published: 2012 ISBN-13: 9781887593434 ISBN: 1887593438

Description: New. read more
---