Search for books from Eighth Day Books Advanced Search
Search 23,812 books, 3 movies, and 5 music items from this seller
Spotlight book from Eighth Day Books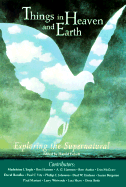 New. ''A numberless series of sayings and lives of the saints bears witness to the reality of the light, so that one would have to be mad to deny the certainty of these appearances of the light that is full of grace'' (Pavel Florensky, in The Pillar and Ground of the Truth). Well, if not mad, then at least forgetful, or numb, or dull--and certainly all of us but a chosen few share in one of these conditions most the time. Hence the great value of a collection such as this, which reminds in ...
Featured books from Eighth Day Books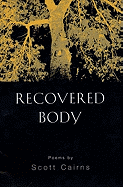 by
Scott Cairns
$16.00
New. No dimension of real human existence is ignored in these poems: faith, doubt, sexuality, mortality. For Cairns to separate the spirit from the Body would be to ignore ''the very issue which / induced the Christ to take on flesh. '' Thus, in Recovered Body, we meet Christ where he inhabits the physical, where the ''mystery of spirit [is] graved / in what is commonplace and plain--/ the broken brittle crust, the cup. '' In this way, Cairns' poems are sacramental--dramatic events that lead ...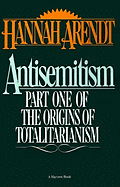 by
Hannah Arendt
$6.50
Good. Reading crease on cover, highlighting in first few pages, a very nice, solid copy. 136 pp.
---
Two Suns Rising: a Collection of Sacred Writings more books like this

by Jonathan Star other copies of this book

Binding: Hardcover Publisher: N/A Date published: 1996 ISBN-13: 9780785807230 ISBN: 0785807233

Description: Very Good. No Jacket. Lightly creased spine, previous owner name, a nice solid, sharp copy. 254 pp. Read More

Canon and Criterion in Christian Theology: From the Fathers to Feminism more books like this

by William J. Abraham other copies of this book

Edition: Revised edition Binding: Paper Back Publisher: Oxford University Press Date published: 2002 ISBN-13: 9780199250035 ISBN: 0199250030

Description: New. In this provocative study, Abraham (Professor of Philosophy and Theology at Perkins School of Religion) reviews the various criteria of truth Christian traditions have set forth, 'from the Fathers to feminism. ' By Abraham's reckoning, the early Church didn't limit its canon to a single criterion, whether scripture or a combination of written and unwritten tradtion, but held to a quite broad and fluid sense of canon as a composite of many sources of the Faith. A canon (list) of Scripture ... Read More

Becoming Byzantine: Children and Childhood in Byzantium (Dumbarton Oaks Byzantine Symposia and Colloquia) more books like this

by A. Papaconstantinou, A. Talbot other copies of this book

Binding: Hardcover Publisher: Dumbarton Oaks Research Library and Collection Date published: 2009 ISBN-13: 9780884023562 ISBN: 0884023567

Description: New. In 1960, the French medievalist Philippe Ariès inaugurated the history of childhood as a serious field of study with the publication of his book L'enfant et la vie familiale sous l'Ancien Régime (translated two years later as Centuries of Childhood). Famously known for the abrupt statement that 'in medieval society the idea of childhood did not exist'-Ariès established the framework for the field, advancing continued scholarship through controversy as much as anything. For years the ... Read More

Passion and Paradise: a Study of Theological Anthropology in Gregory of Nyssa more books like this

by Warren J. Smith other copies of this book

Binding: Paper Back Publisher: Crossroad General Interest Date published: 2004 ISBN-13: 9780824519445 ISBN: 0824519442

Description: New. St. Gregory of Nyssa (''Father of Fathers of the Church'' according to the Seventh Ecumenical Council) is among the foundational figures in the expression of Christian doctrine and spirituality. His influence simply cannot be exaggerated. The shy and retiring member of the Cappadocian triumvirate, he was perhaps the most ''multilingual''-conversant in mystical, speculative, and dogmatic theology. Duke University professor J. Warren Smith's new study is invaluable on several counts: It ... Read More

What God Has Done for Our Salvation more books like this

by St Nikodim Of The Holy Mountain other copies of this book

Binding: Paper Back Publisher: Holy Trinity Monastery Date published: 2006 ISBN-13: 9780884651383 ISBN: 088465138X

Description: New. Read More

Hating America: a History more books like this

by Barry M. Rubin, Judith Colp Rubin other copies of this book

Binding: Paper Back Publisher: Oxford Univ Pr Date published: 2005 ISBN-13: 9780195306491 ISBN: 019530649X

Description: New. These days, despising America and Americans is a favorite international (and even national) pastime. What many people may not realize, suggest Barry and Judith Rubin, is that an historical continuity and evolution of anti-Americanism coincides with the foundation and development of the United States from its discovery by European explorers and subsequent independence from these same European powers. Co-authors of an acclaimed political biography of Yasir Arafat and widely regarded for ... Read More

History of the Hour: Clocks and Modern Temporal Orders more books like this

by Gerhard Dohrn-Van Rossum other copies of this book

Edition: 2nd edition Binding: Paper Back Publisher: University Of Chicago Press Date published: 1998 ISBN-13: 9780226155111 ISBN: 0226155110

Description: New. Professor of medieval and early history Gerhard Dohrn-Van Rossum might suggest (if pressed) it was the clock that fueled the Industrial Revolution, not the steam engine. Scholars of European history concur that the shift in time consciousness began in the Middle Ages with the transition from agrarian to industrial society and that ever since, the patterns of daily life have been dominated to a high degree by the constraints and pressures of time. But we'd be hard put to find any volume ... Read More

condition:

Book:

Available Qty: 6

Seller Name & Rating:

Eighth Day Books, KS, USA

Theodoret of Cyrus (Routledge Early Church Fathers) more books like this

by Istvan Pasztori, Istvan Pasztori Kupan other copies of this book

Binding: Paper Back Publisher: Routledge Date published: 2006 ISBN-13: 9780415309615 ISBN: 0415309611

Description: New. Read More

Irenaeus of Lyons (Routledge Early Church Fathers) more books like this

by Robert M. Grant other copies of this book

Binding: Paper Back Publisher: Routledge Date published: 1996 ISBN-13: 9780415118385 ISBN: 0415118387

Description: New. Grant is one of the foremost scholars of second-century Gnosticism, the diverse movement with which St. Irenaeus was principally concerned in his massive Against Heresies. He has selected portions of that work to critically render into English, based on a careful reconstruction of the original Greek underlying the famous French patristic collection, Sources Chretiennes.214. Read More
---