Search for books from Neil Shillington Advanced Search
Search 74,648 books from this seller
Spotlight book from Neil Shillington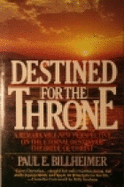 Good; Light wear. 0875080146. 6.80 X 4.10 X 0.50 inches; 134 pages.
Featured books from Neil Shillington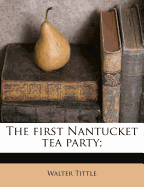 by
Tittle, Walter
$65.00
Illustrated by walter tittle. Good; Edge Wear. Edge wear.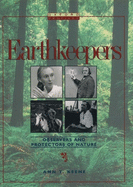 by
Keene, Ann T.
$23.00
Good with no dust jacket. 0195078675. Oxford Profiles; Ex-Library; 0.83 x 11.28 x 8.81 Inches; 224 pages; Because of the book's size, postage will cost extra.
---
Science Experiments Index for Young People more books like this

by Pilger, Mary Anne other copies of this book

Edition: 3rd edition Binding: Hardcover Publisher: Libraries Unlimited Date published: 2001 ISBN-13: 9781563088995 ISBN: 1563088991

Description: Good with no dust jacket. 1563088991. Ex-Library; 0.98 x 11.5 x 8.5 Inches; 294 pages; Because of the book's size, postage will cost extra. Read More

The Bahamas more books like this

by Hintz, Martin & Stephen V. Hintz other copies of this book

Binding: Hardcover Publisher: Children's Press (CT) Date published: 1997 ISBN-13: 9780516205830 ISBN: 0516205838

Description: Good with no dust jacket. 0516205838. Enchantment of the World. Second Series; Ex-Library; 0.58 x 9.58 x 8.31 Inches; 143 pages. Read More

First Children Growing Up in the White House more books like this

by Leiner, Katherine; Keller, Katie & Katie Keller other copies of this book

Binding: Hardcover Publisher: Tambourine Date published: 1996 ISBN-13: 9780688133412 ISBN: 068813341X

Description: Good in Good dust jacket. 068813341x. Ex-Library; 0.7 x 10.9 x 8.5 Inches; 157 pages. Read More

by Rotter, Charles other copies of this book

Binding: Hardcover Publisher: Child's World Date published: 2001 ISBN-13: 9781567668919 ISBN: 1567668917

Description: Good with no dust jacket. 1567668917. Naturebooks; Ex-Library; 0.32 x 10.56 x 9.06 Inches; 32 pages. Read More

by Hirschi, Ron other copies of this book

Binding: Hardcover Publisher: Benchmark Books (NY) Date published: 2002 ISBN-13: 9780761414452 ISBN: 0761414452

Description: Good with no dust jacket. 0761414452. Animals, Animals; Ex-Library; 0.39 x 9.4 x 8.8 Inches; 47 pages. Read More

The Long Road to Gettysburg more books like this

by Murphy, Jim other copies of this book

Binding: Hardcover Publisher: Clarion Books Date published: 1992 ISBN-13: 9780395559659 ISBN: 0395559650

Description: Good in Good dust jacket. 0395559650. Ex-Library; 0.62 x 10.32 x 8.29 Inches; 128 pages. Read More

In Search of Lemurs more books like this

by Powzyk, Joyce Ann other copies of this book

Binding: Hardcover Publisher: National Geographic Children's Books Date published: 1998 ISBN-13: 9780792270720 ISBN: 079227072X

Description: Good in Good dust jacket. 079227072x. Ex-Library; 0.5 x 10.9 x 8.6 Inches; 48 pages. Read More

Giant Pandas more books like this

by Dudley, Karen other copies of this book

Binding: Hardcover Publisher: Raintree Date published: 1997 ISBN-13: 9780817245665 ISBN: 0817245669

Description: Good with no dust jacket. 0817245669. Untamed World; Ex-Library; 0.43 x 10.23 x 8.25 Inches; 64 pages. Read More

The Nature of Great Apes Our Next of Kin more books like this

by Gilders, Michelle A. other copies of this book

Binding: Hardcover Publisher: Greystone Books Date published: 2000 ISBN-13: 9781550547627 ISBN: 1550547623

Description: Good in Good dust jacket. 1550547623. Ex-Library; 0.57 x 9.86 x 9.83 Inches; 104 pages. Read More
---