Orca Knowledge Systems, Inc
We have obtained a large inventory of Eighteenth Century French Literature book with a particular emphasis on Diderot and Voltaire.
We specialize research books in physics, mathematics, astronomy, anthropology, and 18th French Literature.
E-mail Orca Knowledge Systems, Inc
Overall Seller Rating:
Alibris seller since November 2002
---
Search for books from Orca Knowledge Systems, Inc Advanced Search
Search 15,726 books, 4 movies, and 18 music items from this seller
Spotlight book from Orca Knowledge Systems, Inc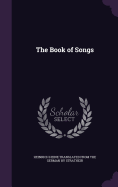 First Edition. Near Fine. Has a little yellowing. Soft tan velvet suede cover, decorative title page, yellow moire silk end pieces. Cover has some small wear spots on the front and the back. Foreword with biographical notes by Theophile Gautier. xii/iv/117pp. Untrimmed edge on outside edge of page. Top and bottom of page is trimmed.
Featured books from Orca Knowledge Systems, Inc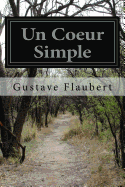 by
Gustave Flaubert
$175.00
First Edition. Limited/Numbered. Very Good. French Language. Preserved in a blue slip case. Couple of nicks to the slip case on top and bottom of spine. Green stiff paper cover is enclosed in a paper covering. Cover is perfect except for a small stain at the top and bottom of the spine. Deckled edges. Tissue paper is still between the pages that have illustrations. All the illustrations are perfect. Illustrations in color. Light foxing to the pages. This is numbered 335. There were 489 printed. ...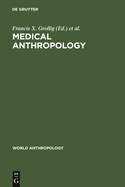 $6.00
Publisher: Mouton de Gruyter Date of Publication: 1976 Binding: hardcover Edition: First Edition Condition: Good Description: Book is from the library of The Institute For Psychoanalysis of Chicago. Book has no handwritten marks on the inside. Limited staining on the outside front cover. Black cloth boards. Dustjacket has many tears. Previous owner taped them. Some foxing on top edge of pages. 485 pp.
---
Tennis for Teachers; more books like this

by Helen Irene Driver other copies of this book

Binding: Hardcover Publisher: Helen Irene Driver Date published: 1959

Description: Publisher: Helen Irene Driver Date of Publication: 1959 Binding: hardcover Edition: Reprint Edition Condition: Fine Description: Previous owner's name on front fly. No other markings in the book. Small dent in the spine. All else, fine. Green cloth boards. Englarged edition. This new edition has added sixteen action photos and sequences to illustrate good form in the serve, overhead smash, volley, drives and lob. The "Ready" position, footwork and knee action, use of non-racquet arm are demonst. Read More

Tennis Self-Instructor; more books like this

by Helen Irene Driver other copies of this book

Binding: Paperback Publisher: [s.n. ] Date published: 1953

Description: Publisher: H.I. Driver Date of Publication: 1953 Binding: soft cover Edition: First Edition Condition: Very Good Description: Previous owner's name on top front cover corner. No other markings in book. Front cover photo is World Champion Frank Sedgman of Australia. Back cover photo is Maureen Connolly, Top Ranking Woman Champion, US. 43 illustrations and photos.190 pp. Read More

Better Badminton, ([Barnes Dollar Sports Library]) more books like this

by Carl H Jackson other copies of this book

Binding: Hardcover Publisher: A.S. Barnes & company Date published: 1939

Description: Publisher: A.S. Barnes and Company Date of Publication: 1939 Binding: hardcover Edition: First Edition Condition: Very Good Description: Edges lightly worn. Front corners slightly bumped. Previous owners name and bookplate on front fly. No other markings in book. All else fine. 148 pp. Subjects covered include Grip and flexible Wrist, Service Made Easy, Rules and scoring Simplified, Bird Flight, the Four Fundamental Strokes, Footwork, Pointers in General Strategies, Singles and Doubles, Selecti. Read More

Chronicle of a Death Foretold more books like this

by Gabriel; Rabassa, Gregory (Translator) Garcia Marquez other copies of this book

Binding: Hardcover Publisher: Alfred A. Knopf Incorporated Date published: 1983

Description: First Edition. Publisher: Alfred A. Knopf Incorporated Date of Publication: 1983 Binding: hardcover Edition: First American Edition Condition: Fine Description: Author won Nobel Prize for Literature in 1982. DJ price clipped. No markings in book. Deckled edges. A spectacular wedding, a sudden scandal, a (perhaps reluctant) murder to which an entire town appears to be an accessory before the fact, the exotic manifestations of guilt......Chronicle of a Death Foretold is a dark and profound novel ... Read More

A Short History of Architecture, Europe, more books like this

by Russell Sturgis other copies of this book

Binding: Hardcover Publisher: Macmillan & co., ltd Date published: 1908

Description: Very good. Previous owner name on front fly. Very light wear to corners and top/bottom of spine. Couple of very small pin size white spots on back. 578pp. in red imprinted cloth covered boards. Gold gilt lettering. B & W illustrations throughout. Covers Grecian & Roman Imperial Architecture, plus Architecture of Europe 350 to 1150 A.D., Architecture of Western Europe 1150 to 1789 A.D. Read More

The Little House, more books like this

by Coningsby Dawson other copies of this book

Binding: Hardcover Publisher: John Lane Date published: 1920

Description: Very good No DJ. First Edition. Previous owner signature on front fly. No DJ. Pictorial endpapers. Spine darkened. Back board shows minor scuffing. Some pages had turned down corners in past. All else fine. "Perhaps you have never heard before of a house telling a story. If that be so, it is because you don't listen or because you go to bed too early." "I am a London house and a very litle house, standing in a fashionable square near Hyde Park." Story told by the house. Read More

Blood Washes Blood: a True Story of Love, Murder, and Redemption Under the Sicilian Sun more books like this

by Frank Viviano other copies of this book

Binding: Hardcover Publisher: Atria Date published: 2001 ISBN-13: 9780671041588 ISBN: 0671041584

Description: Publisher: Pocket Books Date of Publication: 2001 Binding: hardcover Edition: First Edition Condition: Fine Description: Fine condition in fine condition DJ. No markings in book. "Against the sweeping backdrop of western Sicily, seasoned reporter Frank Viviano pieces together his own harrowing family legacy of betrayal and redemption---and the truth behind a murder mystery and conspiracy of silence that spans four generations. His riveting seven-year quest is haunted, from crypic beginning to s. Read More

The Acolyte more books like this

by Thea Astley other copies of this book

Binding: Paperback Publisher: Univ of Queensland Pr Date published: 1981 ISBN-13: 9780702215407 ISBN: 0702215406

Description: Fine. Publisher: University of Queensland Press Date of Publication: 1980 Binding: soft cover Edition: Condition: New Description: Previous owner name on front free page. No other markings or handwriting in book. Winner of the 1972 Miles Franklin Award, this bizarre tale is told with insight, credibility and amazing honesty by Paul Vesper, acolyte to blind musician Jack Holberg. Thea Astley's powerful writing captures the anguish of the wife, the lover, the child and the acolyte. Dominating ... Read More

The Silver Mountain more books like this

by Dan Cushman other copies of this book

Binding: Hardcover Publisher: Appleton-Centry-Crofts Date published: 1957

Description: Very good Good jacket. First Edition. Top 2 corners lightly bumped. Light shelf wear to edges. Previous owner stamped name on inside front cover and front free page. DJ bottom has a couple of minor nicks. DJ is not price clipped. DJ top spine has 1" closed tear on each edge. Previous owner taped these tears on inside although there is a tape mark on outside but tape is no longer there. Deckled edges. Silver Mountain is a novel about a fabulous time when fortunes awaited men with the courage to ... Read More
---