Search for books from Books of Texas Advanced Search
Search 8,746 books, 32 movies, and 189 music items from this seller
Spotlight book from Books of Texas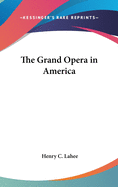 Very Good. Very good. No dust jacket as issued. (BOX 44) nice vintage condition, very well preserved. only slight tanning/yellowing pages still very supple. a must for any serious opera buff! Book Description: Boston: L. C. Page & Company, 1901. Maroon Cloth. VG+/No Jacket. First Edition. 5 1/2" x 4 1/2". 348pp. including index. Frontispiece b/w photo portrait and 18 other photos of famous opera stars. Gilt embossed lettering on the front cover and the spine. Corners worn. Flyleaf intact. No ...
Featured books from Books of Texas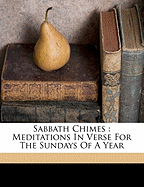 by
William Morley Punshon
$34.99
Good. Good condition. [box t]. Collectible James Nisbet & Co edition. Published in 1867. NO DJ. Has name written on 1st page within. Has no highlighting or underlining within. Has minor foxing to first few pages within. Covers have warping, but no staining. Good reading condition overall. Very scarce and collectible title.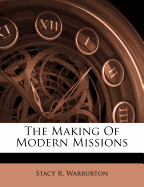 by
Stacy R. Warburton
$42.95
Very Good. Very good. No dust jacket as issued. (SE_D) only slight edge/reading wear; solid and clean inside. a very nice vintage gift for any Christian or Missionary. has some tanning, but pages very supple. missionary work; christianity; mormon missionaries; mormon mission; history of missionary work; LSD mission; latter day saints; jesus; god; jehovas witness; christ; religion.
---
Mechanical Appliances, Mechanical Movements and Novelties of Construction: for Engineers, Draughtsmen, Inventors, Patent Attorneys, and All Others Interested...the Second Series of Mechanical Movements more books like this

by Gardner Dexter Hiscox other copies of this book

Binding: Paperback Publisher: A. Constable Date published: 1905

Description: Very Good. Very Good condition. [box 48b]. This is a reprint of the 1904 edition of "Mechanical Movements, Mechanical Appliances and Novelties of Construction." Published in 2001 by Algrove Publishing. Softcover. Has no highlighting or underlining within. Tiny bit of edgewear to exterior volume. Very good collectible copy overall! Read More

Life of William Pitt more books like this

by Thomas Babington Macaulay Macaulay other copies of this book

Publisher: Hurd and Houghton Date published: 1879

Description: Good. (box tx 64)edge/point wear, light scuffing, price on fly, no underlining or highlighting within, no dj, foxing, staining, Read More

Little Journeys to the Homes of American Statesmen, Vol. 3 more books like this

by Elbert Hubbard other copies of this book

Binding: leather bound Hardcover Publisher: Roycrofters Date published: 1916

Description: Good. (BOX O)1916. G Good condition, 303 pg, gorgeous Art Noveau embossed leather hardcover. Pub: 1916, volume III, Roycrofters, NY. Little Journeys to the homes of the great series. Full page portrait at start of each American Statesman. George Washington; Benjamin Franklin; Thomas Jefferson; Samuel Adams; John Hancock; John Quincy Adams; Alexander Hamilton; Daniel Webster; Henry Clay; John Jay; William Seward; Abraham Lincoln; lovely vintage condition with tight binding, staining to some ... Read More

The History of Pendennis, : His Fortunes and Misfortunes, His Friends and His Greatest Enemy, (the Biographical Edition. the Works of...Thackeray...Vol. II) more books like this

by William Makepeace Thackeray other copies of this book

Binding: Hardcover Publisher: Harper & brothers Date published: 1898

Description: Fair. Fair condition. [box x]. Collectible edition, published by Dent (Everyman's Library) in 1952. Has underlining and notation throughout the volume. DJ has major rips, edgewear. Fair reading condition overall. Read More

The Ugly Duck, and Other Tales more books like this

by H. C Andersen other copies of this book

Binding: Hardcover Publisher: John B Alden Date published: 1880

Description: Good. Good condition. [box z]. Collectible edition, published by John B. Alden. No publication date stated. Hardcover. Includes beautiful illustrations within. Extremely collectible front cover. No date but a very early edition of a favorite title before it became "The Ugly Duckling" instead of "The Ugly Duck"! Also includes others by this perennially favorite author. Illustrated with woodcuts, smaller ones throughout and 4 full-page plus two illustrated title pages (The Ugly Duck and The Mud ... Read More

The Christian Year; : Thoughts in Verse for the Sundays and Holidays Throughout the Year more books like this

by John Keble other copies of this book

Binding: Hardcover Publisher: Hurst & Publishers Date published: 1917

Description: Good. Good condition. [box 72]. Published by Hurst and Company. No publication date stated. Inscription by former owner on first page within. Absolutely no highlighting or underlining within. Exterior binding has slight edgewear/slightly bumped corners. Red boards. Collectible exterior binding, very vintage illustration on boards. No DJ. Good condition overall. Extremely collectible & rare. Read More

Little Masterpieces of English Poetry By British and American Authors Volume IV: Odes Sonnets and Epigrams

by Henry (Editor) Van Dyke other copies of this book

Binding: Hardcover Publisher: Doubleday Page & Company Date published: 1905

Description: Good. (box au aa)no dj, edge wear, point wear, overall staining/scuffing/toning, stain to bottom edge, light foxing to endpapers. Read More

by William S Maddox other copies of this book

Edition: Unabridged. Binding: Paperback Publisher: Portals Press Date published: 1996 ISBN-13: 9780916620974 ISBN: 0916620972

Description: Very Good. (box au 68) edge wear, point wear, scuffing to exterior binding, price stickers on cover, nice clean inside. Read More

A Hard God: a Play more books like this

by Peter Kenna other copies of this book

Publisher: Currency Press ISBN-13: 9780869370223 ISBN: 0869370227

Description: Very Good. (box au bb) edge wear, point wear, light scuffing, name/price on fly, dent to rear. Read More
---