Search for books from Second Story Books » advanced search
Search 35,470 books, 6 movies, and 234 music items from this seller
Spotlight book from Second Story Books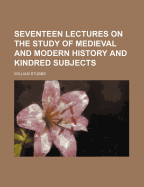 $32.00

add to wishlist
by Stubbs, William
Octavo; VG-/no-DJ. Faded gilt text on heavily sunned spine. Boards darkened from age, rubbing along corners and face sides of front/rear boards, small occasional chipping along head/tail/fore edges, spine heavily sunned and has horizontal splitting/creasings; Textblock darkened from age, soiling/foxing along pastedowns and endpapers on both sides, deckled edges, previous owner's name inscribed on FFEP.
Featured books from Second Story Books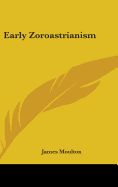 by Moulton, James Hope
$72.00

add to wishlist
Octavo thick; VG-/no-DJ. Faded gilt text on chipped black cloth spine. Ex-library. Board cloth slightly faded, moderate to heavy amounts of shelf wear, large amounts of rubbing to corners, chipping around board edges exposing second layer of cloth, partially removed sticker on spine head, gilt text faded; Textblock darkened from age, pages mostly clean with occasional light pencil underlining, pp341-412 are heavily damaged and appear to have been repaired with office tape, bookplate on front ...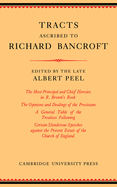 by Peel, Albert [Ed. ]
$24.00

add to wishlist
Octavo thin; VG/VG-. Black text on a mostly beige spine. Dust Jacket darkened from age, general light soiling along front/rear cover, spine sunned, large open tear along lower corner of front cover, 1" closed tear along front hinge near spine tail, various small chipping along head edge of dust jacket; Boards strong, clean, corners sharp; Textblock darkened from age, clean.
---
The Autobiography of Edward, Lord Herbert of Cherbury more books like this

by Herbert, Edward; Dircks, William H. [Ed. ] other copies of this book

Binding: Hardcover Publisher: Walter Scott, London Date published: 1888

Description: Octavo thin; VG-/no-DJ. White paper bordered black text on darkened blue cloth spine. Boards darkened from age, spine sunned, corners still sharp, spine cocked; Textblock darkened from age, clean save for both paste downs and end papers, fore-edge deckled, front end paper is inscribed and dated 1906 by previous owner. read more

Christopher Marlowe, a Biographical and Critical Study

by Boas, Frederick S. other copies of this book

Binding: Hardcover Publisher: Clarendon Press [Oxford University Press], London Date published: 1960

Description: Octavo; VG/no-DJ. Gilt text on light green cloth spine. Boards clean, corners sharp, slight bumping at spine tail; Textblock slightly age-toned, faint foxing on both paste downs and edges of textblock exterior. read more

Physics and Politics more books like this

by Bagehot, Walter other copies of this book

Binding: Hardcover Publisher: D. Appleton and Company, New York Date published: 1873

Description: Octavo; VG/no-DJ. Gilt text and black design on red cloth spine. Board cloth darkened from age, corners sharp despite some minor rubbing, rubbing along spine head/tail, some rubbing/slight staining on rear board; Textblock darkened from age, clean save for some foxing on the first few pages, the names of three previous owners inscribed on FFEP. Book part of the "International Scientific Series." read more

The Vision of Piers the Plowman

by Warren, Kate M. other copies of this book

Binding: Hardcover Publisher: Edward Arnold, London Date published: 1913

Description: Octavo thin; VG/no-DJ. Dark blue text on light blue spine. Boards clean, strong, corners sharp despite some rubbing, spine slightly sunned, rubbing along spine head/tail; Textblock darkened from age, clean save for some staining on paste downs and end papers. read more

The Zurich Letters (Second Series) 1558-1602

by Robinson, Hastings other copies of this book

Binding: Hardcover Publisher: Cambridge University Press, London Date published: 1845

Description: Octavo; VG/no-DJ. Gilt text on brown cloth spine. Ex-library. Boards strong, clean save for some spotting (water? ), bumping along corners, chipping along spine head/tail, some rubbing along faces of front/rear boards; Textblock darkened from age, clean save for some faint occasional soiling, bookplate on front paste down, cracking along front hinge. read more

Zurich Letters 1558-1579 more books like this

by Robinson, Hastings other copies of this book

Binding: Hardcover Publisher: Cambridge University Press, London Date published: 1842

Description: Octavo; VG/no-DJ/ Gilt text on brown cloth spine. Ex-library. Boards clean, strong, general shelfwear, corners bumped, chipping along spine head/tail; Textblock darkened from age, clean, some cracking along front hinge, bookplate on front paste down. read more

The Metaphysical Foundations of Modern Physical Science more books like this

by Burtt, Edwin Arthur other copies of this book

Edition: Second Edition Binding: Hardcover Publisher: Harcourt, Brace and Company, New York Date published: 1932

Description: Second Edition. Octavo; VG-/no-DJ. Faded gilt text on green cloth spine. Boards strong, corners sharp, spine sunned, 3/4" closed tear on spine tail, some scratches on front/rear boards, rubbing along spine head/tail; Textblock darkened from age, occasional soiling and dark pencil underlining throughout textblock, previous owner's name inscribed on FFEP. read more

Vittorino Da Feltre and Other Humanist Educators more books like this

by Woodward, William Harrison other copies of this book

Binding: Hardcover Publisher: Cambridge University Press, Cambridge Date published: 1897

Description: Octavo; VG/no-DJ. Gilt text and design on blue cloth spine. Board cloth darkened from age, small soiling on front board, corners bumped, rubbing along hinges and spine head/tail; Textblock darkened from age, mostly clean with the occasional pencil underlining and rare margin notation, some foxing along end papers. read more

Sion College and Library more books like this

by Pearce, E. H. other copies of this book

Binding: Hardcover Publisher: Cambridge University Press, London Date published: 1913

Description: Octavo; VG/no-DJ. Gilt text on a browned spine. Boards strong, corners sharp despite general edgewear, rubbing along spine head/tail, white soiling along fore edge of front board, brown soiling along head edge of rear board, spine sunned; Textblock darkened from age, some pencil markings [mostly in margins] throughout book, foxing along pastedowns and FFEPs, bookplate on front pastedown, previous owner's name on front end paper. read more
---