Search for books from 1stChoiceUsedBooks » advanced search
Search 49,848 books from this seller
Spotlight book from 1stChoiceUsedBooks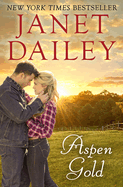 $1.05

add to wishlist
by Dailey, Janet
Grade: C. Catalog: Fiction General Synopsis: 390 pages. Blond, outgoing Kit Masters, born and brought up on an Aspen ranch, is both country girl and city girl: her beloved father taught her to ri...
Featured books from 1stChoiceUsedBooks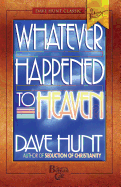 by Hunt, Dave
$4.45

add to wishlist
Grade: B. Catalog: Non-Fiction Religion Synopsis: During the 1970s when The Late, Great Planet Earth was outselling everything, the rapture was the hot topic. Pastors preached about heaven, and Christ...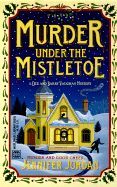 by Jordan, Jennifer
$1.05

add to wishlist
Grade: C. Catalog: Mystery General Synopsis: 251 pages. Dee and Barry Vaughan are having a lovely country Christmas at the Grove Inn-until one of the guests, the gorgeous Miranda Richardson, is...
---
Trace of a Woman more books like this

by Kirkwood, Valerie other copies of this book

Binding: Paperback Publisher: Kensington Publishing Corp Date published: 1998 ISBN-13: 9780821760055 ISBN: 082176005X

Description: Grade: C. Catalog: Romance Historical American Synopsis: 379 pages. In 1890's Chicago, Maggie 'babe' Flynn is determined enough to become the first female crime reporter for the 'Clarion', and woman enough t... read more

Where There's Smoke more books like this

by Brown, Sandra other copies of this book

Binding: Paperback Publisher: Warner Books Date published: 1993 ISBN-13: 9780446600347 ISBN: 0446600342

Description: Grade: C. Catalog: Fiction General Synopsis: 484 pages. Sandra Brown takes us to a small Texas oil town's most powerful family and the secrets they would love to remain hidden. Eden pass has a ro... read more

Blue Moon more books like this

by Landis, Jill Marie other copies of this book

Binding: Paperback Publisher: Berkley Publishing Group Date published: 1999 ISBN-13: 9780515125276 ISBN: 051512527X

Description: Grade: C. Catalog: Romance Historical American Synopsis: 323 pages. After narrowly escaping death while guiding 200 families down the treacherous Ohio River, quiet, reclusive Noah LeCroix settles into a smal... read more

Many Waters more books like this

by L'Engle, Madeleine other copies of this book

Binding: Paperback Publisher: Dell Publishing Date published: 1986 ISBN-13: 9780440952527 ISBN: 0440952522

Description: Grade: B. Catalog: Fiction Fantasy Synopsis: Sandy and Dennys have always felt they were the ordinary ones in their family of geniuses. Mother is a scientist, Father experiments with space and ti... read more

Buddha's Money more books like this

by Limon, Martin other copies of this book

Binding: Paperback Publisher: Bantam Books Date published: 1998 ISBN-13: 9780553576108 ISBN: 0553576100

Description: Grade: C. Catalog: Fiction General Synopsis: 402 pages. Sueno and Bascom work the neon alleys of Itaewon-Seoul's supermarket of cheap thrills, where brightly painted girls promise a little piec... read more

Countess in Buckskin (#396) more books like this

by Lovelace, Merline other copies of this book

Binding: Paperback Publisher: Harlequin Enterprises Date published: 1998 ISBN-13: 9780373289967 ISBN: 0373289960

Description: Grade: B. Catalog: Romance Harlequin Historical Synopsis: 299 pages. Josiah Jones was a bear of a man-certainly nothing like the mere boys who'd paid court to Tatiana as Countess Karanova. This man personif... read more

A Man of His Word (Men of the Bar.H. #938) more books like this

by Lovelace, Merline other copies of this book

Binding: Paperback Publisher: Silhouette Books Date published: 1999 ISBN-13: 9780373079384 ISBN: 0373079389

Description: Grade: B. Catalog: Romance Silhouette Intimate Moments Synopsis: Editions vary. 248 pages. Reece Henderson knew that the two most sacred things in life-the truth and a man's marriage vows-were also the hardest t... read more

Fire and Rain more books like this

by Lowell, Elizabeth other copies of this book

Binding: Paperback Publisher: MIRA Books Date published: 1990 ISBN-13: 9780373483990 ISBN: 0373483996

Description: Grade: C. Catalog: Romance Contemporary Synopsis: Editions vary. 248 pages. Luke MacKenzie, owner of the wildest, loneliest ranch this side of the Rockies, hadn't laid eyes on Carla McQueen for three... read more

by Plain, Belva other copies of this book

Binding: Paperback Publisher: Dell Publishing Date published: 1993 ISBN-13: 9780440216742 ISBN: 0440216745

Description: Grade: C. Catalog: Fiction General Synopsis: 475 pages. Robert and Lynn Ferguson are a picture-perfect couple with two beautiful daughters and a lovely home in an exclusive Connecticut community.... read more
---