Search for books from El Arte de la Memoria SCP » advanced search
Search 1,184 books from this seller
Spotlight book from El Arte de la Memoria SCP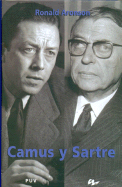 $50.54

add to wishlist
by Ronald Aronson
New in New jacket. 24x17 cm. Hasta ahora ha resultado imposible leer la historia completa de la relación entre Albert Camus y Jean-Paul Sartre. Su dramática ruptura en los momentos más críticos de la guerra fría, como el propio conflicto en sí mismo, exigió, a aquellos atrapados en sus redes, tomar partido antes que valorar su trágica complejidad. Albert Camus y Jean-Paul Sartre se conocieron en 1943, durante la ocupación alemana de Francia. Aliados intelectuales, así como políticos, fueron ...
Featured books from El Arte de la Memoria SCP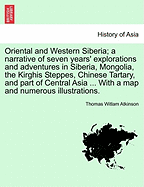 by Thomas Witlam Atkinson
$797.62

add to wishlist
Very Good in Very Good jacket. Edición americana. En el mismo año se edita la primera edición en Londres. Buena copia con mapa del trayecto roto sin que pierda la información. 19 láminas costumbristas, 32 ilustraciones. Científico británico, explorador y artista que viajó por Siberia en el periodo 1848-55. Es una importante fuente temprana de información sobre el área, muy desconocida por los europeos de la época. Habla de sus excursiones en Tchoussowaia, ascensión del Katchkanar, de la ...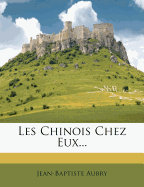 by J.B. Aubry
$164.60

add to wishlist
Fine in New jacket. Glasgow. New hard cover in red. Aubry fut missionnaire apostolique au Kouy-tcheou, Chez Desclée de Brouwer, sans date, vers 1890. 294 pp. avec 21 gravures dans le texte. 19 x 28 cm.
---
Japones En VIñetas. Curso Basico De Japones a Traves Del Manga more books like this

by Marc Bernabe other copies of this book

Edition: Primera Edición Binding: Softcover Publisher: NORMA EDITORIAL, Barcelona Date published: 2001 ISBN-13: 9788484313243 ISBN: 8484313247

Description: TOMOZUMI ABIKO, KEN NIIMURA, ETC. New in New jacket. read more

Dictionnaire Historique Et Critique, Cinquième Édition Corrigée Et Augmenté. Avec La Vie De L'Auteur Par Mr. Des Maizeaux more books like this

by Bayle other copies of this book

Edition: Fifth Edition Binding: Leather Publisher: Chez Brunel, Humbert, Westein, Amsterdam Date published: 1740

Description: Very Good in Fine jacket. In folio-41, 5 x 24, 5 Cm. Quinta y penúltima edición de quien, establecido en Rotterdam, animó la discusión entre intelectuales europeos. Esta obra es un trabajo sobre el método crítico. Es un clásico. El Dictionnaire historique et critique de Pierre Bayle (especialmente a partir de su segunda edición de 1702) ofrece una valiosa información sobre las concepciones del espacio de su época. La cuestión del espacio, y especialmente la admisión o no del vacío, abarca tres ... read more

Recuerdos De Italia 1876. Obra Completa more books like this

by Emilio Castelar other copies of this book

Description: EDITORIAL ILUSTRACIÓN ESPAÑOLA Y AMERICANA, AÑO DE EDICIÓN 1876. SON DOS TOMOS. PAG. 392/393. ENCUADERNACIÓN EN TAPA DURA CON EL LOMO EN PIEL (21 X 14). PEQUEÑOS PUNTOS DE ÓXIDO, POR LO DEMÁS EL LIBRO ESTAN BIEN CONSERVADOS. read more

Elements of Map Projection With Applications to Map and Chart Construction more books like this

by Charles H Deetz And Oscar S Adams other copies of this book

Binding: Original Wraps Publisher: US DEPARTMENT OF COMMERCE. COAST AND GEODETIC SURVEY, Washington Date published: 1931

Description: Very Good in New jacket. Sello de Biblioteca. 1931. 76 ilustraciones, 9 planchas dobladas. Stamp discarded by dtm library. Third edition, revised may 1, 1931. 76 illustrations, 9 folding plates. a very interesting issue. New cover in green textil and gold letters. read more

Wanderings in Arabia more books like this

by Charles Doughty other copies of this book

Binding: Hardcover Publisher: ALBERT AND CHARLES BONI, New York Date published: 1927

Description: Very Good in Very Good jacket. 1927. primera edicion abreviada, en un solo volumen, americana. First print was in 2 vol, travels in arabia deserta in 1870. this is a very early abridgement. a folded map at the end. 607 pp with frontispiece, and glossary. very good copy but not dj. during the first world war t.e. lawrence, a passionate devotee of doughty, had tried to persuade the government to issue parts of "travels in arabia deserta" as a handbook for officers serving in the middle east. read more

The Descent of Man, and Selection in Relation to Sex more books like this

by Charles Darwin other copies of this book

Edition: American Edition Binding: Hardcover Publisher: Appleton, New York Date published: 1872

Description: Very Good in Very Good jacket. Es el trabajo más importante de Darwin, después del Origen de las especies. 2 volúmenes. It is the Darwin's most important work, after the Origin of the species. 2 volums. read more

Le Petit Trappeur Ou Trois Ans Chez Les Oricaras, Tribu Indienne De L'Amérique Du Nord more books like this

by Emma Faucon other copies of this book

Binding: Hardcover

Description: Girardet, Montégut, De Myrbach, Picard, Rossi. Very Good in Very Good jacket. Edición sin fecha, en Paris, Lefèvre et Cie., Emile Guérin. Las ilustraciones representan escenas con los indios y fueron dibujadas por Desandré y grabadas por Lefrancq. Libro juvenil de viajes, con toques morales y religiosos. 12 figuras fuera del texto y un frontispicio, 212 pp, tela roja decorada en policromía en la cubierta, algo sucia, borde de las hojas dorado, en buen estado, 18x12 cm. Edition without date, in ... read more

Le Cousin De Mahomet more books like this

by Fromaget other copies of this book

Binding: Hardcover Date published: 1781

Description: Very Good in Very Good jacket. Novela erótica publicada clandestinamente. Referencia en "Le Vice à la Mode: Étude sur le Roman français du XVIIIème siècle" de Rustin. Referencias: Corroënne, Manuel, XXV. Barbier I, 810. Edición Constantinople, 1781. Dos partes en un solo volumen. Bonito ejemplar con grabados. 12x8 cm. Cubiertas en piel. Erotic novel published clandestinly. It indexes in "Le Vice à la Mode: Étude sur le Roman français du XVIIIème siècle" of Rustin. You index: Corroënne, Manuel, ... read more

Russian Houses more books like this

by Elizabeth Gaynor, Darra Goldstein Photographer Kari Haavisto other copies of this book

Binding: Hardcover Publisher: Taschen America Llc Date published: 1995 ISBN-13: 9783822890493 ISBN: 3822890499

Description: Very Good in Very Good jacket. TEXTIL HARD COVER. 287 PP. read more
---