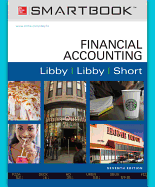 Rental term: 130 days
Rental return due: July 23, 2014
How renting works
Base price: $294.95
About this copy:
Available quantity: 5
Binding: Hardcover
Edition: 7th ed.
Publisher: Irwin/McGraw-Hill
Date published: 2010
ISBN-13: 9780078111020
ISBN: 0078111021
Language: English
Alibris ID: 11369216777
Description: 100% BRAND NEW ORIGINAL US HARDCOVER STUDENT 7th Edition / ISBN-10: 0078111021 / Mint condition / Never been read / Shipped out in one business day with free tracking.
Other copies of this title
Reviews of Financial Accounting
Be the first to
write a review
Love it or loathe it?