Celebrating award-winning books

Man Booker Prize for Fiction! Bring Up the Bodies picks up where 2009's Wolf Hall left off, as Hilary Mantels gift for historical fiction continues to make the saga of serial monogamist Henry VIII feel as urgent as the evening news. Mantel captures the personal and political maneuvering of the king and his cohort Henry Cromwell with a taste for wit and an eye for detail.
2012 winner
Nobel Prize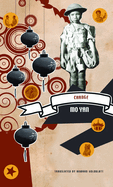 Change
by Mo Yan
Mo Yan's latest novel Change tells the tale of China's evolution by capturing the impact of epochal occurrences on everyday people.Combining history, folk tales, black humor and magical realism, the revered Chinese author's storytelling often draws comparisons to Franz Kafka, William Faulkner, and Gabriel Garcia Marquez.
2012 winner
National Book Award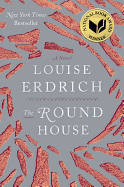 The Round House
by Louise Erdrich
The Round House packs a visceral punch, as Erdrich analyzes the aftermath of a traumatic assault on a woman in a North Dakota Ojibwe reservation. Race, religion, family — it all comes into play as the victim's loved ones struggle for both reconciliation and recompense, and Erdrich unfolds the complex tale with undeniable mastery.
Discover More
Nonfiction: Architecture, Art, Biography, Business, Career, Computers, Cooking, Family, Health & Fitness, History, Reference, Religion, Science, Sports & Fitness, Travel
Fiction: Children's Books, Erotica, Fiction & Literature, Graphic Novels, Humor, Mystery & Crime, Romance, Science Fiction
Also: New Releases, Award Winners, Books on Sale, Gift Books, Textbooks, Rare & Collectible, Audiobooks, Books at the Movies